Street Scene: Shades of yellow
With the sun shining brightly in the midst of summer, bloggers are lighting up the street scene with brilliant shades of yellow. A key color for Fall 2012, these fashionistas are ahead of the game with a palette that ranges from mustard to chartreuse to the lightest of yellows. T-shirts, blouses, skirts, shorts and accessories burst with excitement but not in the cute, sweet way. The bloggers styled yellow with a bit of an attitude, pairing it with black, distressed denim or using it as a pop of color.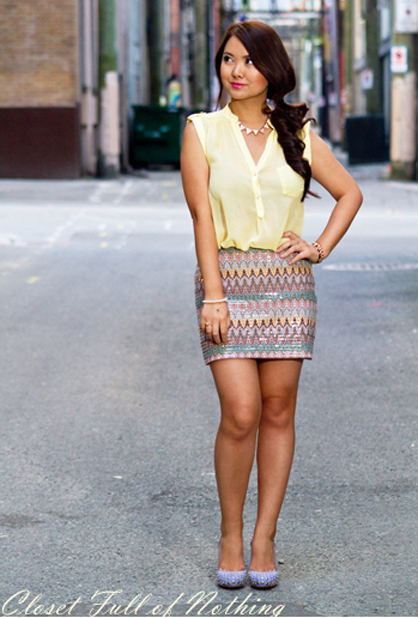 Photo Courtesy of Closet Full of Nothing
Closet Full of Nothing's Carolina enhances a pale zigzag pattern skirt with a light yellow sleeveless blouse and Brian Atwood pumps for the epitome of ladylike looks.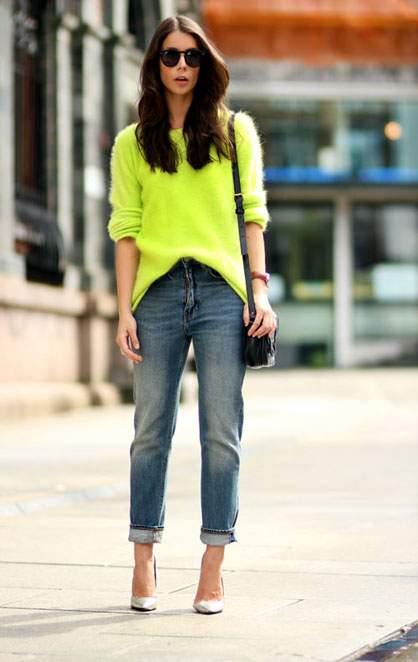 Photo Courtesy of A Portable Package
Irina from A Portable Package brightens up simple cuffed skinny jeans with a lux Acne angora sweater in neon yellow.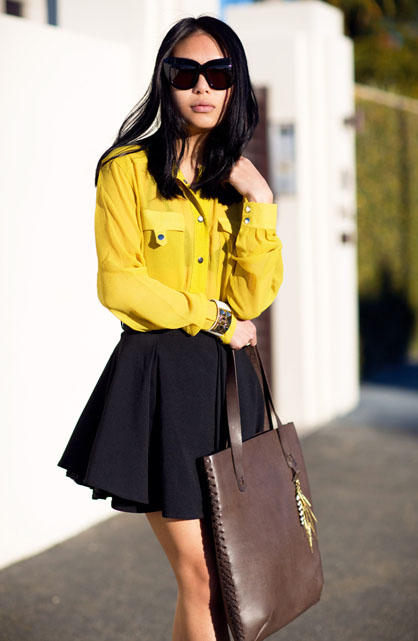 Photo Courtesy of Fashion Distraction
Fashion Distraction's Marcella take a mustard yellow blouse to new levels by pairing it with a flared skirt. Sweet meets sultry at its finest.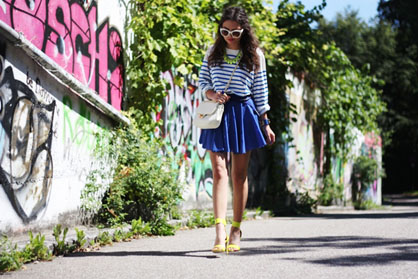 Photo Courtesy of Fashion Hippie Loves
Fashion Hippie Loves blogger Anni always does color well and neon is no exception. She accessorizes a blue ensemble with neon heels and a necklace for a contrast of color.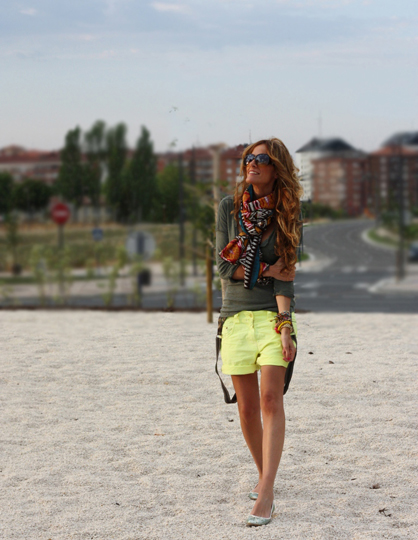 Photo Courtesy of Rebel Attitudes
In easy casual-chic attire, Rebel Attitudes pairs oversized glowing yellow shorts with an unexpected olive long-sleeve and a printed scarf.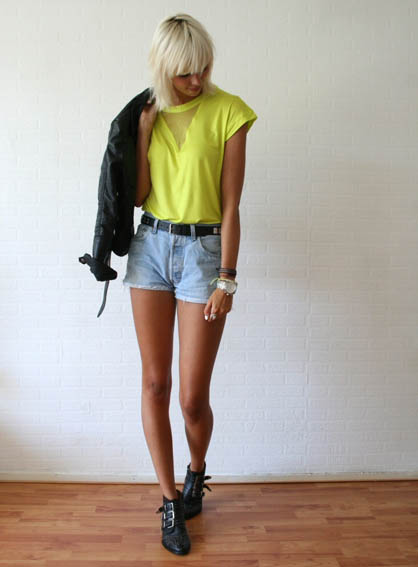 Photo Courtesy of Connected to Fashion
Connected to Fashion goes rocker chic in a neon top with a triangle cutout styled with staple cutoff denim shorts and leather jacket.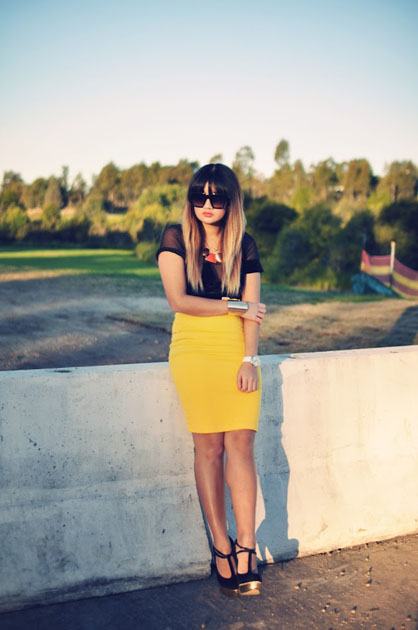 Photo Courtesy of Lucy and the Runways
Natalie from Lucy and the Runways makes a yellow skirt sophisticated with a sheer blouse and T-strap pumps.
Tagged in: color trends, outfit inspiration, how to wear, street scene, yellow, closet full of nothing, rebel attitudes, fashion distraction, fashion hippie loves, connected to fashion, a portable package, lucy and the runways,