Street Scene: Sunglasses
Hot sunny days are synonymous with sunglasses and no summer outfit is complete without them. Bloggers from Amsterdam to Sydney to Mexico are sporting colored or printed sunnies in all different shapes and sizes. Wayfarers, retro round styles, cat eyes and aviators were popular styles to pair with chic-casual looks of color skinnies, watercolor skirts, boyfriend jeans and denim jackets. Get inspired by these bloggers and their cool shades.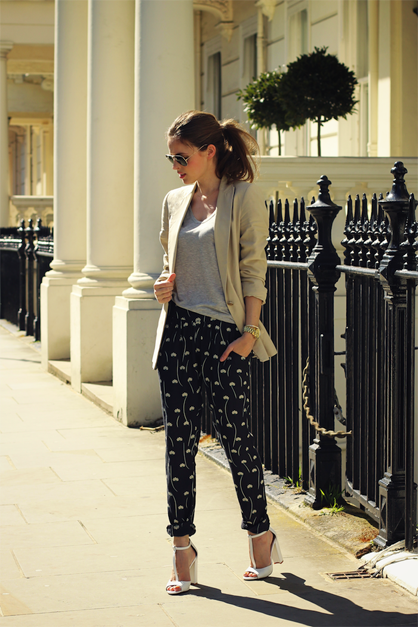 Photo Courtesy of Fash-n-Chips
Accessories are everything. Fash-n-Chips' Christine completes her blazer and trouser ensemble with gold Ray-Ban aviators and a matching Michael Kors watch.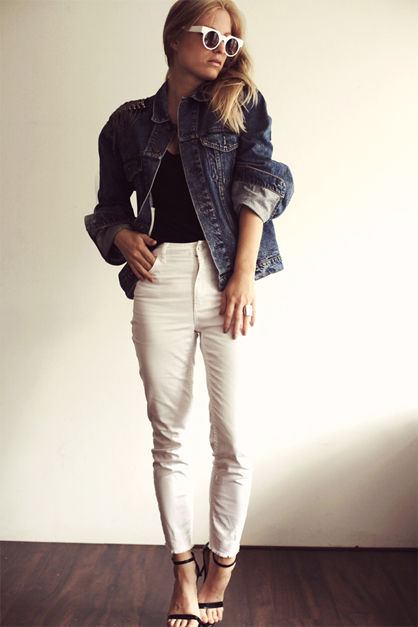 Photo Courtesy of The Style Visitor
Anne from The Style Visitor is rocking her retro white eyewear with a simple outfit including a denim jacket, white jeans and thin strap sandals.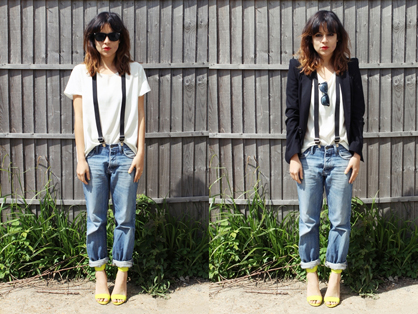 Photo Courtesy of The Style Marmalade
The Style Marmalade proves it's even sunny in London as she pairs her classic wayfarers with a menswear-inspired ensemble. Say yes to suspenders!
Photo Courtesy of The PVDH Journal
Paola from The PVDH Journal complements her feminine knee-length DIY dyed skirt with gold-tone throwback style Ray-Bans.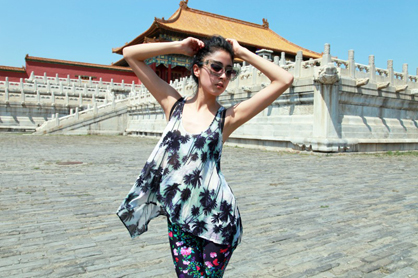 Photo Courtesy of Chicmuse
Chicmuse Denni is killing it in her transparent cat eyes stunners and manages to bring even more flair to her floral print ensemble.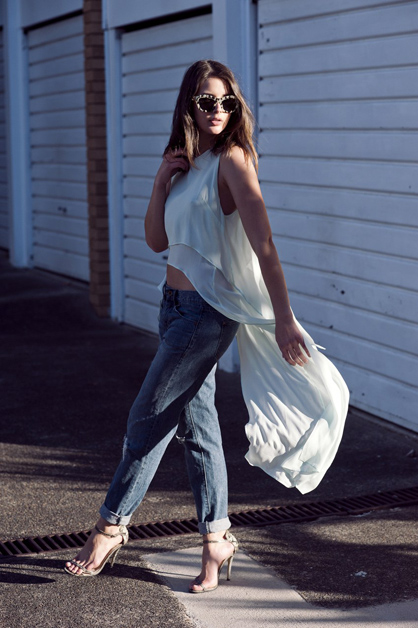 Photo Courtesy of Harper & Harley
Wide-eyed in oversized cookies and cream color shades, Sara from Harper & Harley gives loose boyfriend jeans and an asymmetrical top some serious interest.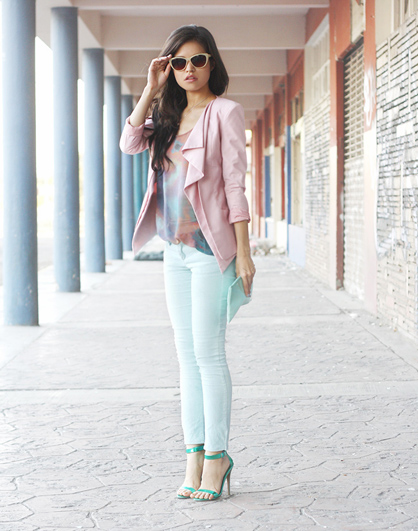 Photo Courtesy of Fake Leather
Fake Leather's Adriana blends cream-colored sunglasses with shades of pastels making seafoam green skinnies and s pink blazer sweeter than ever.
Photo Courtesy of The Fashion Guitar
Charlotte from The Fashion Guitar gets sporty in red skinny jeans, an oversized blazer layered over a numbered jersey and oh-so dependable square frame sunnies.
Tagged in: trends, style, sunglasses, fashion blogger, street scene, summer 2012, the style visitor, fake leather, style maramlade, the fashion guitar, the pvdh journal, chicmuse, fash-n-chips, harper & harley,