LUX Travel: Jet set: summer 2012, exotic sports tours
Think you're up for the exhilarating sport experience of a lifetime? Don't wait any longer. Sign up for an adventure with this summer's new and edgy sports tours and be a traveler on the path to undiscovered destinations around the globe. During these hot and sunny months, partake in sensational surfing tours in Morocco, exciting snowboard adventures in New Zealand or beautiful biking routes in Turkey. With any of these journeys, you will be carried to the best environment for your chosen sport and immersed in an authentic culture. Whatever sport you prefer, these three life-changing sporting experiences will help bring you a sense of happiness and accomplishment. Happy travels!
Unforgettable summer 2012 sport tours include:
Desert Surf Safari in Morocco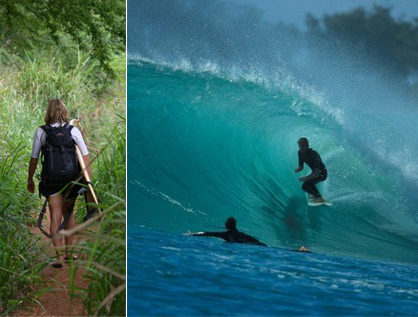 via Access Trips
During the first week of September, you will be taken to the world-class surf breaks of the Moroccan coast for a one-of-a-kind surfing adventure. Enjoy three full days of expert instruction that is customized to your own personal skill level. The vibrant country of Morocco is home to some of the world's top and most consistent surf breaks. In addition to surfing, the tour will take you and other travelers on a privately guided journey through the magical and mystifying city of Marrakesh, as well as sightseeing around authentic Berber villages of the magnificent High Atlas Mountains. You will be surfing the swells of Morocco in style!
Travel for 8 days starts at $2,140 per person.
Book your Moroccan surf safari adventure today! To learn more about this summer surf and sport adventure, visit www.accesstrips.com.
Southern Alps Snowboard Tour in New Zealand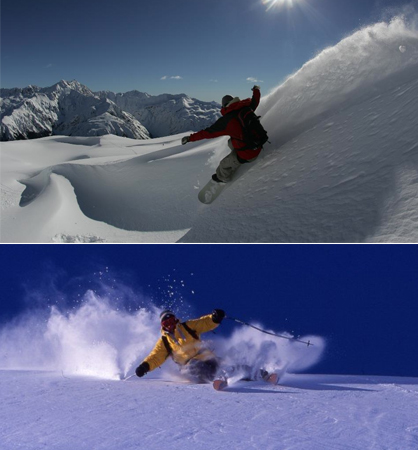 via Access Trips
Want to escape the summer heat and head to cooler lands? New Zealand can be the ultimate setting for a snowboard holiday. You will tour the South Island's three best ski and snowboard regions including five of the country's best resorts. Enjoy expert instruction and guiding, untracked powder, heli-boarding, world-class terrain parks and the most stylish accommodations. Soak up the most amazing scenery of "Middle Earth" at this winter sport lover's location. The dream begins on August 24.
Travel for 10 days starts at $4,214 per person.
Sign up for your voyage ride New Zealand's slopes today! To learn more about this summer snow sport adventure, visit www.accesstrips.com.
Cappadocia Village Mountain Biking Tour in Turkey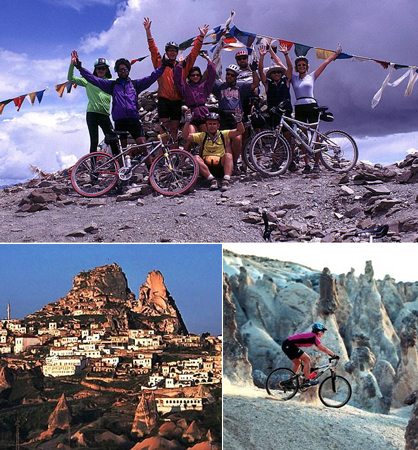 via Access Trips
Discover Turkey's most impressive and interesting regions on an unforgettable bike tour through underground cities, Roman ruins, deep canyons, unique rock formations, snow-capped mountains and stone villages. See the real Turkey as you bike along rivers into canyons, over mountains and through villages in beautiful Cappadocia. When taking a break from seeing the sights rejuvenate at a luxury cave hotel dating back to the fifth century and offering authentic Turkish dining. This biking tour is offered from May through October and may be more enjoyable for experienced cyclists.
Travel for 8 Days starts at $2,190 per person.

Book your voyage to ride the hills of Turkey today! To learn more about this cycling adventure, visit www.accesstrips.com.

Read more LUX Travel.
Tagged in: lux travel, travel, summer 2012, morocco, turkey, new zealand, cappadocia village mountain biking tour, desert surf safari, exotic sports tour, southern alps snowboard tour, access trips,