Sundance 2014: 5 Buzzworthy Movies
The little festival that turned big is bringing us another batch of new and buzzworthy films. This now-famous Sundance Film Festival brings to our attention hit indie movies and even some Oscar nominees. Past festival films include Garden State, Like Crazy and documentary Super Size Me. There is plenty of anticipation for the films debuting at Sundance, and here are five movies we think you'll be hearing about.
The Skeleton Twins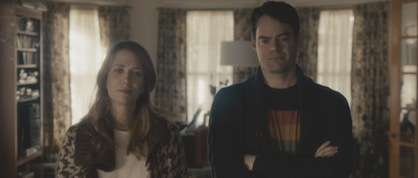 It's always interesting to see comedians take on a dramatic role. With The Skeleton Twins we get a double dose courtesy of Kristin Wiig and Bill Hader. The Saturday Night Live alums are teaming up to portray estranged twins who reunite after a family crisis and attempt to reconnect to their former relationship. Certainly we're used to seeing these two excel in their comedic roles but we have a feeling these dramatic performances will leave the film with a festival award.
White Bird In a Blizzard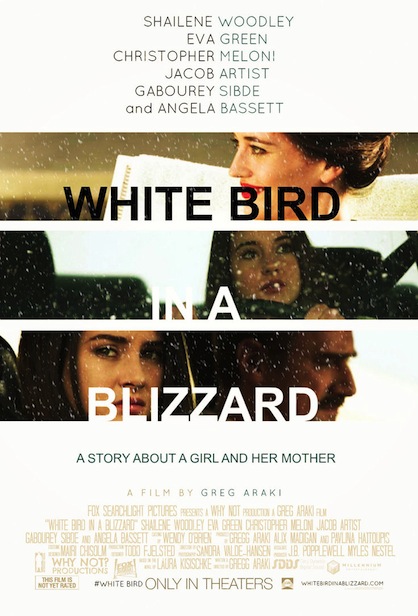 "It-girl" Shailene Woodley stars in this drama about a young girl whose mother goes missing. The film follows the teenager and how the disappearance of her mother affects her life. We're intrigued with the mysteriousness of this film, and judging by the trailer we're left wondering about the circumstances behind the mother's disappearance. Woodley has been making a name for herself and we look forward to seeing the dramatic turn she's made in this role.
Laggies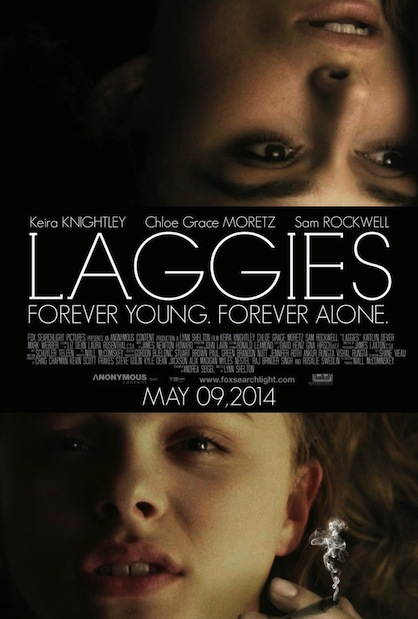 Keira Knightley is back and we couldn't be happier. Laggies is a film about a woman in her late twenties that doesn't want to grow up. After receiving a marriage proposal, Knightley's character flees and befriends a teenager whom she moves in with. This dark comedy has some big names attached to it like Sam Rockwell and Chloe Moretz, two actors whose films we enjoy.
They Came Together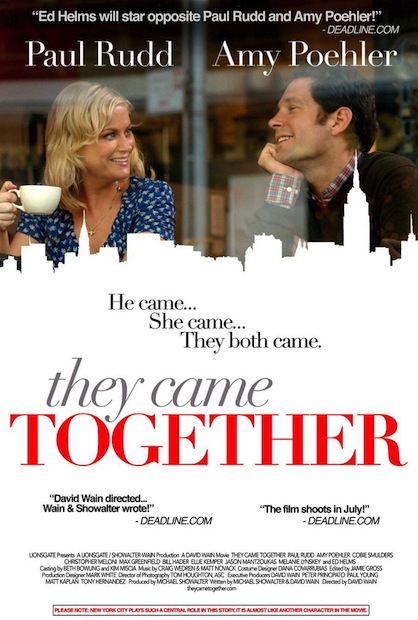 Hot off her Golden Globes hosting gig, Amy Poehler is starring in the film They Came Together, a mock-film of the rom-com genre. When done right, mock-films can be quite funny and given the cast we think this film will fall into the funny category. Paul Rudd stars as a love interest and we can't help but think that these two will have undeniably funny chemistry.
Happy Christmas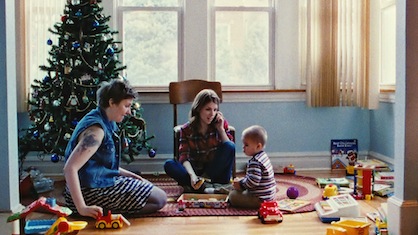 Another fan favorite, Anna Kendrick stars in this film alongside Lena Dunham. The film follows Kendrick as she goes through a breakup and moves in with her brother, his wife and young child. Anything with Kendrick and Dunham seals the deal between the two's comedic chops and this film is sure to be a good watch.
Read more Entertainment
Tagged in: entertainment, sundance film festival 2014, films, sundance,