Makeup For Your Eye Shape
Many of us already know how different face shapes, from oval or square to round or long, affects everything from how we do our makeup, to which sunglasses to buy, to how we style our hair. But have you thought about how the shape of your eye has an impact as well? You can enhance your eyes by using makeup that suits your particular eye shape.
Almond Eyes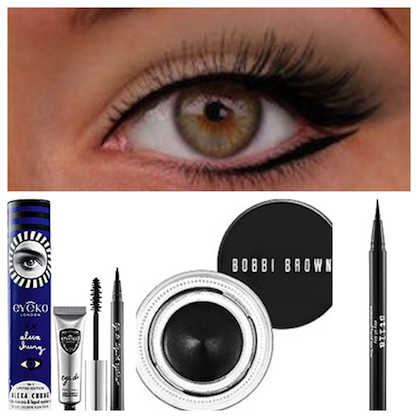 This maybe the most coveted eye shape, so there are plenty of products available to play up this shape.If you aren't lucky enough to have an almond-shaped eye, don't worry, because most eye makeup products will help you achieve this very look. A classic cat eye would look flawless on this eye shape. A gal who's achieved the perfect cat eye, Alexa Chung, has a mascara and liquid eyeliner set that makes this look easy for others to achieve. Other options are Bobbi Brown's long-wear gel eyeliner and Stila's waterproof liquid eyeliner.
Narrow Eyes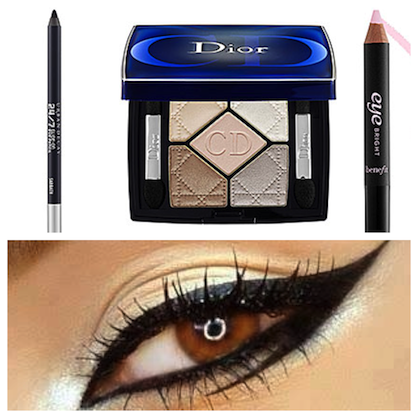 Ladies with narrow-shaped eyes are mostly likely going to want to make their eyes to appear larger. And fortunately, there are plenty of tricks to do just that. One way to make your eyes appear bigger is by using navy eyeliner. This will make your eyes look huge and it will also make the whites of your eyes pop and appear larger. Urban Decay offers a fantastic eyeliner in the perfect shade of navy, called Sabbath. Another essential product is Benefit's eye bright stick aimed at brightening eyes. Just dab a bit in the corners of your eyes to achieve a bright, eye-widening look. It's also recommended that those with this eye shape stick to neutral and light-colored eye shadows, such as this Incognito eyeshadow set from Dior, with five perfectly iridescent colors.
Round Eyes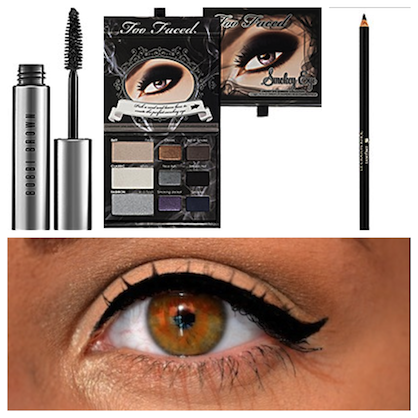 Many with this wide-eye shape can play up the look with a smoky eye look. We're suckers for eye palettes, especially when they cater to achieving a particular look, such as a smoky eye. This eye shadow collection from Too Faced can help you perfect three smoky looks. You can't achieve a smoky eye without a proper mascara and eyeliner, so try this kohl-pigmented mascara from Bobbi Brown to really play up the drama and this smoky eye pencil from Lancome. Go with a cat eye to bring out more of an almond shape and if you're looking to make your eyes bigger, also take a peek at what we recommend for narrow eye shapes.
Deep Set Eyes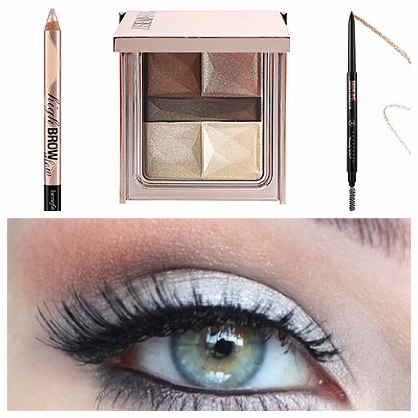 This shape can be a bit tricky to work with, but there are still plenty of products available for this eye shape. Much like narrow eyes, this eye shape will really look great with lighter luminous and satiny shades. One eyeshadow options would be this compact from Josie Maran featuring four nude shades. Since this shape highlights the brows beautifully, why not emphasize them a bit more with the Anastasia brow wiz pencil. For a quick luminizing effect, try a single stroke of Benefit's high brow glow.
Read more beauty.

Tagged in: makeup, beauty, eyes, urban decay, eye shape,