The LUX "It" List: LUX Link Roundup
Happy Friday LUXies! Hope you had a lovely (and short) week and a fun filled Memorial Day weekend. We have some fun posts in store for you on this week's LUX "It" List. This week we will focus on some of our favorite trends that are happening now!
1. Our first trend is one that we cannot get enough of. Inspired by the Chanel over the shoulder bag, Glitter 'n Glue shows us how to create our own transparent purse, complete with woven strap. Monoxious demonstrates how to make a clutch with the same see-through look using vinyl and a rotary cutter. Both purses are on trend and extremely LUX.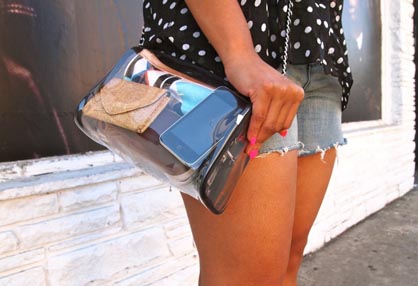 Photo Courtesy of Glitter 'n Glue
2. Ever wondered how to get the newest nail trend like ombre or newspaper manis? Our go-to nail blog The Nail Network has found The New Black Waves , a nail products company that does exactly that. This post on The New Black's 5-piece nail set to make the perfect ombre is only $22 bucks!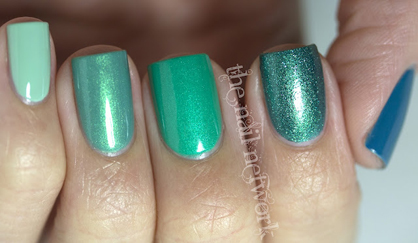 Photo Courtesy of The Nail Network
3. Gingham pants are back and we couldn't be happier. The vintage-looking print is fabulous. We love the full head to toe gingham ensemble in Broke and Beautiful's Because- Why not?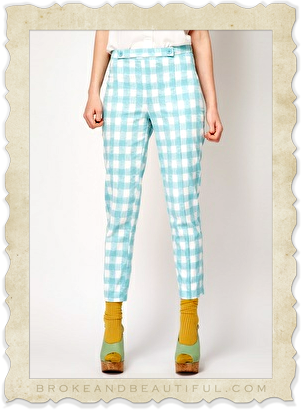 Photo Courtesy of Broke and Beautiful
4. Sydne Summer does look like a Modern Mermaid in her peplum top and long skirt. The long and flowing bohemian looking skirt is paired with a structured but feminine peplum. Along with the gorgeous green and blue colors, this ensemble is the perfect mixture of trends that are happening now.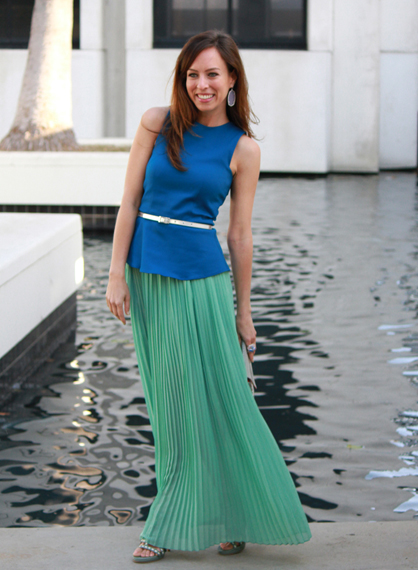 Photo Courtesy of Sydne Summer
5. One accessories trend we're LUXing over is bold and big vintage looking jewelry. Fashion for Breakfast's Yummy Item of the Day is this Nude art deco necklace that we love.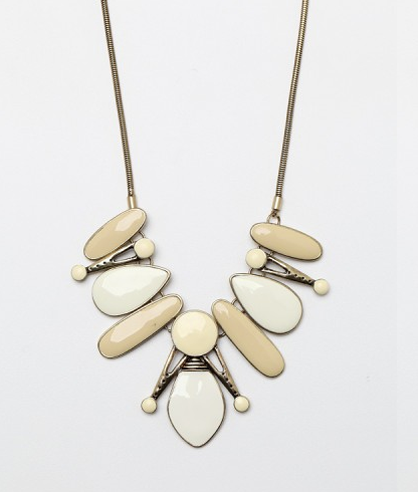 Photo Courtesy of Fashion for Breakfast
Enjoy the weekend LUXies!
Tagged in: trends, diy, fashion blogs, blogs, fashion blog, link love, roundup, diy blog, weekly roundup,