The Ultimate Gift Guide for Dad
Solve the quest for the perfect Father's Day present
Summer is in full swing and Father's Day is nearly here. Get ready to honor that special man in your life with this gift guide of creative and interesting ideas. You'll find everything from a hipster LEGO watch, to Kentucky bourbon and more.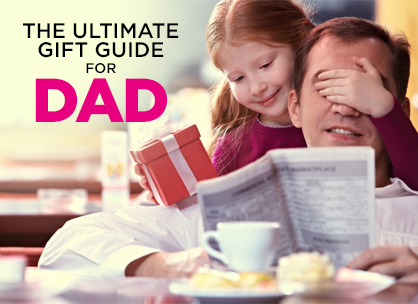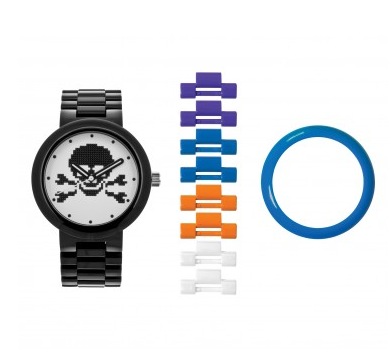 This iconic brand is making a splash in the adult watch category. These official LEGO buildable watches are perfect for the hipster Dad who has never grown out of his childhood love for LEGO. The LEGO Watch System allows you to build unique, personalized watches through interchangeable bracelet links, straps and bezels in a variety of colors. Dad will love it.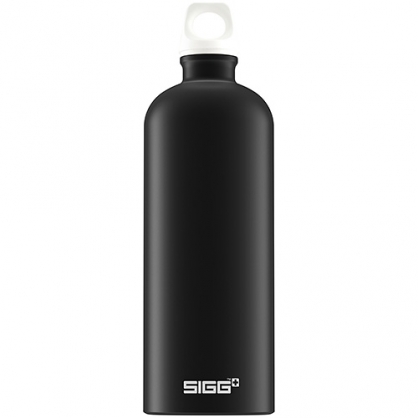 SIGG Traveller Black Touch Water Bottle
This isn't your usual water bottle. SIGG has introduced a sleek new beverage vessel for the stylish urbanite, outdoor enthusiast and fitness aficionado alike. It's ideal for an eco-friendly dad who appreciates the perfect blend of
functionality and design. This bottle features a crackled texture for maximum grip and masculine appeal, making it perfect for camping, the gym or a family picnic.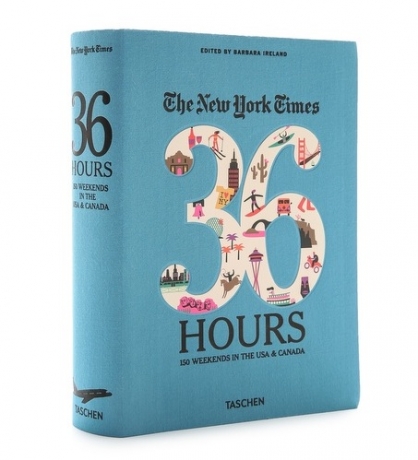 For the literary dad who loves weekend getaways, opt for this book, 36 Hours, which is a compliation of the popular 36 Hours column which has run in The New York Times since 2002. This book is filled with dream weekends with practical itineraries for 150 US and Canadian cities and towns.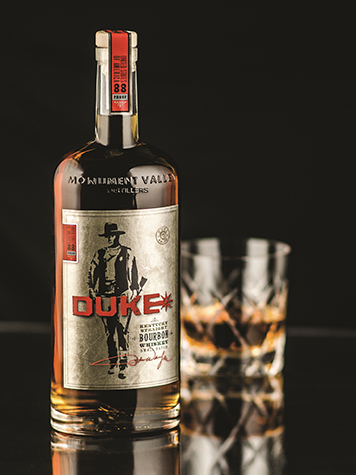 The Duke Kentucky Bourbon
For a classic cowboy Dad, give him a bottle of this John
Wayne inspired Kentucky straight Bourbon. John's son, Ethan Wayne is the force behind bringing this authentic John Wayne bourbon to life.
Many men still honor the notion of John Wayne as the spirit of the rugged American, a man's man, whether he was playing a cowboy, war hero or outlaw on screen. The man John Wayne loved many things, including a good glass of nicely aged bourbon. Give your dad a bottle of this new artisanal spirit from Monument Valley Distillers.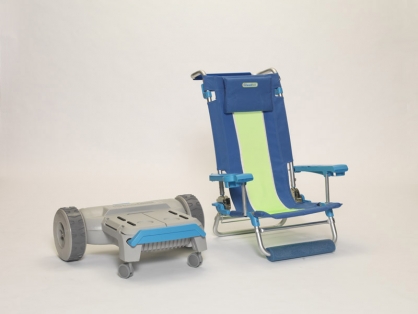 Get dad ready for the beach or anywhere outdoors with The Lazee Move, a 3-in-1 transformer unit, including a chair, cart and table. Once unloaded, the cart easily converts into a super comfy, high-end chair and side table. The chair won "Best New Design" at the 2013 Surf Expo trade show.

It's ideal for the beach, or sporting events, tailgating, fishing, camping or outdoor concerts. The multi-position, lay-flat chair boasts Outdura and breathable mesh fabric with a contoured pillow, an aircraft-grade aluminum frame, and dual cup holders and storage compartments in the armrests. The cart has large wheels that easily navigate sand and sidewalks, a slotted umbrella holder and a pull-out platform extension for additional hauling capacity. And the high-impact plastic table features a non-slip surface, dual cup recesses and storage compartment.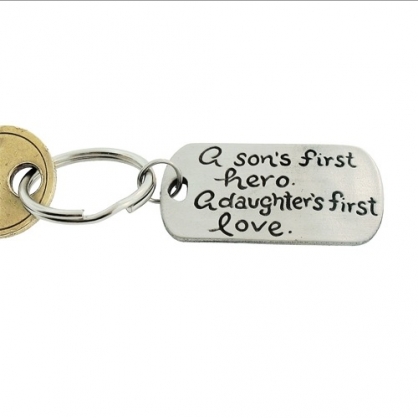 Isabelle Grace Sentimental Dad Keychain
Show dad how much you care with an inspirational key chains. This one is made of fine pewter with an antiqued finish. This piece is sure to make dad smile with joy on Father's Day. It's inscribed with "DAD" on the front and on the back it reads: "A son's first hero. A daughter's first love."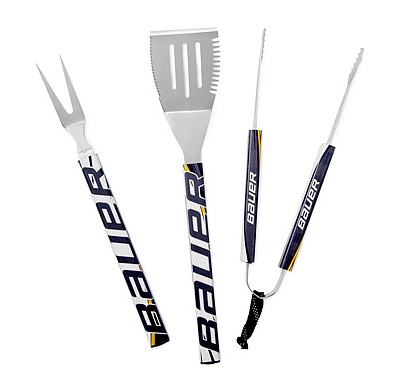 Don't encourage dad to make his burgers look like hockey pucks, but give the hockey dad the right tools to flip that burger. Designed by Massachusetts-based artist Michael Bellino, this set of tools is made from repurposed hockey sticks. Complete with a spatula, fork and a set of tongs, this grilling set is great for any wannabe winger or grilling goalie.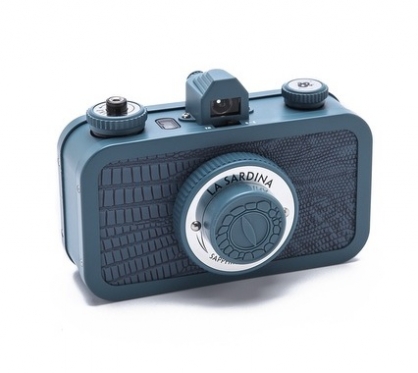 Impress the retro dad with a camera shaped similar to a sardine can. The Lomography La Sardina camera takes its name from its shape, It offers a 89-degree field of vision with the wide-angle lens and includes multiple exposure setting. It uses 35mm film.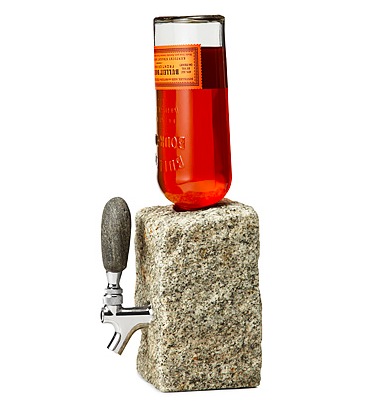 Tagged in: gifts, father's day,
This is truly a one-of-a-kind gift, in that each dispenser is made from a hunk of granite different than any other. Face it, you may not be able to get water from a stone, but you can tap your favorite spirits. This artistic dispenser is cut from cobbled granite and affixed with a stainless steel spigot with a beach stone lever and is made by artist Jeff Henderson.