Wellness Wednesday: 10 Tips for Eating Raw
Thinking about going completely raw or incorporating raw principles into your lifestyle? The thought can be a little overwhelming and even scary, but with the proper tools, you can set yourself up for success. Whether you're a raw food expert or just a beginner, use these ten tips for a happy and healthy raw journey.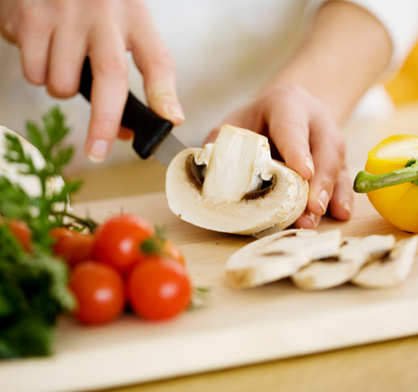 Plan Ahead: Preparing raw meals can seem overwhelming and time consuming, but if you properly plan ahead, incorporating more raw foods into your life is very manageable. Shop twice a week for fresh produce and pick three to four recipes you plan on making for the week. Use Sunday as your prep day for slicing and dicing veggies. You can even make a couple sauces ahead of time if needed. No-brainer salads and smoothies are quick and easy for days when you have nothing specific prepared.
Invest in the Proper Equipment: You don't need the most expensive equipment possible, but having a few select tools will not only make your raw life easier, but will allow you to get more creative with your recipes. In addition to the obvious, which would be a good set of knives and a cutting board, invest in a high-speed blender, food processor, quality juicer, spiral slicer and a dehydrator.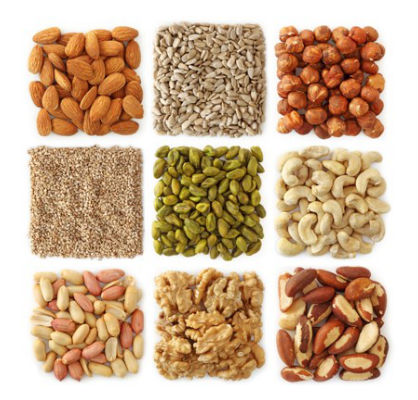 Allow Your Body Time to Detox: If you are switching from a typical American diet to more of a raw lifestyle, be aware that it may take some time for your body to adjust. By replacing processed foods with nutrient dense and enzyme rich foods, your body will go through a detox phase that often leaves people feeling sick. This is your body working to expel toxins. Listen to your body and ease into raw food little by little if needed.
Stock Up on Nuts and Seeds: Load your pantry up with almonds, cashews, walnuts, hemp seeds, pumpkin seeds and more, as they are extremely versatile in the raw world. Great for nut butters, nut milks, dressings, sauces and vegan cheeses, they also serve as a fantastic base for raw crackers, bars and desserts.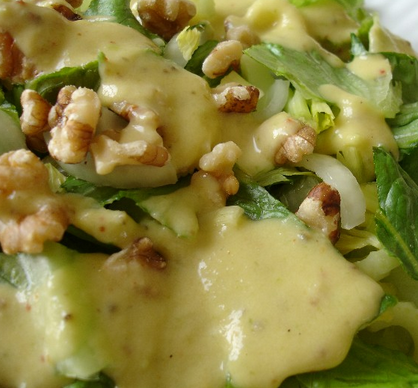 Dressings Are Key: Delicious dressings are an easy way to increase the amount of raw ingredients we eat each day and make your everyday salad a little less mundane. Choose a few different recipes and make small batches of them that you can use throughout the week so you don't get bored. Here are a few dressing and dip recipes to get you started.
Be Mindful of Your Fat Intake: Just because you are eating whole raw foods doesn't mean you don't have to pay attention to what you eat. While the fats you will be consuming are good-for-you fats, it can be easy to get too much on a raw food diet while incorporating avocados, nut butters and cheeses and seeds. Be sure to eat plenty of fruits and vegetables in addition to your fancy raw meals.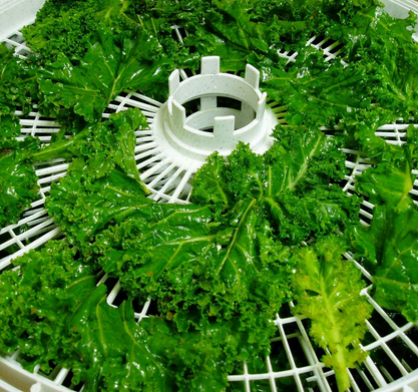 The Dehydrator: Your Best Friend for Snacks: Spend an afternoon making your own raw snacks for the week with the help of a dehydrator. From crunchy kale chips to dried fruit chips, raw crackers or granola bars, you'll be able to make tasty treats minus all the processed ingredients and preservatives you typically find in snacks. Store in air-tight containers to last the entire week.
Check It Out: The Raw Food World: As the largest online raw food and superfoods store in the world, The Raw Food World sources the highest quality of raw foods on the planet. In addition to food and snacks, they have everything you need for raw living including kitchen tools, lifestyle accessories, books, supplements and superfood powders.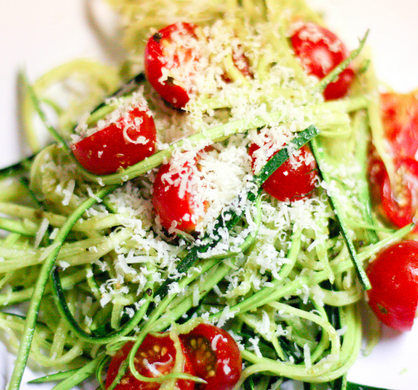 You Can Still Eat "Pasta": Just because you're eating raw, doesn't mean the word pasta has to be eliminated from your vocabulary. Using coconut noodles, kelp noodles, spaghetti squash or zucchini noodles, you can create a raw Italian or Thai masterpiece. With recipes for raw alfredo, marinara and pesto, the possibilities are endless. Topped with zesty sauces made from fresh herbs, vegetables, spices and nuts, you won't even miss the real thing.
Use Your Resources: If you're new to the raw food lifestyle, there are plenty of resources to steer you in the right direction. One of our favorite raw food bloggers, "This Rawsome Vegan Life," has compiled an extensive list of books, documentaries, bloggers and websites to help you on your quest to healthy living.
Read More Wellness Wednesday
Tagged in: wellness, food, wellness wednesday, recipes, vegan, nutrition, health, raw,