Tips on Resolving Dating Burnout
How to get your game back
It happens to even the most seasoned daters. There comes a point in dating where it suddenly feels like too much. Too many first emails, too many first phone calls, too many first dates. Not to mention too many ho-hum first kisses that leave you thinking about your grocery list or whether you left clothes in the washer.
This feeling of being burnt out on dating is common, and it happens in a lot of areas of life. But for some reason when women feel tired of dating, they don't realize that they should take a step back and reassess and simply stop doing whatever it is making them feel exhausted about the whole process.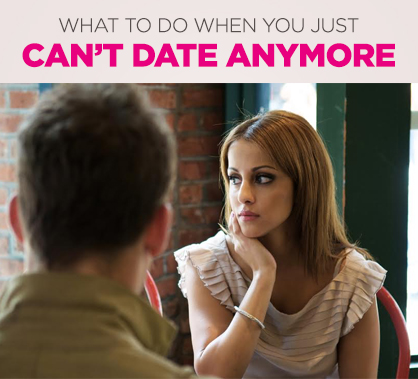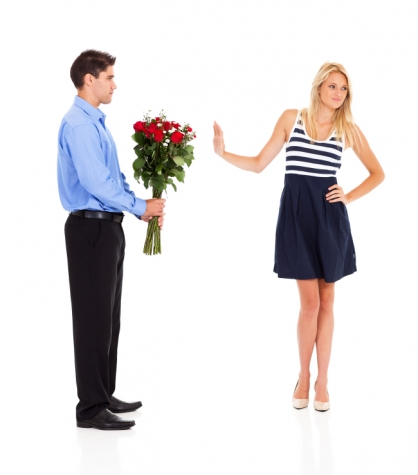 Dating and stress
"Dating can be stressful because it involves a lot of new and unknown circumstances," said Tina Tessina, aka Dr. Romance and psychotherapist and author of Dr. Romance's Guide to Dating in the Digital Age.
"Your whole goal is meeting new people, which often involves trying new activities in new settings. Anything unfamiliar is stressful, because it involves a lot of on-the-spot decision making. When you're in a situation you're not familiar with, you tend to be alert, a bit anxious, and to use more energy than normal. You are trying to size up new people and situations, and thinking about every word you say. All of this is tiring, and it's easy to feel overwhelmed and burned out."
"From time to time, you may feel like you want to quit, which is what we call burnout. Burnout is the result of feeling overextended or ineffective for a long period of time. Most of us can deal with small amounts of frustration or feeling overwhelmed, but if it goes on too long, we lose all our motivation, and become burned out. Learning to establish a dating rhythm that suits your personality will help you avoid burnout. It's not necessary to quit dating all together," Tessina said
Dating burnout isn't much different than burnout in looking for a job and feeling that you won't find one that really works for you, said Stef Safran, founder of Stef and the City dating service in Chicago.
"The older we get, the more specific we get in looking for a partner. Once we are no longer 'entry level' it seems harder to find the things that we want in a partner," she said.
Pare down the number of dates you accept. Don't say yes to everyone who asks.

"If you are going out with 4-5 dates a week (even 2-3) this can mean you might not be picky enough in who you are choosing to invest your time in. When you realize that you are hitting 'burnout' you need to refocus on how you are investing your time to meet someone," Safran said.
To fix this issue, she advised the following:
Don't go on more than one date a week or vow to take a 3-6 week online/fixup dating break.
Make a commitment to go out one night a week to a networking event or a group event such as a group run, or social charity event. Specifically in the summer, when this isn't as hard to find.
Join a new club for 6-8 weeks, whether it's a boot camp, book club, art class, 5K training, social sports league, etc. Make a commitment to do something where there will most likely be singles (or new girlfriends) and stick with it.
Make a goal of talking to one new female friend a week and make a "new friend date" twice a month. Focus on having more girlfriends in your life as well as new friends can also bring new dates.
Consider talking to a therapist for a few months if you don't do this to analyze yourself more in terms of your dating style and if you are doing this to bring the right types of people for you, or if you are just dating with the numbers game theory without much thought as you why your dates aren't going anywhere.
Plan a girlfriends weekend getaway - go to Vegas, a cruise, a group singles trip, somewhere you can flirt and meet other singles without any expectation other than to recharge your batteries.
If you change your focus on looking to enhance your life and not just to date, that's often when you will meet someone.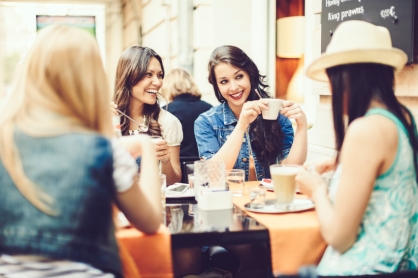 Take time for self care
When you start feeling that dating burnout, make an inner commitment to take care of yourself for a certain amount of time, whatever is reasonable, whether one week, one month or one year, advised Lisa Bahar, a relationship and family therapist in Dana Point, Calif.
"Engage in activities that create a sense of well being, whether it be hiking, spa day, spiritual retreat, therapy, friendships, family, pets, etc. Learn how to be with yourself and enjoy your own company. Practice being with just you," she said. "Give yourself affirmations daily of how beautiful and valuable you are."
How to avoid burnout
"Be mindful and aware of how much energy you can realistically expend in searching for Mr. Right. Everyone has a threshold of how much they can give and dating requires one to maintain composure and at least somewhat of a persona and that requires work. The idea is to budget the energy you have and also be aware that when it is overused or drained, it really is felt by the other individual. Meaning people can feel when someone is going through the motions and its just too much," Bahar said.
It is definitely possible to date too much, Bahar said.
"Dating is an experience of learning about another person and doing it in the way of being respectful to yourself and another requires focus and attentiveness. Over dating is like anything else, it can deplete and take away from the very intent you there for, which is finding Mr. Right. If you are just seeking to date, and feel you over do it, then there may be a more in depth consideration about how it is one is feeling the need to date so much," she said.
"Learning how to budget your energy keeps that 'sparkle' in you. It's the key to having that attractiveness be more apparent. When someone is exhausted, the sparks don't fly as much," Bahar said.
Tagged in: dating, relationships, dating burnout,