LUX Travel: Top 10 Cruise Trends of 2013
Even though some cruise lines are getting a bad reputation, cruises are still getting attention gaining momentum for 2013. Sail ahead by taking note of the newest cruise trends from all-inclusive travel, "it" ships, family cruises and cruise lines that give back. These top ten trends continue to exceed expectations in the cruise line industry.
All-Inclusive Cruise Lines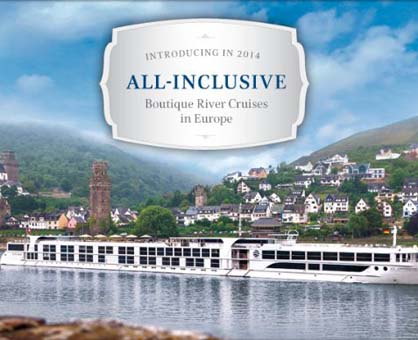 via uniworld.com
Luxury cruise lines continue to make booking cruises easier for consumers. Cruises are becoming more all-inclusive and leading the way with the most complete packages featuring special amenities like airfare and pre/post-hotel stays.
River Cruises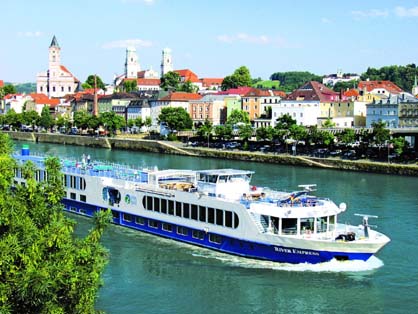 Photo Courtesy of gotravel.com
More ships are scheduled to take cruise-goers on river voyages for 2013. Ships will be cruising down rivers like the mighty Mississippi, the Rhône and Saône rivers in Burgundy and Provence for different scenery than the oceans and seas.
Romantic Cruises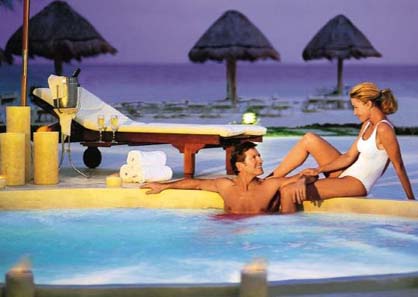 Photo Courtesy of Viva Delta
More honeymooners and couples wanting to celebrate or rekindle their love are looking to cruises for their vacations. Cruise lines are offering a host of settings and services that cater to couples in love with honeymoon specials if the voyage is taken within six months of the wedding, spa exclusives offering couples massages in their suite, romantic themes wooing guests for engagements, weddings and honeymoons and even specialized shore excursions with black-sand beach picnics.
Cruise Video Tours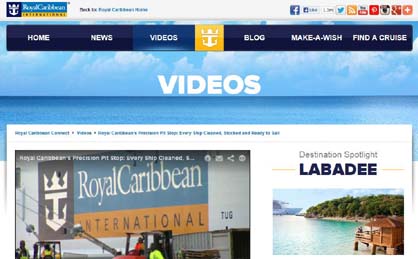 via Royal Caribbean
In this digital age, consumers want to see what their cruise line experience will look like when considering future voyages, instead of just reading or hearing about it. Cruise lines are now providing easy access to video footage of cruises and destinations through video libraries via main websites.
Fine Dining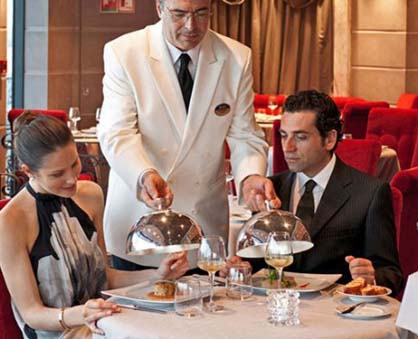 via msccruiseusa.com
Cruises are enhancing their dining experiences to more than just the average buffet. They are continuing to go upscale with expanded food options, gourmet champagne brunches and food cooked by celebrity chefs.
Brand New "It" Ships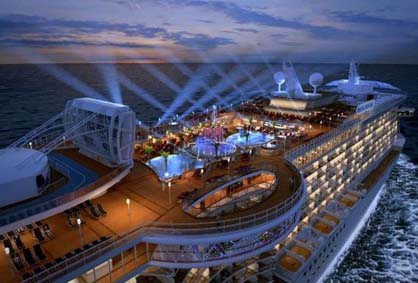 Photo Courtesy of Princess Cruises
Two of the hottest new "it" ships are debuting in 2013 with the Norwegian Breakaway and Princess Cruises' Royal Princess. Bermuda bound, the Norwegian Breakaway will be the largest ship ever to homeport year-round in New York City and will feature pop art on the outside, an open-air boardwalk and an aquapark. The Royal Princess will feature a jogging track, a glass-bottomed walkway and a Sanctuary area intended for adults only.
Cruising For A Cause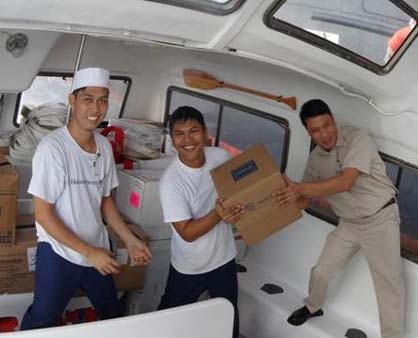 via Holland America Cruise
Cruise lines are making more impressive contributions to improving the world and being extra eco-conscious. Through green initiatives, volunteer work and charitable contributions, cruises are giving back in many ways.
Onboard Entertainment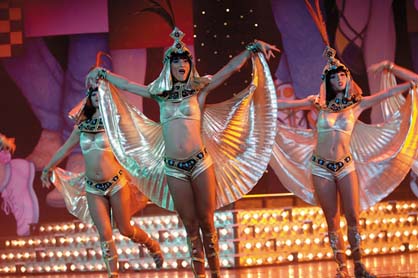 Photo Courtesy of cruise-international.com
Cruise lines are becoming more creative and continue to think outside the box for entertainment and shows. New entertainment trends include dance cruises and operas featuring onboard competitions and lessons.
Ship Revitalization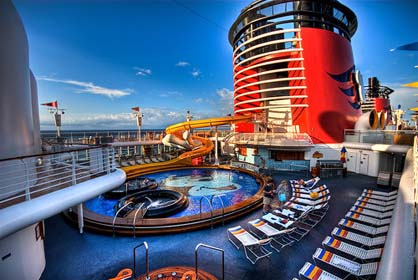 Photo Courtesy of The Cruise Doctor
Rather than building brand new ships, cruise lines are undergoing intensive renovations to add on new spaces and make room for the larger amount of new cruise-goers and large families. Cruise lines will focus on enhancing a variety of areas on the ships.
Cruises Catering to Families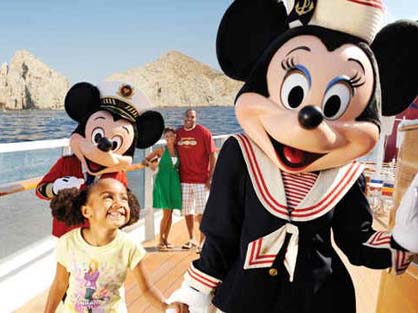 via luxworldtravel.com
As the second largest cruise segment right behind those age 55 and up, families aboard for gatherings have become key to filling cruise ships for family reunions, annual vacations and multigenerational events. Cruise lines are raising their bar to exceed family expectations for cruises. Now trending are newly enhanced shore excursions and over-the-top accommodations, including interactive cooking classes for parents and children, specialty loft suites and private concierge areas. Fun activities like miniature golf courses aboard the ship add to the cruise atmosphere and bring families closer together.
Social Media & Online Booking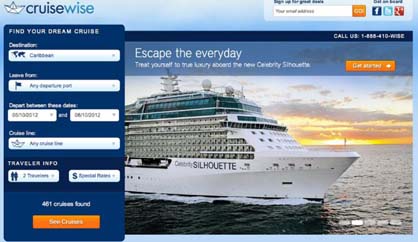 via cruisewise.com
Cruise consumers are not using travel agents as much as social media offers and online booking. Since 2011, online bookings have increased. To navigate their options, consumers are turning to cruise company's branded websites and social media platforms to learn more about which cruise line, cruise ship, type of room or itinerary is suitable and then booking directly after.
Read more LUX Travel
Tagged in: guides, lux travel, vacation, travel, cruises, cruise trends,