Holiday Tours on the Kentucky Bourbon Trail
Amidst the rolling hills of Kentucky lies what some consider one of the wonders of the world – at least, those who are bourbon fans. It's the Kentucky Bourbon Trail and it highlights distilleries including Maker's Mark, Woodford Reserve, Four Roses and Buffalo Trace.
Bourbon has seen a popularity boom in recent years, as evidenced by the coveted Pappy Van Winkle bourbons, which comes in 12-year, 15-year and 23-year expressions, as a bourbon vintage is called. The 23-year, which sells for $259.99 upon release, is in such short supply that it easily goes for $1,000-plus on Ebay and other resale outlets.
And as recently reported in The Washington Times, "The best whisky is coming not from Scotland any more, but from Kentucky," said Jim Murray, one of the world's top whisky critics. Murray said that Buffalo Trace, a bourbon distillery in Frankfort, Ky., is "arguably the best distillery in the world."
The eight stops on the tour are each unforgettable in their own right. And this time of year is a wonderful time to visit – as is spring and fall – depending on whether the visitor wants to see festive holiday decorations, or the dogwood trees blooming in spring, or the changing leaves of autumn.
Map of the Kentucky Bourbon Trail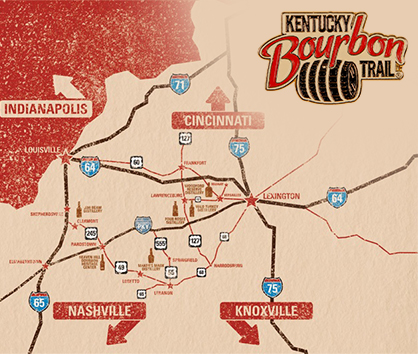 Buffalo Trace, aka the home of Pappy Van Winkle, offers five different free tours to visitors, ranging from a hard hat tour to a ghost tour. The distillery, in Frankfort, Ky., ends each tour with a free tasting of bourbon and bourbon chocolates so that visitors can sample what they watched being bottled on their tour. The history at this site is remarkable, with the first working distillery opening in 1787, and the first modern distillery opening in 1857. This distillery has the unique advantage of being allowed to operate during the Prohibition era by being given one of only four permits in the country to distill spirits for medicinal purposes. For the record, we highly recommend the Buffalo Trace Bourbon Cream. Move over Bailey's, this is the elixir you want in your coffee.
For the holidays, the distillery has created a winter wonderland of holiday lights and visitors are permitted to drive through the grounds each evening to see the colorful displays.
Buffalo Trace Warehouse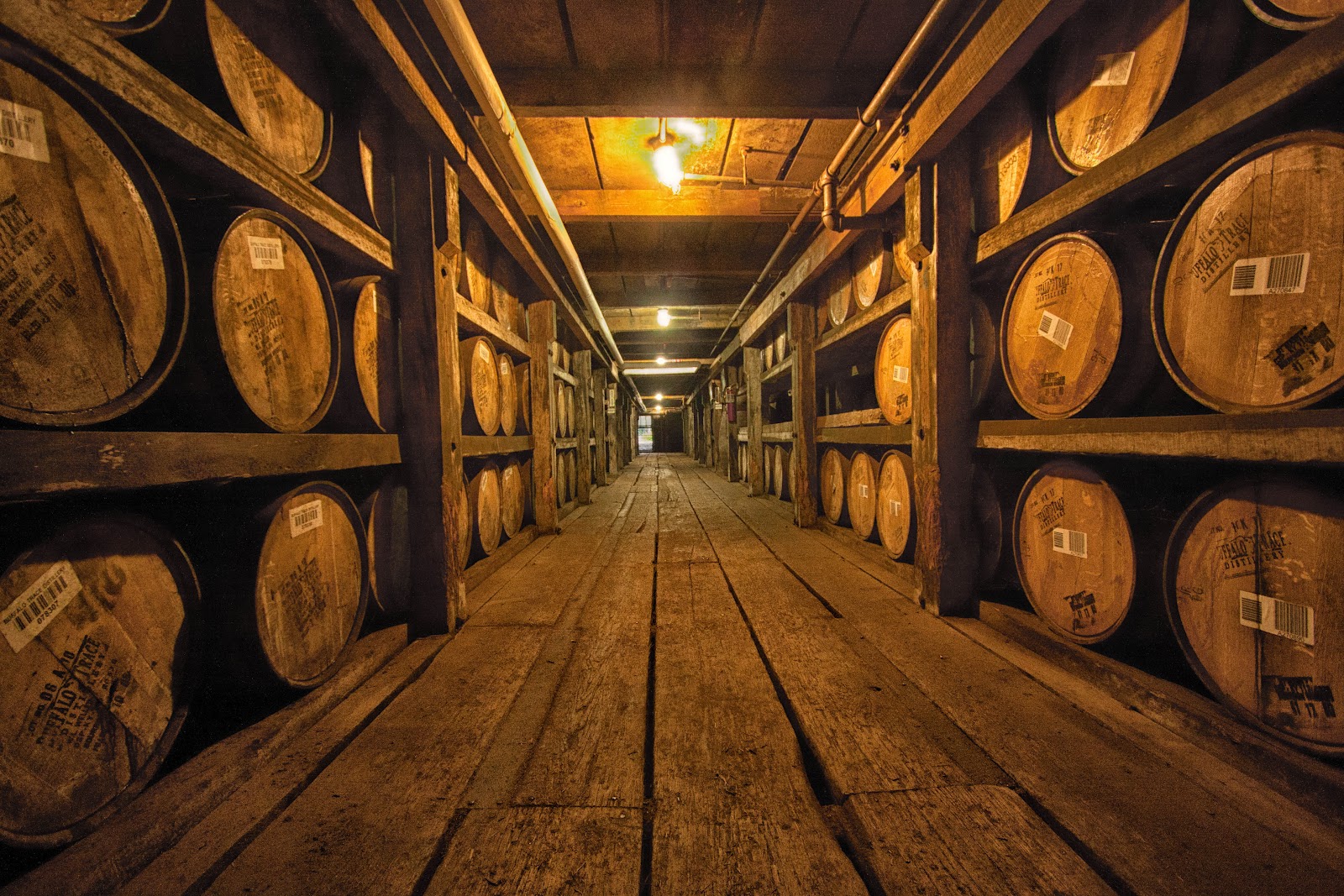 Buffalo Trace Gift Shop and Bourbon Cream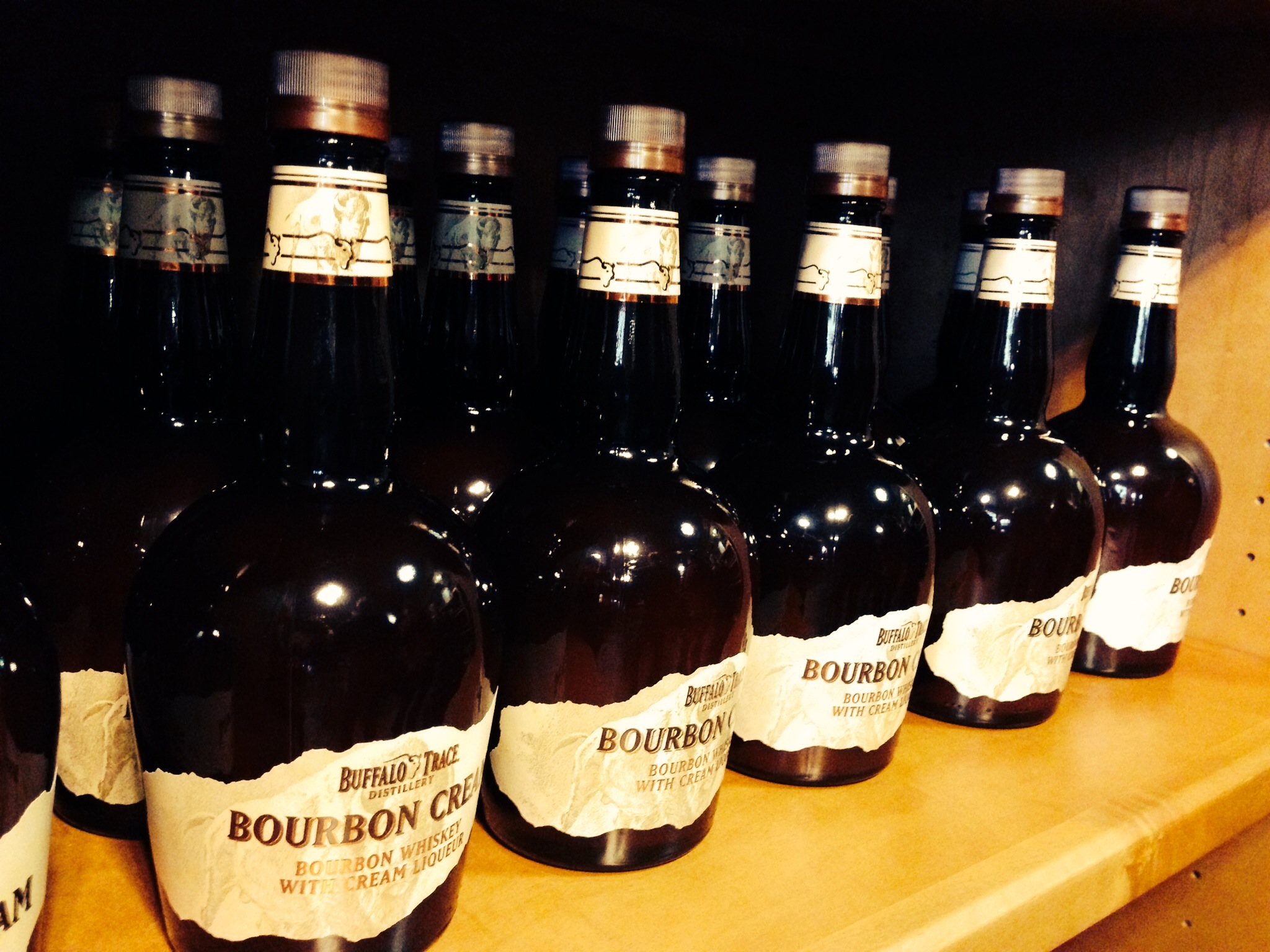 Many people are familiar with the red wax-dipped bottles of Maker's Mark. The distillery sits on the rolling hills of Loretto, Ky., and visitors are able to see the copper stills and dip their fingers into the vats of yeasty future bourbon and taste the sour mash. The distillery is breathtaking, with black buildings trimmed in red, and for the holidays, it offers candlelight tours and special souvenir bottles.
Maker's Mark Copper Pot Stills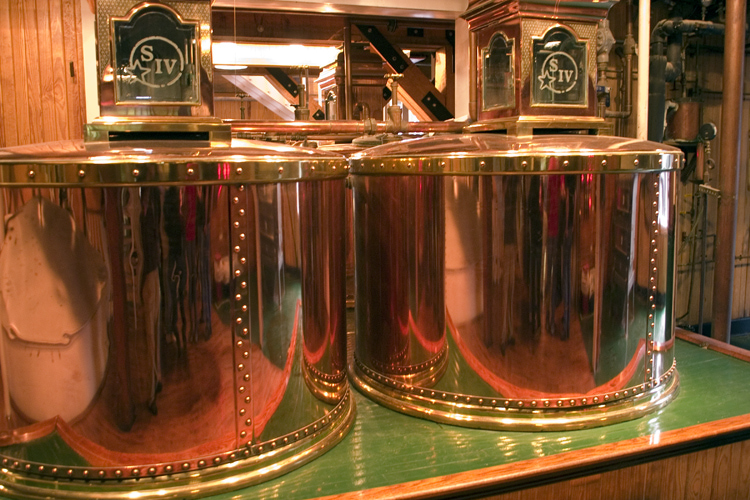 The Four Roses Distillery sits in Lawrenceburg, Ky., and it's unusual among distilleries in that it features Spanish-Mission style architecture from when it was built in 1910. While the distillery doesn't feature specific holiday tours, the distillery is decorated for the season and does local holiday benefits to raise funds for the Cincinnati Children's Hospital.
Four Roses Distillery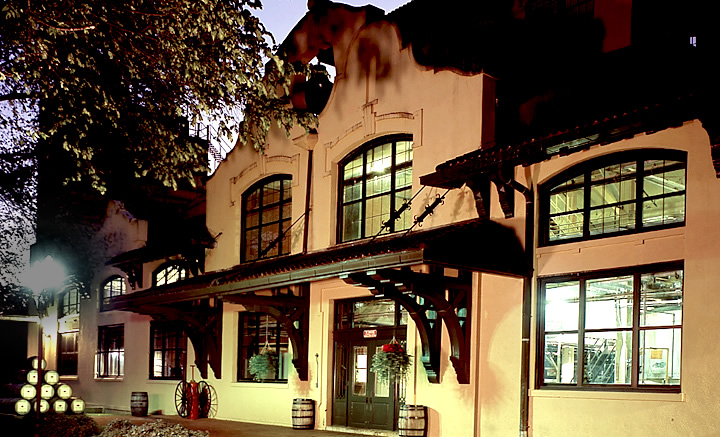 Woodford Reserve is one of the true gems in the bourbon trail distilleries. The tour is informative and interesting, and the grounds are nothing short of stunning. The distillery offers free tastings of bourbon and chocolate after each $7 tour, and the tours are done in groups with well-trained and entertaining guides. The best part is that the drive to the distillery is along U.S. 60, which is lined with some of the best Thoroughbred horse farms in the world. It's rare that a drive on this stretch of tree-lined road doesn't include spotting plenty of grazing horses safely nestled behind black four-board fencing. Visiting this time of year means that guests will get to see some of the prettiest holiday decorations in bourbon country. Altho a summertime or fall visit means you can indulge in a picnic lunch on the wide, covered porch, offered every weekend.
Woodford Reserve Distillery Tour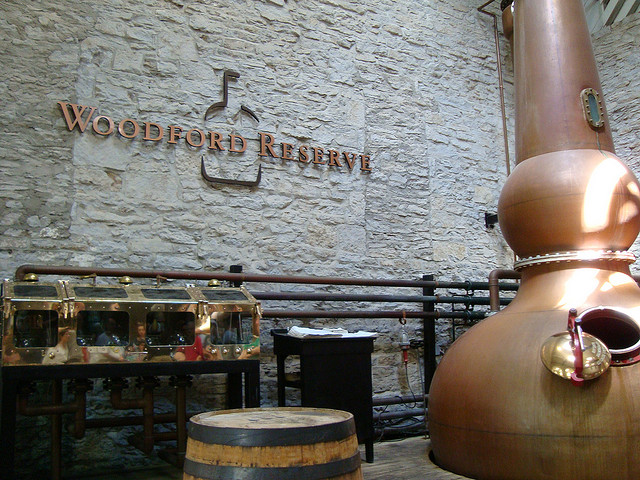 This distillery is just south of Louisville in Clermont, Ky., and the Beam family has been creating bourbon for more than 200 years. The history behind bourbon is evident at this rural site, with the museum featuring hundreds of examples of artistic decanters. At the cooperage, visitors can watch skilled craftsman build a barrel by hand. Of course, bourbon tasting is also par for the course. While there are not specific holiday tours, the overall festive atmosphere during December makes for a particularly engaging visit.
Jim Beam Distillery
This distillery is located in historic Bardstown, Ky., which is a visitor's haven itself. Heaven Hill Distilleries has created a heritage center for visitors, which includes a museum items and includes a movie about the history of bourbon. There are several tour options, including one that takes visitors to the distillery for a three-hour tour and a tasting of premium bourbons. Holiday ornaments and decorations are available for sale in the gift shop, and there are plenty of holiday gift ideas for the bourbon enthusiast.
Also in Lawrenceburg, Ky., the Wild Turkey distillery is the genuine benchmark for many bourbon fans. This tour is more low-key, and offers straightforward tours of the site, and bourbon sampling. Master Distiller Jimmy Russell is sometimes on site and chats with guests during the tour. For the holidays, make it a season for touring, and visit Wild Turkey after visiting nearby Four Roses.
This is the newest stop on the bourbon trail, and it's in Louisville, Ky. It opened in November, and the Evan Williams Bourbon Experience is billed as "a multi-million dollar artisanal distillery, immersive tourism experience and retail location which celebrates the legacy of Evan Williams, Kentucky's first distiller and namesake of Heaven Hill Distilleries flagship bourbon brand." What's especially interesting about this tour is that it's located on Louisville's historic Whiskey Row, and it is near the riverfront location where Evan Williams' distillery stood in the late 18th century. There are not specific holiday options, but there are decorations galore and holiday gift ideas.
Gold Rush Cocktail and Woodford Reserve Bourbon Shot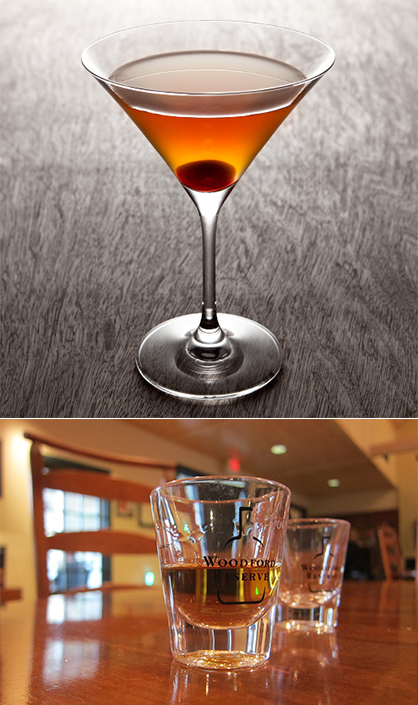 If all of this talk about bourbon has driven you to drink, opt for a straight shot of one of the bourbons, or sample a Gold Rush, which mixes bourbon with ginger liqueur. Simple, yet perfect for fall and winter with the mix of ginger, lemon and bourbon flavors:
1.5 oz. Domaine De Canton ginger liqueur
1 oz. bourbon
½ oz. freshly squeezed lemon juice
Add all ingredients into a cocktail shaker with ice. Shake vigorously and strain into a martini glass. Optional cherry garnish.