Trees for Troops Delivers the Spirit of Christmas to Military Families
Christmas never seems to feel complete without a Christmas tree decked out in décor of garland, ornaments and lights. But some families do not have the means of getting a Christmas tree, especially military families who have a parent deployed. As the nonprofit sector of the National Christmas Tree Association, the Christmas SPIRIT Foundation with its Trees for Troops holiday program has donated thousands of Christmas trees to military families during the holiday season. Trees for Troops provides real, fresh, farm-grown Christmas trees to armed forces members and their families in the U.S. and to those deployed in the Middle East.
During this 2012 holiday season, over 18,000 Christmas trees were delivered, contributing to a total of over 121,000 trees since the program's founding in 2005. In November and December, Trees for Troops, and their shipping partner FedEx, delivered trees to 62 military bases across the U.S. and overseas, covering all branches of the armed forces. FedEx has recorded over 325,000 ground miles for the tree program.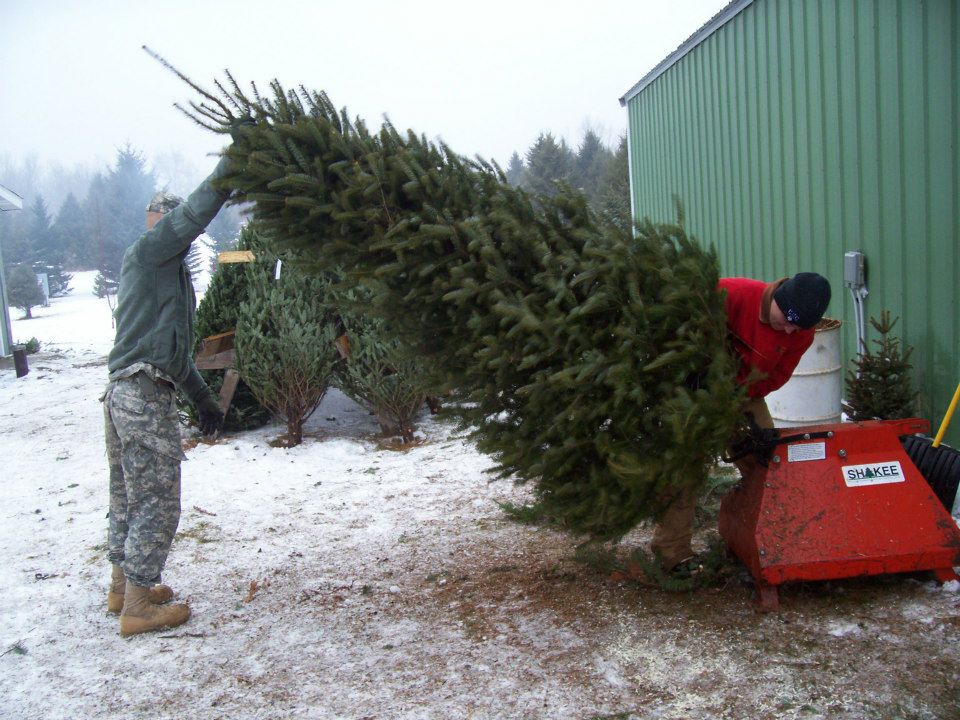 According to the Trees for Troops website, "This year's program kicked off in a big way November 20 at Dull's Tree Farm in Thorntown, Indiana. The event was filled with excitement as more than 50 volunteers helped organize, box and load 300 trees to be shipped overseas. Trees were donated by members of the Indiana Christmas Tree Association, and shipping was donated by FedEX. The lucky recipients were two U.S. bases in Kuwait, Camp LSA and Camp Virginia, and troops stationed at Bagram Airfield in Afghanistan."
As well as providing Christmas trees, the non-profit program also supports tree-recycling programs, provides disaster-relief to Christmas tree farmers affected by natural catastrophes and helps out organizations providing food and clothing to abused children.
In 2012, Trees for Troops was honored at the White House Joining Forces Community Challenge as a top 20 finalist. The Community Challenge initiative was started by First Lady Michelle Obama and Dr. Jill Biden so all organizations that provide exemplary service and support for the military and their families can be recognized properly.
There are several ways that people can get involved with Trees for Troops. Consumers can help out the program by donating funds, donating trees or sponsoring a family.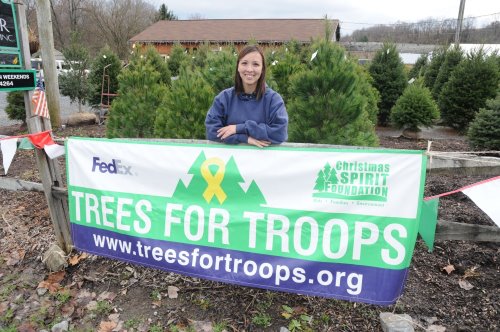 With all of Trees for Troop's helpful service and giving back to thousands of military families, it is obvious that the program cares deeply about our troops and about spreading the Christmas spirit to those near and far. The Christmas SPIRIT Foundation and their Trees for Troops program brings the magic of the holidays to life, one Christmas tree at a time.
To learn more about the Christmas SPIRIT Foundation and the Trees for Troops program, visit www.ChristmasSPIRITFoundation.org and www.TreesforTroops.org.


Tagged in: causes, philanthropy, christmas, charities, military, christmas spirit foundation, holiday cause, military families, troops, trees for troops,