Top 5 Trends from Mercedes-Benz Fashion Week Australia
Mercedes-Benz Fashion Week Australia has just wrapped, showing off the must know trends of the spring and summer 2013 seasons. Since we know not everyone could make it down to the Aussie shores, we are bringing the top five trends to you.
Bright Colors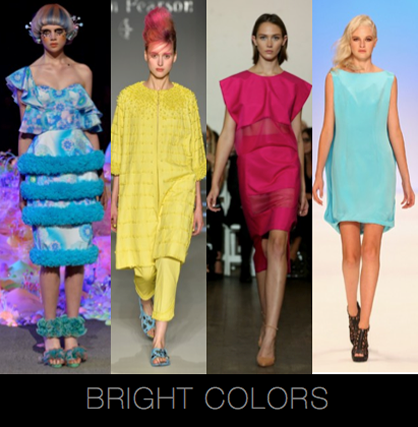 Not everyone is a fan of bright, eccentric prints. Those not in favor of the aforementioned trend need not worry, the Aussies have another trend option: bright solid colors. The few collections such as Tovah and Karla Spetic whose ensembles did not incorporate bright prints, definitely made up for it by use of solid color. Other designers such as Easton Pearson added solid bouts of color into their eclectic collection, adding a flair. However these colors were incorporated into their collections, one general rule applied to the trend, all bright colors were well polished and created a sophisticated look that maintained a fun feel. Think Rainbow Bright meets Michelle Obama.
Sheer Material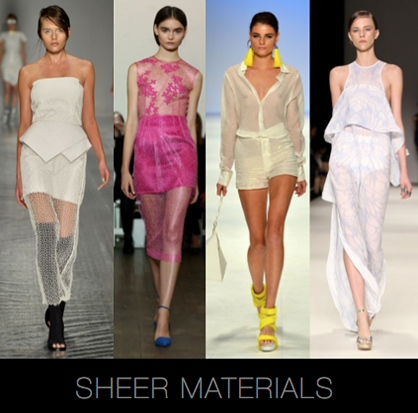 Another trend that seemed to be in every collection was the use of sheer materials. From overlays to blouses, this trend was spotted making its way up and down the runways. Karla Spetic, Alice McCall, Shakuhachi, Ash to Gold were all major supporters of the trend.
Rib Drift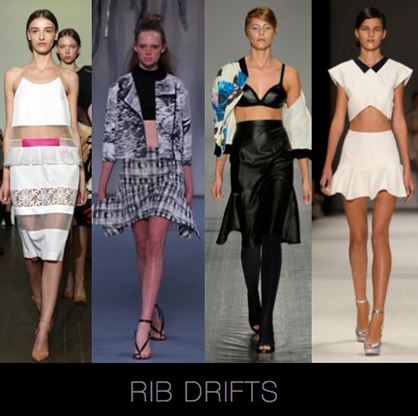 While there were a whole lot of 90's trends making way at MBFF, the one trend that had a modern day evolution was the rib drift. Back in the day, it was all about showing the bare belly, mid section, but today it's all about taking it up a few inches and showing off the rib drift — and there was no denying the trend at this fashion week. New designers and seasoned vets alike seemed to collectively agree that showing the sliver of skin above the belly button is the "it" thing to do.
Bold Prints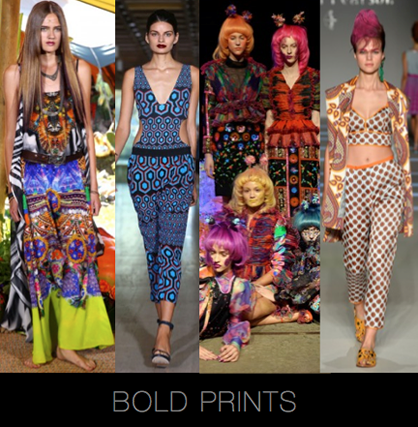 No one does prints like the Aussies — and at this year's Spring and Summer 2013/2014 fashion week, designers were just plain showing off. Almost every show had some type of print associated with it. From whimsical, over-the-top, fantasy-like collections such as Romance Was Born and Easton Pearson to a tropical escape by way of Camilla's designs, the prints were bright, noisy, in-your-face and absolutely amazing. Even designers who had a fairly calm and sophisticated presence such as Lisa Ho incorporated a few prints into their collections. If this fashion week taught onlookers anything, it was to sport some bright prints this spring and summer, as it was undoubtedly the top trend.
90's Style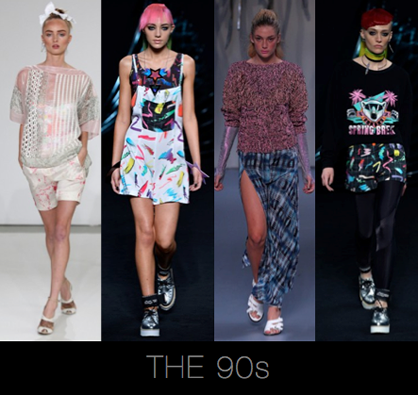 They say the principles of fashion are similar to the principles of karma: What goes around, comes around. In this case, what went around in the 90's is coming back in spring and summer 2013/ 2014. That means graphic prints, parachute pants and yes, even overalls. While none of the Australia designers took the 90's style trend in the direction 90's grunge the way Saint Laurent did at Paris Fashion Week, it was still a very prominent trend. Emma Mullholland had the biggest 90's throwback presence with a collection made almost entirely out of a 90's homage, while other designers including Watson X Watson and Zimmermann took pieces of the 90's and applied them to their collection.
Read more LUX Fashion
Tagged in: fashion, fashion week, runway, australia, designers, mercedes benz fashion week,