Unplug and unwind with a 'Digital Detox'
Facebook, Twitter, Instagram, Pinterest, Google, YouTube, iPhone, Blackberry … the list of gadgets goes on and on. In this digital age, we stare at cell phone and computer screens all day while our personal connections with individuals begin to fade. Sometimes we wish that we could turn everything off and get away from it all. Now there is a special vacation where you can disconnect to reconnect!
Created by Levi Felix and Brooke Dean, The Digital Detox is a tech-free personal wellness retreat where you will give up your smart-phones and gadgets in exchange for tranquility. You will enjoy four days away from your hectic lifestyle at the Orr Hot Springs Resort in Ukiah, Calif. to discover some peace and quiet within the majestic Mendocino hills, only two hours north of San Francisco.
"After working in the tech world as a VP of a startup for years, Brooke and I decided to take a sabbatical and travel. We spent the next two and a half years traveling the world, exploring life off-the-grid, and ended up living on a remote island in Cambodia running a guesthouse for 6 months," said Felix. "There wasn't really any internet, cellphone service or connection to the outside world … As guests would settle in, we'd tell them to unplug and just take the time for themselves … We saw how this off-the-grid experience changed people's lives, including ours … We decided this was a needed experience here for those constantly connected and always plugged-in."
Most Americans are guilty of foucusing their lives around technology even when they don't realize it, "The average American spends 8 to 12 hours a day living through a screen, while receiving or sending about 400 texts a month and dedicates 30 percent of leisure time to perusing the web," The Digital Detox stated in bold on the website.
As a guest of The Digital Detox, you will partake in various rejuvenating activities where technology is not necessary like soaking in mineral pools, eating tasty and healthy organic meals, beginning each morning with a yoga session and letting your inner creativity flow with some writing workshops. To gain real connections with others, retreats are kept small, private and intimate for you—with only 10 to 14 people per retreat.
"Our mission at The Digital Detox is to provide people with the opportunity and permission to put aside their digital arm and 're-format' their own personal hard-drive so they can return to their job and family feeling rejuvenated and relaxed with a new-found perspective, in order to live a more balanced life online and off," stated Felix. "We don't allow people to talk about their careers, work, or jobs at the retreats and no one has any idea what anyone else does while they are there. As a result, there are no expectations of one another. No one is trying to network with another participant and individuals truly connect as humans. This is a rejuvenating experience as so many of us find ourselves constantly networking in this fast-paced world."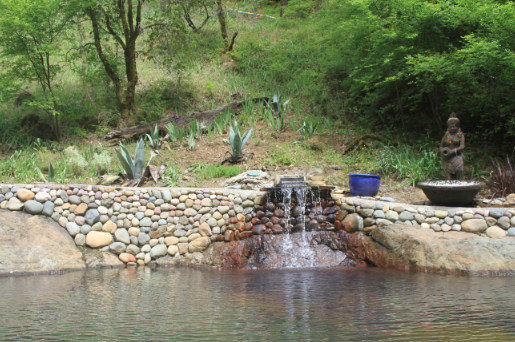 With three-night accommodations, your days can be filled with various activities. Each morning will begin with an ayurvedic breakfast with fresh fruit and tea and continue with a guided two-hour session of Yoga, Meditation and Asana Breath work. Continue your morning by unwinding with a soak in the hot springs and feel your body realign with your surroundings. For lunch, indulge in gourmet organic vegetarian cuisine to give you strength for a guided meditative wilderness hike through the Montgomery Woods State Natural Reserve.
Your afternoon can then be filled with solar carving workshops, group discussions, baking classes, writing and art workshops and much personal time to enjoy your environment. Dinner will consist of sumptuous Thai-Cambodian fusion cuisine with an after-hours rejuvenating detox juice bar. The rest of your evening can consist of stunning stargazing and late night dips into the hot springs. Feel free to take a dip anytime with 24-hour access to calm your mind, body and spirit.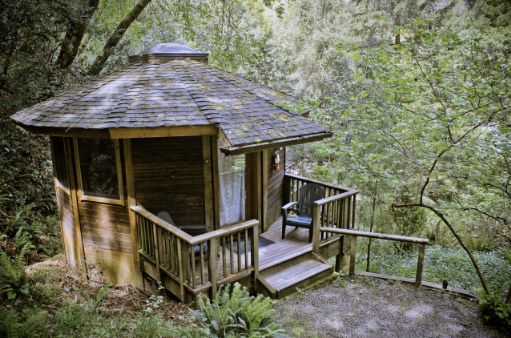 At night you will rest in private eco-yurts and shared cabins that will provide sanctuary within a forest beside a stream. The natural roof top of the yurt can be magical because of its circular shape and feng shui that will help you dream, balance out and have a good night's rest.
"We incorporate elements that we were introduced to during our journey such as yoga, meditation, creative analog art and Ayurvedic meals to help people find balance and in turn, create ways to reboot during their busy days when they return back to normal work life," said Felix.
At the end of this experience, you will feel rejuvenated and relaxed after being without your devices. You will return back to your daily life inspired with a new found energy and also with a revitalized approach to a more balanced life in this tech-obsessed culture.
To sign up for the September retreat and learn more about future retreats, visit www.TheDigitalDetox.org.

Tagged in: meditation, yoga, retreat, disconnect to reconnect, the digital detox, unplug and unwind, levi felix, tech-free, sept 13-16, orr hot springs, ca,