Valentine's Day 101: Make it Unforgettable
The color red, with splashes of pink, is nearly everywhere this month as Valentine's Day draws near. Make this year extra special for your sweetheart with a few touches that are sure to be unforgettable.
It's easy to show someone that you care, so there's no need to fret and worry that you haven't done enough, or that what you're giving them won't be appreciated. Any gift or gesture given from the heart is exactly right for this day of lovers.
And don't limit yourself to only showing your honey that you care. Shower everyone with attention and extra smiles and you'll find that the world is truly an amazing, beautiful place.
Lori Bizzoco, a relationship expert and founder of CupidsPulse.com, said that one of the keys to an extra-special Valentine's Day is to really focus on your partner.
"Incorporate their favorite hobbies, locations, or movies into your date. This is a great way to spend your Valentine's Day together. You could even combine a few together. If you and your man like to watch romantic comedies like You've Got Mail, try re-enacting the park scene and walk the same path that Tom Hanks and Meg Ryan did in the movie," she said.
To build the suspense before the date, Bizzoco suggested leaving notes around the house that include clues for the evening's activities. "If you're planning on giving him concert tickets for his favorite band, leave Post-it notes with song lyrics on his nightstand, in his briefcase, etc."/p>
Technology can be used to give clues, too. "QR codes are a great way to turn your surprise into a treasure hunt, and it's relatively easy to set up. Leave the codes around the house for him to scan with his phone. They can bring him to a specific website, YouTube video, etc. that goes along with your surprise," she said.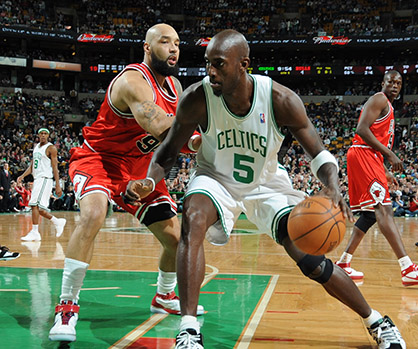 "Let him know you remember the details by recreating a date or even gifting them those tickets to see his favorite basketball team. If you choose to recreate your first date, afterwards, make a list together about how far you've come since then and how you want to grow as a couple for the future. This is a great way to evaluate your relationship and get ready for the year ahead," she said.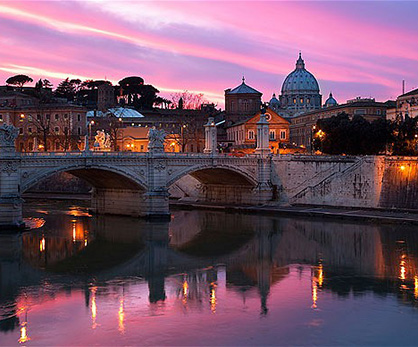 As an alternative to expensive travel, Bizzoco said you can opt to spend a day focusing on the country you'd like to visit. "Try surprising him with a day dedicated to that culture. For example, if you want to visit Italy, cook a traditional Italian meal while listening to Venetian music. Later on, watch a movie like Roman Holiday, Ocean's Twelve or Eat Pray Love."
Chicago-based dating expert Stef Safran said that it's important for women to recognize their special guy on Valentine's Day, since usually it's all about the girl.
Safran said, "Do something for him that he wouldn't expect you to do. If you usually aren't a cook, make him his favorite meal. If you hate sports, watch a game with him. These simple actions are simple yet romantic and show that you really care about him."
Making him feel special is the key, whether it's something big or small that you do.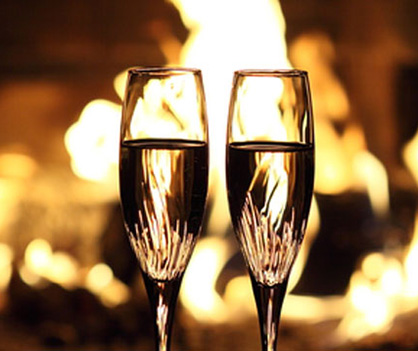 Tina B. Tessina, PhD, psychotherapist, author and chief romance officer for LoveForever.com, said, "Think about what makes him happy, and suggest you do it together. You can handle a couple hours at an antique car show or watching a sports game on TV, if it makes him feel that you understand him and love him. He'll know you're doing it for him."
Tessina also offers a few more tips to women. "Romance is a girl thing, most guys aren't in to it. He'll do it to please you (and maybe get rewarded with some lovemaking.) So make it easy for him. Let him know what you like, be effusive in your praise and pleasure in little romantic things he does. If he gets you flowers, don't ever complain about the wrong type or they're not fancy enough. A man who brings flowers is a man who wants to make you happy, and if you are not sufficiently
grateful, you won't see flowers again. Complaining will never get you what you want from him. Instead, learn to let him know what you like by being happy about things, appreciating what he does for you, and celebrating it."
The way to the heart is often through the stomach. So for those who want to cook for their sweetheart, Extra TV host Mario Lopez shared his toffee recipe for a homemade, personalized take on after-dinner chocolate this holiday.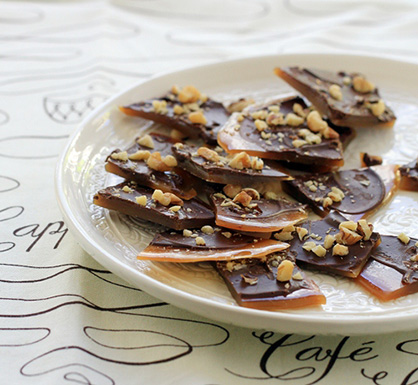 Chocolate Coffee-Walnut Toffee
Recipe courtesy of: Mario Lopez
* 1 cup granulated sugar
* 1 NESCAFÉ Dolce Gusto Lungo capsule, brewed (4 fl. oz.)
* 4 tablespoons butter, at room temperature
* 1/2 teaspoon vanilla extract
* Pinch of salt
* 1/3 cup NESTLÉ Toll House Semi-Sweet Chocolate Morsels
* 1/4 cup chopped walnuts or almonds, toasted
Directions
1. Line a baking sheet with parchment paper.
2. Combine sugar, coffee and butter in small, heavy-duty saucepan over medium-high heat, stirring until combined. Bring to a boil; cook, without stirring, until candy thermometer registers 325° F or until syrup begins to caramelize. Remove from heat; quickly stir in vanilla extract and salt.
3. Pour mixture quickly onto prepared baking sheet, spreading to desired thickness. Let toffee stand for 3 minutes. Sprinkle morsels evenly over toffee; let stand for 5 minutes or until soft and shiny. Spread chocolate into a thin layer over toffee; sprinkle with nuts. Let stand for 1 hour or until completely cool. Break toffee into pieces.
Read more Valentine's Day.
Tagged in: holiday, romance, gift giving, valentine's day,