What LadyLUX wore to Fashion's Night Out
If there was ever a night to get dressed up, Fashion's Night Out would be it. Making appearances all over Orange County and Los Angeles for runway shows and events, LadyLUX's team was dressed to kill. Elizabeth Wahler, Annette Tang, Jocelyn Turner and Jessica Wilson turn it out for the big night sporting statement jewels, killer footwear and skirts that showed legs for days, while Rob Poitras was as dapper as can be. The LUX team revealed their stylish digs and indulged in their newest Fall 2012 trend obsessions.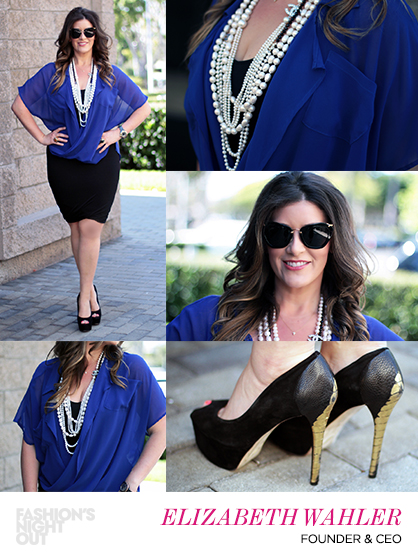 Elizabeth Wahler, Founder & CEO
You can't go wrong with black for Fashion's Night Out. I paired T by Alexander Wang's draped jersey skirt with a black top and added Nasty Gal's indigo child blouse for a burst of color. B Brian Atwood's open toe pumps keeps the look clean. And as a firm believer in accessories, pile on layers of pearls and a black garnet ring for the final touch.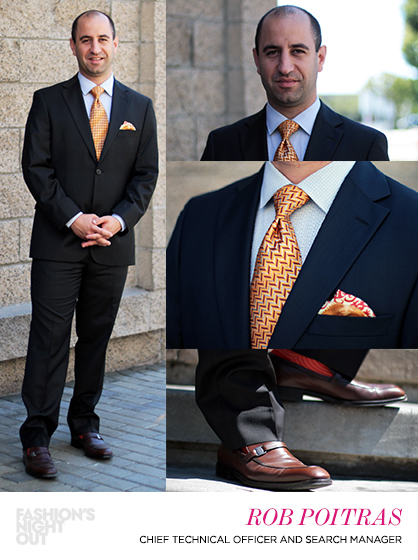 Rob Poitras, Chief Technical Officer & Search Manager
For Fashion's Night Out, I wore my new Hugo Boss suit since we are in transition to Fall. I didn't want the palette to be too dark, so I lightened the look with a white dress shirt detailed with a fine print and incorporated color with a tie and pocket square.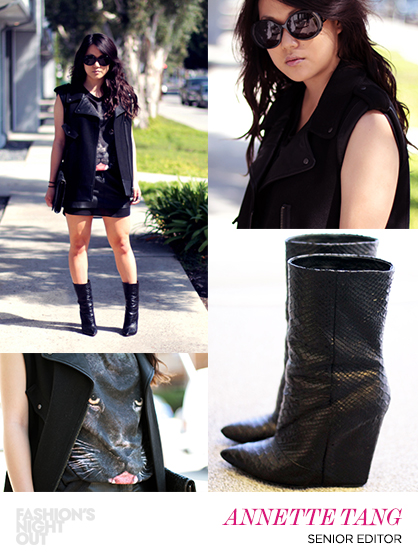 Annette Tang, Senior Editor
For Fall 2012, Givenchy and Balmain nailed it with boxy silhouettes complemented with boots. I interpreted the collections with a leather mini skirt paired with a T-shirt featuring a animal's face. An oversized structured vest adds layering interest and the boxy structure. The look is complete with streamlined pointed toe wedge boots, simple clutch and round House of Harlow Nicole sunglasses.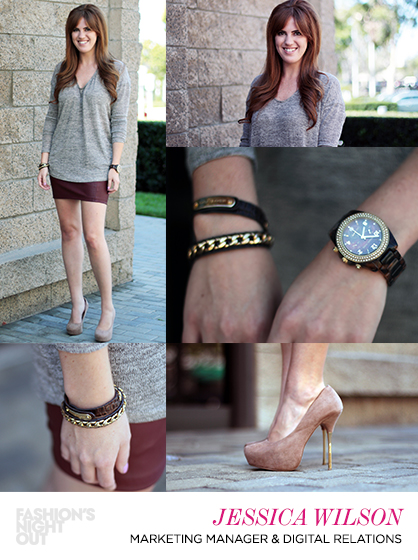 Jessica Wilson, Marketing Manager & Digital Relations
While my everyday look tends to be very casual and simple, I wanted to step it up a notch for Fashion's Night Out while still wearing something that reflected my personal style. I look forward to Fall all Summer so I can start wearing sweaters again! To get in touch with the season, I paired this oversized marled knit sweater with an oxblood skirt, one of my favorite trending colors for Fall! These suede platform pumps are a comfortable choice for running from event to event, but my favorite detail is the metallic stiletto heel. I can't ever get enough Michael Kors jewelry and incorporate his simple and classic pieces into most of my looks. The tortoise watch and double wrap bracelet help tie the outfit together.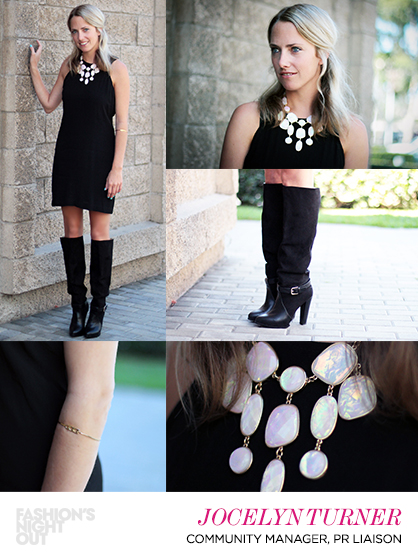 Jocelyn Turner, Community Manager & PR Liaison
Fashion's Night Out embodies the kickoff to Fall fashion, although the weather in Southern California doesn't always reflect the season. Because of this, I wanted to wear something that felt like Fall but was wearable in sunshine. This dress combined with these knee-high boots did just the trick. I'm partial to the high neck, cut shoulders and length of this LBD. The knee-high suede and leather boots dress up the otherwise summery ensemble. The statement necklace adds fun and personality to the black, and the bracelet is the Chevron in gold from Gorjana, one of my favorite local jewelry designers.
Tagged in: what to wear, nasty gal, fall 2012, ladylux, t by alexander wang, fno, hugo boss, annette tang, fashion's night out, what we wore, jessica wilson, rob poitras, elizabeth walher, jocelyn turner,