LUX Travel: Wine Country Culinary Retreats
Imagine yourself learning the finer points of cooking in the heart of wine country while enjoying the scent of grapes and the backdrop of beautiful vineyards. What better way to experience the art of cooking than in the rolling hills of green vineyards. Whether you wine and dine in Sonoma, enjoy a good spa session or delve into making a four-course meal, this ultimate California experience awaits both travelers and cooking aficionados.
Wine & Dine in Sonoma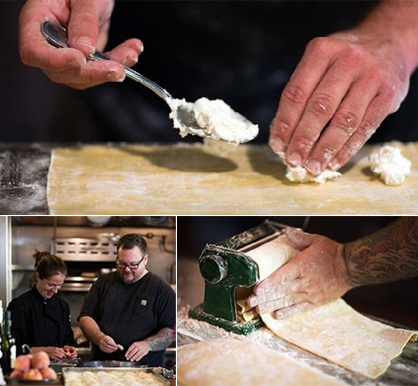 via Access Trips
Travelers can take a culinary journey to Sonoma to experience exclusive cooking classes, private vineyard tours and wine tastings. During this five-day retreat, attendees will flee from the normal tourist itinerary for an intimate cooking and wine adventure while staying in a luxurious resort and spa. Offering access to some of the town's most renowned local restaurants, chefs and vintners, guests will learn to cook with fresh, organic produce and ingredients that change seasonally to showcase the best of California cuisine.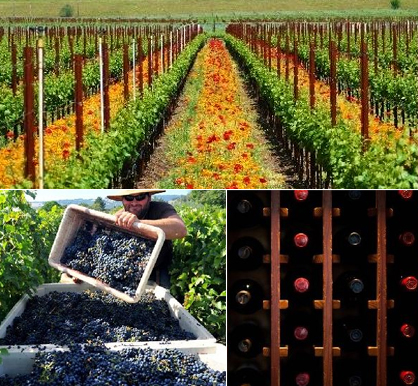 via Access Trips
They will receive once-in-a-lifetime cooking classes taught by expert chefs in addition to handcrafted wine, cheese and chocolate truffle tastings. Cooking aficionados will indulge their palate when they visit Stone Edge farm for a multi-course cooking class surrounded by beautiful gardens, olive groves and rolling vineyards for a lesson in California cooking. Additional activities include a tour of historical Sonoma, an afternoon hike and a trip to the local farmer's market for fresh ingredients.
Cuisine & Spa Retreat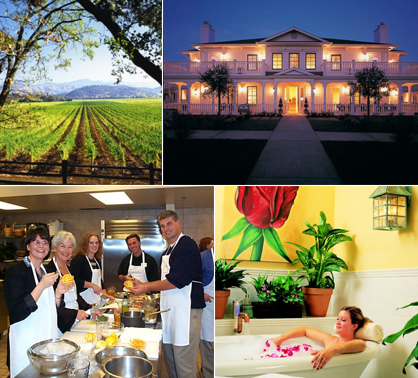 via Gourmet On Tour
Also offered in the heart of wine country is a gourmet five-day cuisine and relaxation retreat. Nestled in the lush valley of Sonoma is a luxurious 64-room hotel and spa centered in the midst of wineries, fine restaurants, shops and art galleries. Once a 19th century estate, the inn has been transformed into a luxe haven with brand new guest rooms and suites featuring designer furnishings and state-of-the-art hydrotherapy bathtubs and rain showers. To continue their luxurious accommodations, guests can visit the spa for facial or massage sessions. Those passionate about the art of cooking and the art of taking a bubble bath will enjoy this retreat immensely. Interactive cooking class themes change daily and include authentic Mediterranean cooking, Mexican dishes, Thai, classic Japanese, Tuscan country cuisine, pastry workshops and easy dinner party dish ideas.
Venture to Napa for a Gourmet Retreat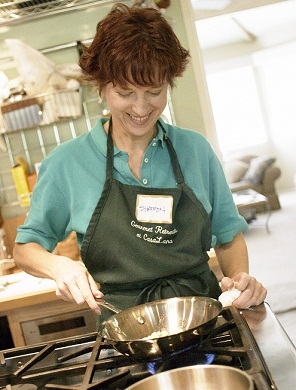 via Gourmet Retreats
Food lovers can bring their appetite for knowledge and fun when they book a personal cooking retreat in the Napa Valley wine country at CasaLana. Combining a casual getaway with formal culinary training and food preparation at a beautiful Spanish-style casita, this retreat is a foodie's dream. Geared towards avid home cooks and cooking aficionados, cuisine lessons include a range of healthy, Mexican and Italian dishes using fresh ingredients from the CasaLana gardens. Ranging from five hours to five entire days, cooking classes can be as informal or in-depth as the guests desire. Of course, all classes and meals are served with red and white wine straight from nearby Calistoga wineries.
Tagged in: lux travel, cooking, luxury travel, wine, culinary, wine country, napa, sonoma, cooking class, culinary retreat,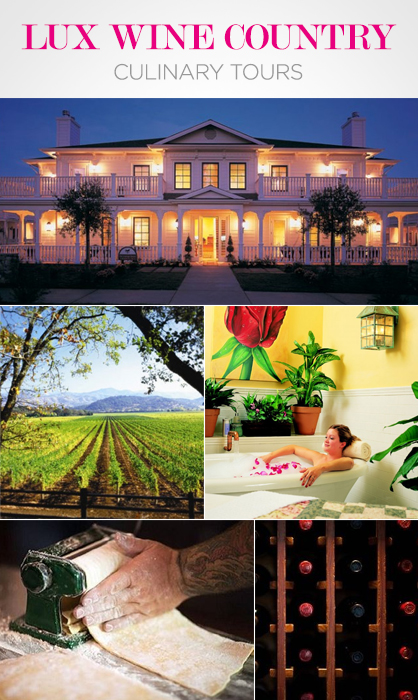 Tagged in: lux travel, cooking, luxury travel, wine, culinary, wine country, napa, sonoma, cooking class, culinary retreat,