WWD fashionably celebrates centennial anniversary!
In celebration of WWD's 100th anniversary, an elite group of 22 designers have been asked to commemorate by creating a charity auction item. Each one-of-a-kind piece is exclusive to the WWD@100 Auction and benefits a range of nonprofits, chosen by the designers, such as Conversation International, Fashion for Relief and AIDS Community Research Initiative of America. Offerings run the gamut, from a Dries Van Noten Embroidered Silk Coat to a Ralph Lauren Navajo Style Sweater Dress or Burberry Trench Coat. Other designers contributing to the cause include Calvin Klein, Chanel, Donna Karan, Prada, Gucci and Lanvin. All 22 picks, including the items featured below, will be available for online bidding until Nov. 18. Click here to put in your bid and make a difference for GOOD.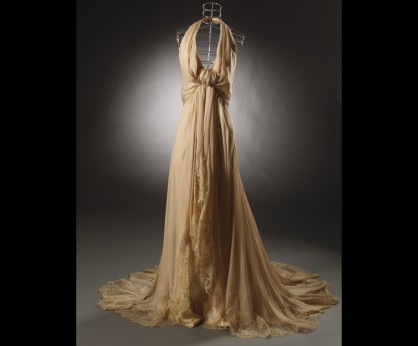 Alberta Ferretti "Dream" Gown
With much draped and twisted lengths of fabric, Alberta Feretti has designed an antique pink halter-neck dress featuring an extensive train and lace trim. Its soft, flowing look will make any gal instantly feel like Cinderella. Proceeds benefit Conservation International.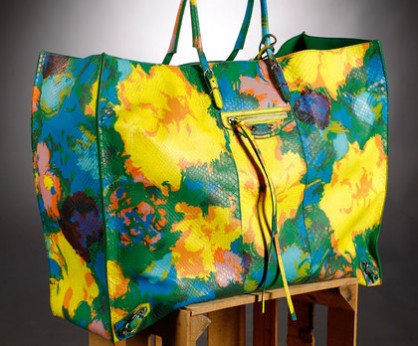 With a catchy, bright floral pattern, this bag is practically guaranteed to attract just the kind of attention a woman wants. Featuring Nicolas Ghesquière of Balenciaga's classic "Papier" bag style, this handpainted python design was inspired by an Edition print created by the label's founder, Cristobal Balenciaga, for his 1964 collection. The proceeds benefit amfAR: The Foundation for AIDS Research.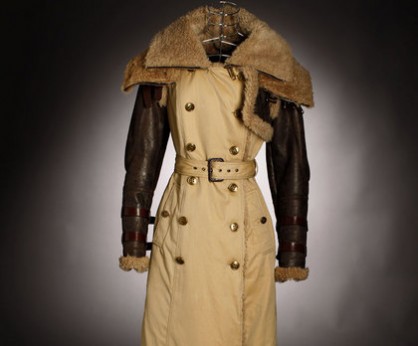 Burberry Trench Coat
An exclusive for WWD, this classic trench boasts hand-spun heritage gabardine from the Burberry mill in England. With a military aviationlike look, the coat is trimmed with aviator shearling and sassy metallic buttons. Get ready to fly away with this timeless piece. The proceeds benefit The Burberry Foundation.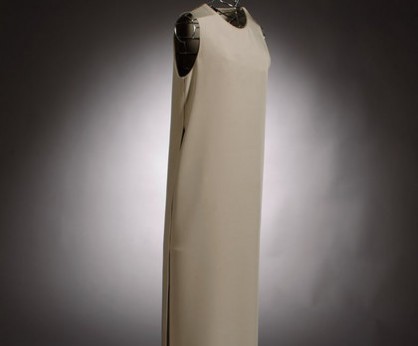 Calvin Klein Collection Shift
In Calvin Klein's signature minimalist tradition, designer Francisco Costa has created a simple yet elegant pale gray silk gown. Its stark, clever design lets the wearer be the main attraction. The proceeds benefit ACRIA: AIDS Community Research Initiative of America.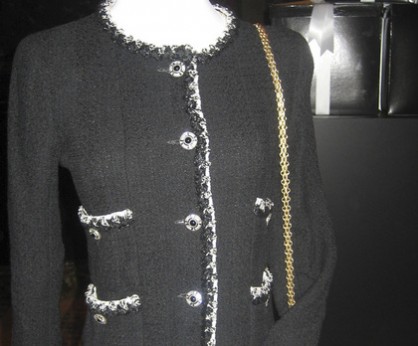 CHANEL Bag, Jacket and Cuffs
Chanel proves once again why it is such a classic. This prized "2.55" bag, named for the month and year it was launched, is classy in quilted black leather with gold accents. Complimented by traditional black and white tweed jacket accentuated with off-white satin and metal enamel cuffs, the ensemble is the perfect way to celebrate WWD's anniversary.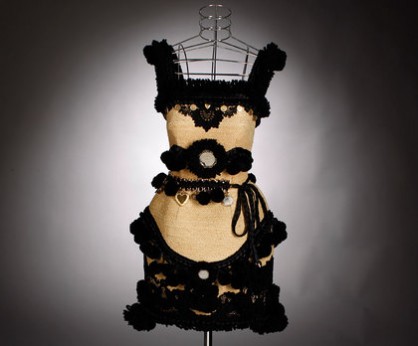 Dolce & Gabbana Cocktail Dress & Shoes
This sexy number will have you sizzling. Domenico Dolce and Stefano Gabbana have created a sensual cocktail gown handmade from – of all things – wicker. With no straps, a few tassels, and tulle and lace accents, this lustrous dress will be sure to turn heads. The proceeds benefit Fashion for Relief.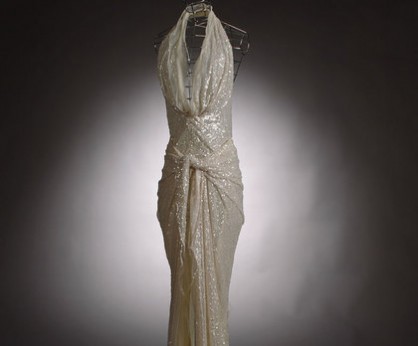 Donna Karan New York Bodysuit and Skirt
This bodysuit piece, in Karan's traditional easy-to-put-on style, is glam with yards of tulle glittering with sequins. The knotted, shimmering look is set off by with a matching wrap-and-tie floor-length skirt. Perfect for that romantic evening. The proceeds benefit Urban Zen Foundation.