Yoyo Yeung keeping it YOUNG
Some designers dream of becoming a designer from a young age, while others slowly build their passion. Falling into the latter group, Yoyo Yeung started her career in merchandising after her schooling in London. Snapped up by fashion brands such as Calvin Klein and Esprit, Yeung spent several years serving on their merchandising boards.
After returning to her hometown in Hong Kong, she not only got married but also partnered with her husband for her next venture. Together they created a clothing production company called Mega-Link, which oversaw production and development for many European fashion houses. It was through working directly with apparel making that Yeung fell in love with design. She began her first job as a designer with French fashion house Faith Connexion, co-designing the line and serving as their North American CEO.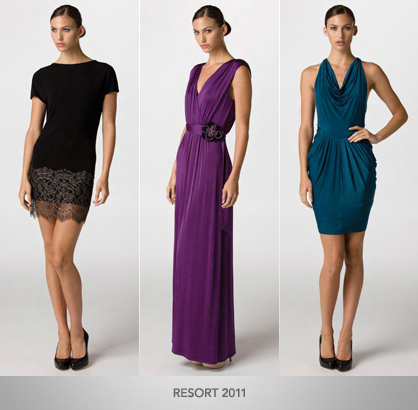 LadyLUX via Young by Yoyo Yeung
In 2010, Yeung took her global business experience and her personal creative side to start her own luxury lifestyle brand, YOUNG. Based in Los Angeles with a showroom on the iconic Melrose Ave, the fashion-forward line aspires to cover all the desires of the career-minded "it" girl – much like Yeung herself.
As always jet-setting and running in and out of meetings herself, the designer wanted to provide career woman with well-crafted dresses, embellished blazers and fitted pants for daytime looks at the office. Her line also offers cozy caftans, leggings and luxury knits for comfortable travel, and flirty cocktail dresses and eveningwear for glamorous nighttime events. She aims for her designs to be chic and confident with a creative twist on seasonal trends while still remaining timeless.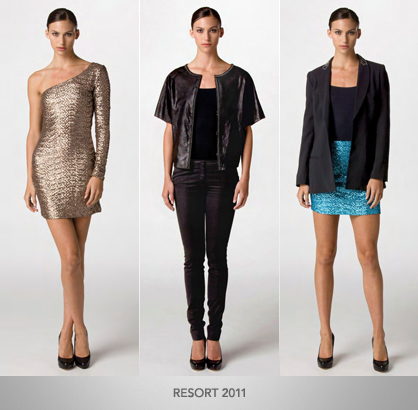 LadyLUX via Young by Yoyo Yeung
For her freshly released Resort 2011 collection, Yeung took her brand to a new level of flawless sophistication. She imagined the collection as suitable for vacationing in St. Barth's or for dancing the night away while ringing in the New Year. Blending casual chic and formal attire, the Resort line draws inspiration from tailored blazers and flowing gowns. Featuring soft draping and luxe embellishments with silk tops and elegant lace, the looks transition well from day to night.
For more information or to purchase the YOUNG collection, please visit www.youngbyyoyoeung.com.

This article was contributed Annette Tang of the Versastyle. You can follow Annette and her fashion adventures on Twitter at @theversastyle.
Tagged in: designer, los angeles, faith connexion, young, yoyo yeung, resort 2011,