Zooming in on photographer Victoria Lara
Anyone can pick up a camera and take some pictures, but that doesn't mean that person can create art like photographer Victoria Lara. For Lara, photography is simply second nature. She's always shooting something: a wedding, a fashion campaign, a leisurely time with friends or even the Queen of Pop Miss Britney Spears. And when she isn't behind the camera, she's itching to be.
Her skill and addiction to photography come as no surprise, considering Lara discovered her enthusiasm for the art while a high school student. Destined to view the world through a lens, Lara began learning by snapping pictures of her sister.
"I made her be my little model because I just really wanted to take some photos! She was probably my toughest model, too, because she always critiqued everything," Lara shared.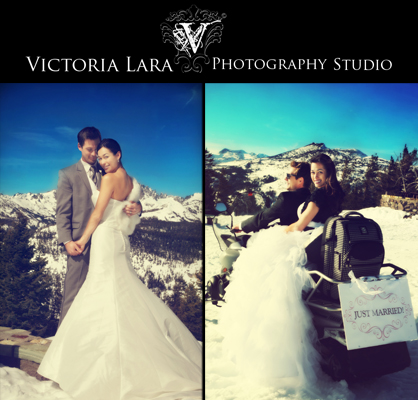 LadyLUX via Victoria Lara Photography
The young photographer craved to learn more about storytelling through photography, so she attended Southern California's Cal State Fullerton University to study photojournalism. But it wasn't until she started interning with other photographers after graduating and went out in the field to shoot events that Lara felt like she truly began to learn.
"Being out there forces you to learn. When I was shooting for a wedding studio, it really taught me how to shoot and that's also when I began to develop my own style," she said.
Lara definitely has her own style – and it's got flair. After years of interning with various photographers, she's taken her personal aesthetic – journalistic with natural posing, a heavy dose of fashion and killer post-processing– and opened her own self-named studio, Victoria Lara Photography. Based in Los Angeles, the studio celebrates an exciting three-year anniversary as Lara extends her portfolio beyond weddings with some star-studded snapping. (Yes, the legendary Britney Spears and the sensational Black Eyed Peas.) But photography was not the initial impetus that caused Lara to work with these celebrities.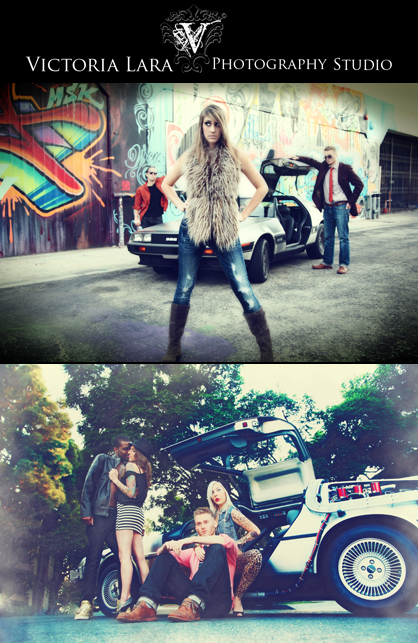 LadyLUX via Victoria Lara Photography
The photographer originally connected with the singer and pop group because of her side freelance job as a graphic designer. She was commission to design customized backstage passes for their separate tours that couldn't be easily knocked off. Spears and the Black Eyed Peas quickly learned that Lara is actually a full-time photographer and turned the graphic design gig into a photography job. Lara lived the ultimate dream: attending concerts with camera in hand to capture stage-side images of the artists performing.
"It was surreal. I got the chance to go Britney's house to work with her, and she asked if I wanted to go on tour and shoot pictures," Lara said. "If I didn't have a business, I would definitely (have gone)."
While shooting concerts are a thrill, Lara is currently most excited about fashion editorials and mixing styling with products to bring to life a story. In a recent buzzworthy project, she took food to an unusually glamorous level with belted romaine leaf lettuce skirts paired with rib-eye bras and dolled-up models indulging in burgers.
LadyLUX via Victoria Lara Photography
A casual glance at her pictures would reveal that Lara's visions don't quite fit in a snug box. The photographer is drawn to drama and contrast, to say the least, but doesn't take all the credit for her work.
"Working with different models, stylists and environments keeps my photography fresh. Collaborating with different energies gives me new ideas," Lara explained.
Even with her impressive portfolio and history, the photographer still strives for higher goals. She has her eye on the prize. Well, prizes. Lara dreams of shooting a billboard campaign on the iconic Hollywood Boulevard and an editorial spread in the progressive V Magazine, and, to step outside of photography, wants to design a camera bag line.
"I have a few ideas already. It will be fashionable, affordable and available to everyone," she disclosed.
The camera bag collection will further expand her already rapidly growing business. Lara's company has added several new people this year, including office and photography assistants that have turned the tables and made her their mentor. Her biggest tip for shooting? Get good equipment and never stop shooting what you love.
For more information or to book an appointment with Victoria Lara, please visit www.victorialaraphotography.com.
This article was contributed Annette Tang of the Versastyle. You can follow Annette and her fashion adventures on Twitter at @theversastyle.
Tagged in: lux exclusives, photographer, britney spears, camera bag, fashion campaigns, victoria lara, the black eyed peas,