10 Patriotic Desserts for The Fourth of July
Besides fireworks, we all look forward to good food on the Fourth! Tempt your taste buds this year with red, white, and blue-hued desserts perfect for all your Independence Day festivities. Whether you're headed to the beach, a barbecue or block party, we've got a sweet treat for you.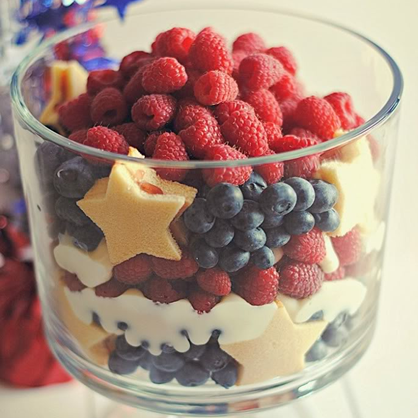 For something sweet and creamy, try a patriotic berry trifle. Filled with antioxidants from raspberries and blueberries, this low-calorie recipe features homemade pudding and stars cut from angel food cake.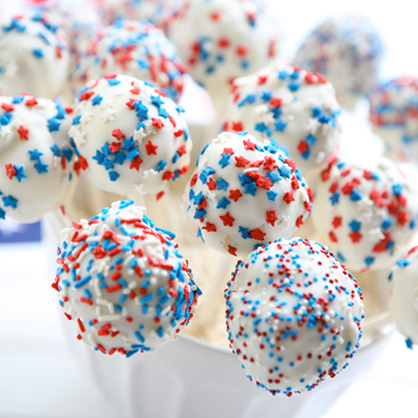 Simple, cute and always a crowd pleaser, red, white and blue cake pops will get everybody in a festive mood. Get creative with these bite-sized desserts using sprinkles and colored frostings.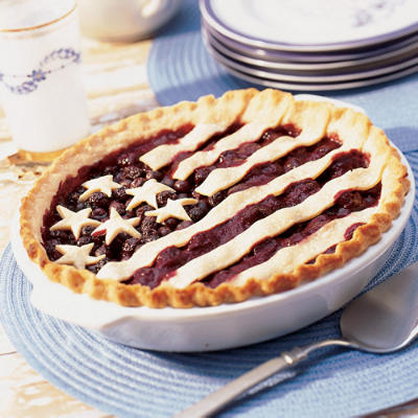 Nothing says Americana like an old-fashioned cherry and blueberry pie. Turn your favorite recipe into a patriotic declaration be topping it with a pastry crust cut into the shape of stars and stripes.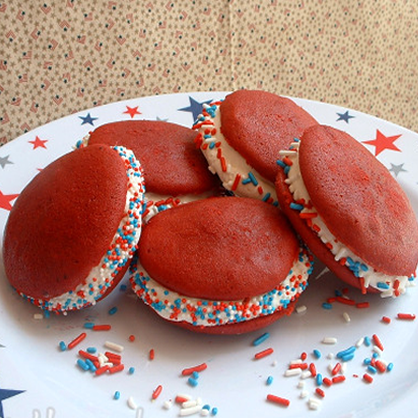 A fun rendition of the cupcake, whoopie pies are the latest trend in bite-sized desserts. Celebrate the Fourth with a red velvet recipe filled with marshmallow fluff.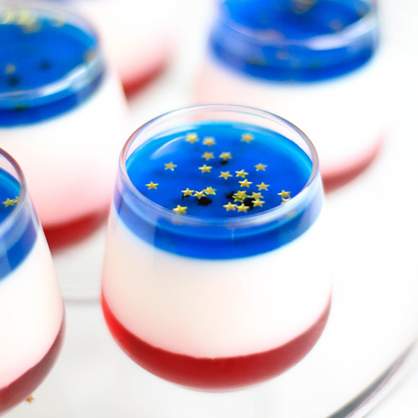 Part dessert, part fruity cocktail, these star-spangled panna cotta shooters are sure to get the party going. Grenadine and Blue Curacao provide festive coloring while edible gold stars add a special touch.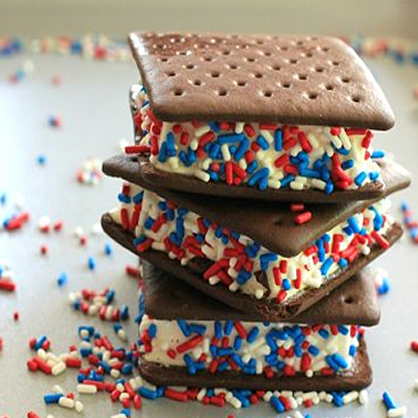 If you need to put something together last minute, grab some ice cream sandwiches and a jar of sprinkles and you're good to go. This patriotic dessert takes less than one minute to prepare!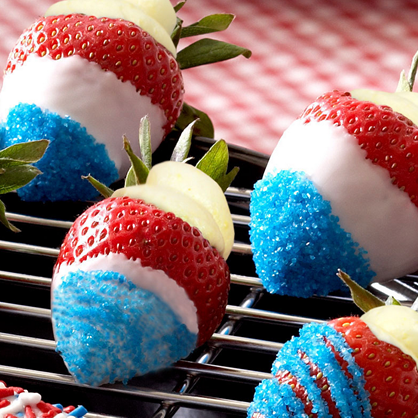 Easy and on the healthier side, impress guests with July Fourth chocolate-covered strawberries. Simply dip in white chocolate and cover the tips in blue sprinkles for an instant treat.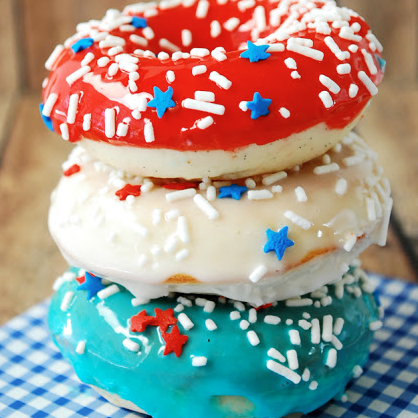 Surprise the family with a festive breakfast by serving up red, white and blue vanilla bean doughnuts. Topped with vanilla glaze and star sprinkles, they pair perfectly with a cup of coffee.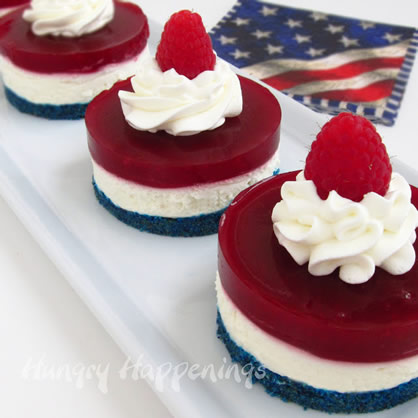 Impress guests with mini patriotic cheesecakes in Independence Day colors. Topped with a homemade raspberry gelatin, this no-bake recipe is sure to be a hit.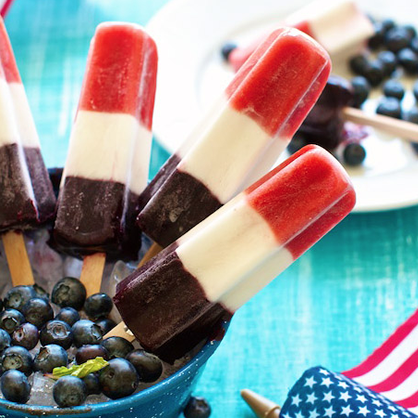 Made from fresh berries with no added sugar, these rocket pops are a healthier version of what you used to get from the ice cream man! Perfect for the Fourth, they can also be served all summer long.
Read more recipes
Tagged in: food, recipes, fourth of july, dessert,