2014 Winter Olympics: Sochi City Guide
We're huge fans of the Olympics and while the winter games tend to not be as popular as the summer ones, we still wind up glued to the TV watching our favorite athletes. The Olympics are in Sochi, Russia this year, and the city not only has a spectacular mountainside but is also set against the Black Sea for a truly scenic view. If you're one of the lucky jetsetters traveling to Sochi for the games, here's a breakdown of where you should eat, stay and see.
Stay: Grand Hotel Polyana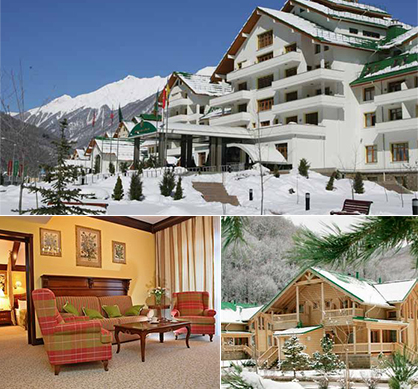 Recently undergoing a renovation for the 2014 games, the Grand Hotel is the ideal luxury hotel. If you wish to be a close spectator, we'd recommend staying here due to its proximity to the mountain where some of the games are being held. It features the amenities of a classic luxury hotel, including a heated outdoor pool, spas and tennis courts. The hotel has plenty to offer visitors. In addition to the suites offered in the main building, guests can also choose to stay in their own woodside cabins.
Eat: La Terrezza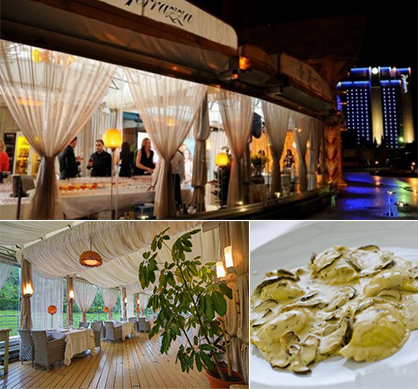 If you're looking for a nice restaurant, look no further than La Terrezza. The luxury restaurant serves premiere Italian food with many of the best dishes being pasta and thin crust pizza. It's no surprise the restaurant offers tasty seafood dishes, too, with the city being set against the Black Sea. The ambiance will really make the most out of your meal at La Terrezza, as it is located in a prestigious building with an outdoor patio and cozy wicker furniture.
Drink: Bar London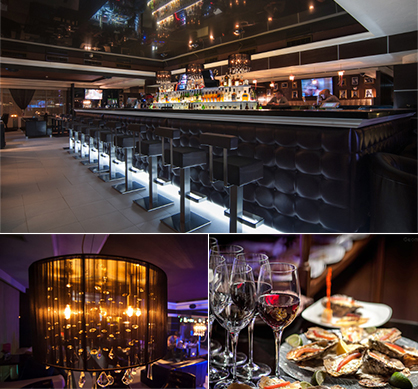 After dinner, head over to the Bar London for a gin and tonic. You can find whatever you want at this bar, whether you're looking for a serious party or a mellow lounge. If you're in the party state of mind, karaoke and live music are options at this bar. While many frequent Bar London for the music and dance floor, you can also relax with a drink in the hip interior of the bar. No need to worry about a closing time with Bar London, because it's open 24 hours a day. We're sure you'll find some time to spare to visit.
See: Dagomys Tea Plantation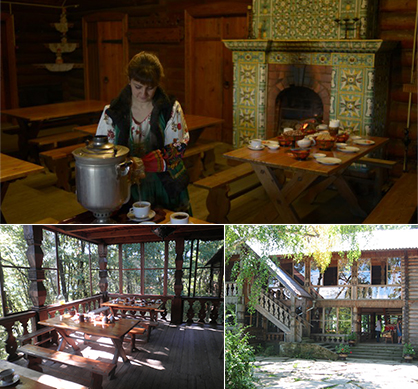 The Dagomys Tea Plantation is a must to visit if you're a tea drinker and if not, try it for the environment and sample some tasty teas. Many may not be aware that Sochi is known for its tea making, so it would be a treat to try something made specifically from the region. After all, wine drinkers go to Napa for wine. This fun activity is filled with Russian traditions, history, folksongs and complete with a tea party. Extra points go to the plantations for all the amazing views.
Read more travel
Tagged in: travel, winter, 2014 winter olympics, sochi,