LUX Travel: 4 Favorite Beachfront Resorts
A summer vacation is never complete without a stay by the beach. Going to the beach is a treat in itself, so why not just stay directly on it? Beautiful beachfront resorts are calling you this summer with their soft white sands, sparkling waters, swaying palm trees and luxury amenities. LadyLUX shares with resort newbies the top four beachfront resorts that summer travelers continue to call their favorites. Guests just can't seem to get enough of these resorts in places like Santa Barbara, Maui and Bali and you won't either!
Mandarin Oriental, Miami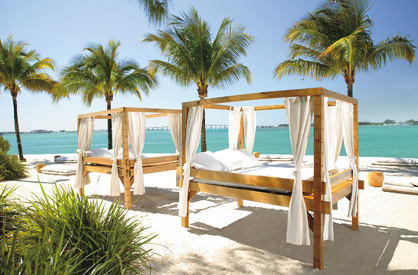 With all the advantages of a perfect waterfront resort, the Mandarin Oriental Miami will offer guests a sensational beachfront resort experience infusing Asian serenity with Miami's exhiliration. The resort is complete with a private manmade beach, marble baths that open to wide balconies, pristine views of Miami's downtown skyline and an Asian-inspired spa. Guests literally lounge on the beach all day in a personal cabana situated right on the sand, which is what make the resort so memorable and considered a favorite.
Fairmont Kea Lani, Maui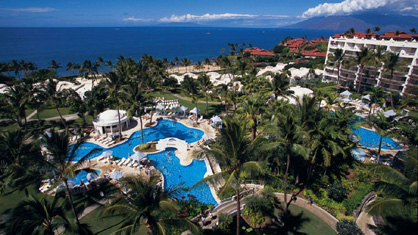 As Hawaii's only all-suite and villa oceanfront resort, the Fairmont Kea Lani in on the island of Maui is a 22-acre location of pure tropical Hawaiian landscape. Guests can't get enough of their two-story villas, plunge pools or the full-service Spa Kea Lani. The best experience of the resort is certainly walking along the beautiful paths that lead right onto the sandy beaches of sunny Wailea.
Four Seasons Resort, The Biltmore, Santa Barbara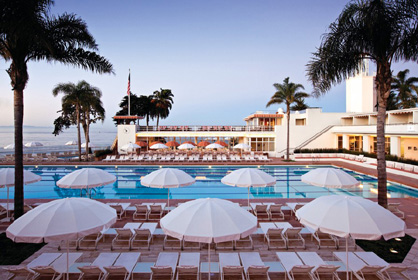 Santa Barbara, Calif. makes for a beautiful setting of a beachfront resort. The Biltmore Four Seasons Resort is set right on the beaches of the quaint town and is known for maintaining sunny skies and pleasant year-round climate. What sets this resort apart from others and makes it a favorite is the personalized guest activities such as surfing lessons, local winery tours, poolside dining and its long list of celebrity guests.
Castaways Resort and Spa, Australia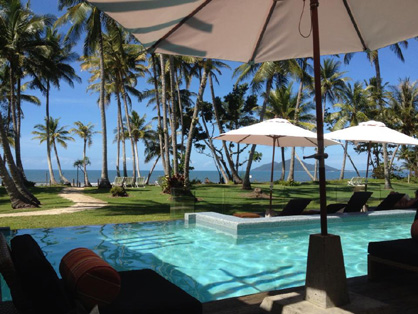 The Australian beaches offer travelers a favorite beach resort with full-service luxury amenities they will always remember from down under. At the Castaways Resort & Spa in Mission Beach, guests love to experience the tropical nature of the resort's surrounding areas of the wondrous Great Barrier Reef and the Wet Tropics Rainforest. Guests look forward to returning to the hidden rainforest swimming area perfect for couples and families looking for an adventure.
Read more LUX Travel
Tagged in: guides, lux travel, luxury travel, hawaii, resorts, beachfront, santa barbara,