LUX Travel: 4 Most Beautiful Beaches
Make this summer the best you've ever had! For those travelers looking for something a bit more luxurious than an average day at the beach, they might be interested in jetting off to an exotic location with smooth sands and clear blue waters. Summer calls for the most special and gorgeous beaches that exist in the world. Spend your summer vacation in style when you travel to one of these heavenly and most picturesque beaches in the world! Choose one or try all four, but you won't find anything more luxurious and beautiful than the beaches of Cancun, the Soloman Islands, the Dominican Republic and Waikiki Beach!
Cancun, Mexico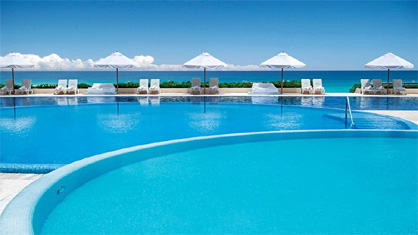 Travelers can combine their traditional summer getaway with a Mexican fiesta on the beaches of Cancun, Mexico. What sets Cancun apart from other beaches are the spectacular all-inclusive beachfront resorts. Apart from the grand resorts, guests can expect to find themselves surrounded by endless beautiful beaches. A top resort that visitors cannot skip out is the Live Aqua Cancun. Guests won't be able to get enough of this all-inclusive resort's crisp interior and surrounding the lush tropical landscapes.
Dominican Republic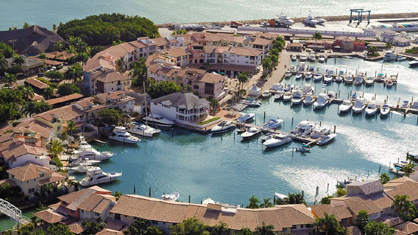 The Dominican Republic will delight those visitors looking for a pristine beach haven. Home to 900 miles of white sandy beaches, these Caribbean coastlines offer both glamorous and quaint landscapes. Guests desiring a high-luxe resort offering the best of the best on the beaches of the Dominican certainly want to stay at Casa de Campo. Hidden amongst limestone cliffs, this Caribbean Sea resort features top-notch amenities, beachfront cabanas and the best of beaches.
Waikiki Beach, Hawaii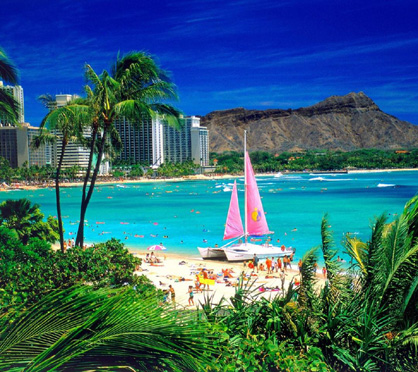 Iconic for its breezy palm trees, relaxing warm waters, surfers and Hawaiian dancers, Waikiki Beach cannot be left off of a beach-lover's list. Those visiting the Hawaiian Islands wanting to experience a genuine feel of the most famous and tourist-driven beach of them all must stay at the Moana Surfrider, A Westin Resort and Spa. Since 1901, this hotel has been blending modern luxury, historic grandeur, natural splendor, tropical waters and surfing all set directly on the most beautiful stretch of beach in all of Hawaii.
Soloman Islands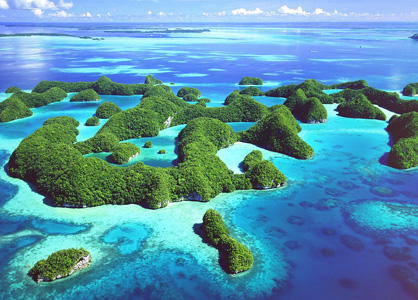 Travelers won't ever want to stop strolling on the white sands and swimming in the sparkling waters of the Soloman Islands. This dreamy location is great for couples wanting a romantic date of nighttime swims underneath the moonlight or evening strolls along the sand while watching the sunset. Those looking for a truly far-off getaway can stay at the Uepi Island Resort. Considered the most remote but the most elegant of the Soloman Islands, this resort is a relaxed and intimate oasis offering the exclusive chance to experience the natural wonder, culture and the oceanic life of the barrier reefs located right in the waters.
Read more LUX Travel
Tagged in: guides, lux travel, luxury travel, hawaii, mexico, beaches, beautiful beaches,