LUX Travel: 5 Luxury Travel Transformations
The days of unsophisticated traveling are long gone! The world of luxe travel is stepping up its game with newer and more lavish amenities that are grabbing travelers' attention and making traveling more enjoyable. LadyLUX shares five new ways that luxury travel is transforming for the better with airport hotels and spas, luxe onboard amenities and better resort experiences. These five new trends are so desirable; they might make travelers want to spend a few more bucks during their next getaway!
Airport Hotels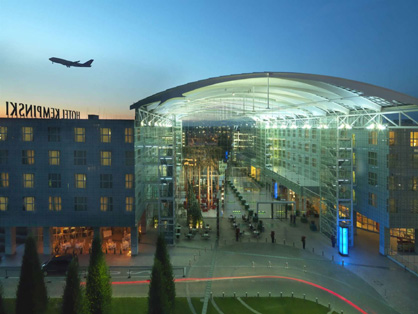 Some international airports are making a name for themselves because of their newest additions. Airports like The Regal Airport Hotel in Hong Kong and the Kempinksi Hotel at the Munich, Germany Airport are now offering their own hotel inside or directly next to the grounds to make traveling as convenient and relaxing as possible. Travelers can walk off of their plane and almost directly into their home away from home.
Airport Spas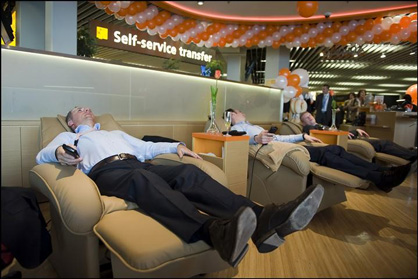 Travelers now have an entirely new way to relax before, in-between or after flights to experience some much-needed indulgence. Airport spas like XpresSpa at the John F. Kennedy International Airport and Timeless Spa at Dubai International Airport flaunt full-service spa treatments with massages, manicuring and beauty styling.
Luxe Onboard Amenities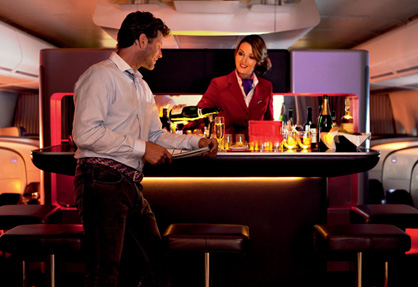 Nowadays, long hour flights are getting more manageable with new features like in-flight showers and wet bars. Travelers can now indulge during their long flight with an invigorating shower at 43,000 feet. Emirates Airlines offer an onboard shower spa experience for its first-class passengers complete with signature spa sets and products. Cocktails are no longer poured from tiny alcoholic bottles. The Emirates Airbus and Virgin Atlantic offer futuristic-looking bars that help passengers enjoy their ride a little bit more.
Luxury Luggage Delivery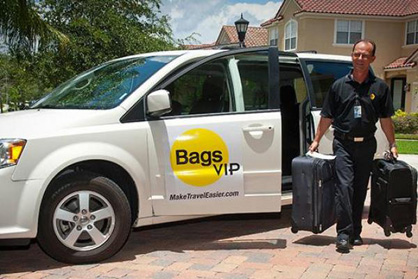 Those passengers flying on United Airlines no longer have to lug their suitcases along with them while traveling. They can now indulge in a door-to-door luggage delivery service like BagsVIP. For a price, travelers can bypass the luggage carousel, head straight to their hotel and find their bags waiting for them.
Experience Over Upgrade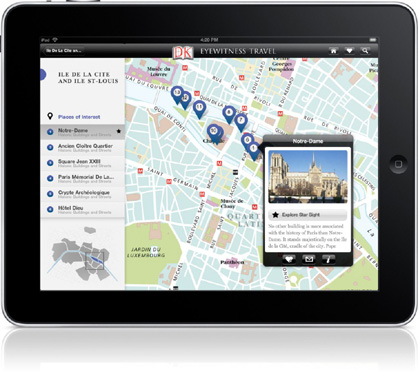 Hotel guests aren't being picky about upgrades anymore. They're looking for a better overall experience that will make their stay easier, more enjoyable and memorable instead of fancier amenities. Experiences are heightened with simple, yet helpful services like 24-hour concierge service those services like Starwood Hotels' Road Warrior concierge service allowing guests to check in and out at any time of the day. Guests can also indulge in more tech amenities like hotel and city apps that help guests during their stay and site seeing time.
Read more LUX Travel
Tagged in: guides, lux travel, luxury travel, airport hotel, airport spas, luxe travel changes,