Best Ski Resorts for 2014
The holidays maybe over, but winter is just beginning. If you need a holiday detox, why not go on a winter getaway? January is usually the time for snow, so join the winter fun with a trip to a ski resort. Here are six ski resorts from around the county that we think would be the perfect location for a trip.
California: Alpine Meadows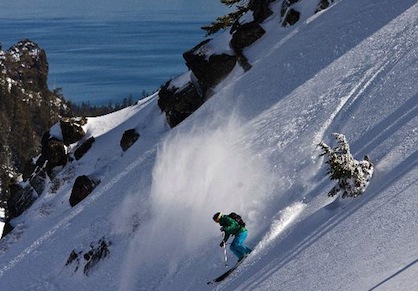 Californians have their options of mountains to visit in winter. While there are options, Alpine Meadows, in Northern California's Lake Tahoe region, seems like the premiere choice. With its recent connection with Squaw Valley, the resort has more to offer than ever with more than 6,000 acres of terrain. Visit this mountain for its breathtaking views of Lake Tahoe, stellar dining options and family fun events. Head to the ice bar for some after-skiing drinks and wander over to the hot tubs to warm up.
Colorado: Telluride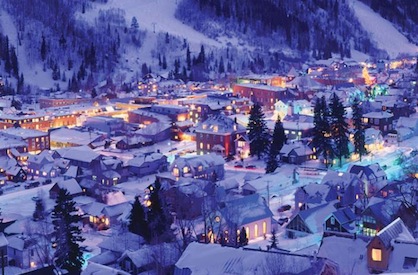 This is another state that offers plenty of ski resorts to choose from. But most doesn't offer what Telluride does: uncrowded slopes. If you're looking for a resort that makes you feel like you're on your own private ski slope, you might want to visit this resort. Offering plenty of trails for skiers of all levels, the resort also caters to non-skiers. Non-skiers will have their choices of shops or spas, and if they're looking for some fun in the snow, check out the resort's eco adventure with a snowshoe tour or snowbike cruise.
Utah: Park City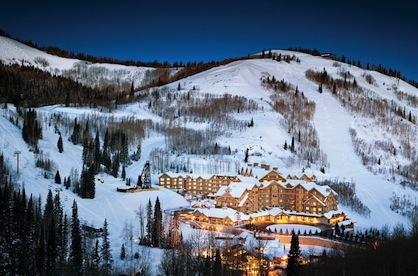 Visitors of this resort will have plenty to do at this Utah gem. Not only offering plenty to do for skiers and snowboarders alike, many other activities are offered on the mountain. Take the kids for a ride on the alpine coaster and take in the stunning views, or experience the zip line. If you're traveling without the kiddos, get romantic with a sleigh ride on the mountain where you'll be dropped off for a gourmet meal.
Vermont: Jay Peak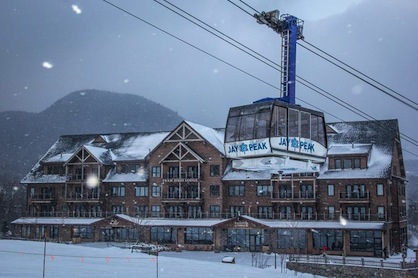 With over 70 trails, slopes and glades, this resort will be paradise for a snow sports enthusiast. While you're enjoying time away from the slopes, head over to the Taiga spa for a massage to relieve those sore muscles. If the mountain is calling you again, mix it up with a snowshoe tour or horse-drawn carriage ride. Oh did we mention the resort's water park? Spend your time here surfing, or taking a soak in the outdoor hot tub, or relaxing in the lazy river.
Montana: Big Sky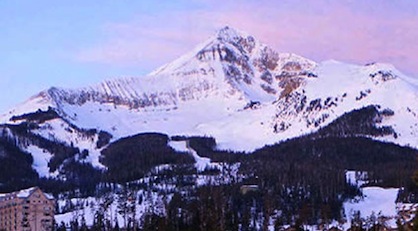 Enjoy playing on 5,000 acres of mountain at Montana's Big Sky resort. This quaint resort town offers what larger mountains do, but without the crowds. Surrounded by Gallatin National Forest and the Spanish Peak, there'll be plenty to do while at the resort. If you're a history buff, check out Karst's Camp, which is a ghost town that dates back to the early 1900s.
Pennsylvania: Seven Springs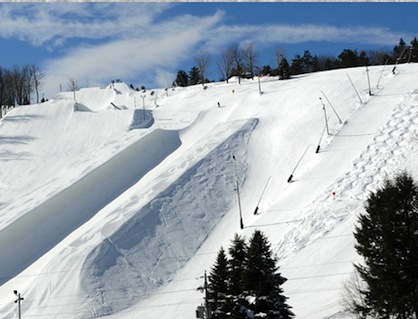 Another great ski resort for East Coasters, Seven Springs in Pennsylvania offers seven terrain parks for guest to enjoy. With much to do, this park offers one unique activity: sporting clays. The only resort on this list that offers this, we're sure guests must really enjoying this sport that includes shotguns and clay discs. Guest can also snowtube, or go on a snowcat or snowmobile ride.
Read more Travel
Tagged in: travel, vacation, resort, big sky, alpine meadows, ski, park city, telluride,