Creative Ways to Find a New Job Fast
Use social media to find your next gig
The economy has rebounded and job hunting is on the radar of many people reassessing their work lives.

It's a different environment than in the past for finding a job, with social media playing a huge role, and video resumes a burgeoning new trend. Our career experts share their tips on how you can use your internet savvy to find your next job.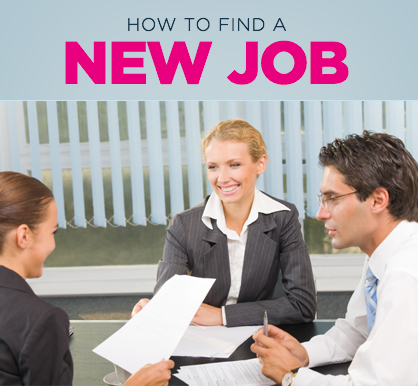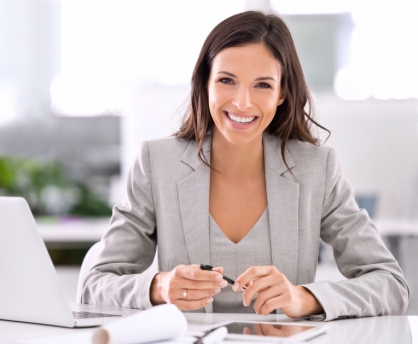 Be solution-oriented
Despite the improving economy, there are fewer mid-level positions available, according to Roy Cohen, career coach and author of The Wall Street Professional's Survival Guide.
Here are Cohen's job-search suggestions:
Job seekers need to be bolder and more energetic in this very challenging market. They need to show that they are willing to go above and beyond and that they will work hard, tirelessly and take initiative to get the job done. Recognize that a job search is like running a marathon. It takes patience, pacing, and recognizing that we all face a wall at some point in this process.

Interviews must be flawless. Nothing less is accepted or tolerated in a market where there are many more candidates than positions and companies still need to be sold on adding headcount.

Job seekers also need to be solutions oriented. It is not enough to say "Here I am." The emphasis now is on "Here is what I can do for you."

Resumes are more informational and accomplishment driven versus the tired story-telling format. There is less tolerance for wordy resumes that burden the reader.

There is less urgency in making hiring decisions and candidate ultimatums carry absolutely no weight in this market. Companies don't necessarily care that you may be interviewing elsewhere. It is only a competing offer that will get their attention.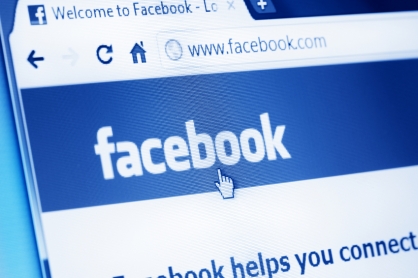 The role of social media
Cohen said that Facebook is great for expanding your network and for promoting a message that supports job search. "By telling your community of family, friends and acquaintances about your status and activities related to job search it offers a forum to ask for help and support. It is also an interesting merger of personal and professional which appeals to younger generations," he said.

"Twitter is increasingly being used as a tool to advertise opportunities. By providing a link, say to a job posting or to information about a company, it speaks to people in job search with short attention span," he said.

And don't forget about LinkedIn. This useful site is ideal for networking and for job postings. Since more than 100 million people are on LinkedIn, in virtually every functional role and at every level in the organizational food chain, it is an amazing resource for women who are returning to work, younger adults, and recent college graduates, he said.
Job search boards
Indeed.com and other job search aggregator sites collect thousands of job postings from an equal number of job posting boards (some that you would need to pay a fee to join if you accessed the sites directly). Although these sites offer an enormous number of job postings and search engines used to refine the results - a good thing - you will still need to sort through the good leads from the many that are not relevant, Cohen said.

"Special interest job posting sites such as Idealist and MediaBistro are terrific when you have a clear and very specific target. For example, if your target is not-for-profit or foundations, then Idealist is a great site to identify opportunities and to share information. The same for job seekers in the media and entertainment industry who use MediaBistro for job postings, industry information, social networking events, and educational resources," Cohen said.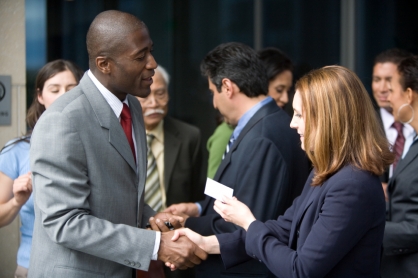 Reconnect and network
Jill Jacinto, associate director for career site WORKS and a millennial career expert for AOL Jobs, shared her best tips:
Make time to reconnect - You've spent time growing your network but when was the last time you reconnected? Don't accept and forget. Your LinkedIn network is as valuable as the relationships you create and sustain. By all means connect with someone you met at an event or even yoga class. Always give them a reference to remember who you are. You want to take these first-level connections and build them into more robust relationships where you can help them and they can help you. For example, "Hi, I'm Sarah we met at the engineering conference in Dayton. We chatted about our businesses and you gave me that great recommendation of a developer." Make a point to message everyone in your network once a year. It's a great way to catch up, keep the conversation going and stay on their minds.
Get a stamp of approval - We often trust our friends when they are setting us up on a date, our doctors on what vitamins to take and our local bartender on what new special drink to try. A recommendation always helps set you apart. Ask clients, co-workers and former bosses to pen one for your LinkedIn profile. Ask them to highlight a particular skill, such as event planning or your social media skills. Consider asking for a recommendation while you're in the midst of a project working your tail off. That's when your hard work is top of mind and they're more motivated to do it. That recommendation will live on your LinkedIn profile and act as evidence to your amazing work.

Check on the competition - We all know that job hunting can get discouraging. If you're not seeing results it might be time to give your profile a bit of makeover. Have you tried checking out your competition? It doesn't hurt to see how other people in your industry are presenting themselves. On LinkedIn, use the Advanced People Search feature to see "what other people in your industry are listing as skills and specialties." Research the buzzwords in your field and insert them into your profile. Many recruiters use software to sort for these types of words or phrases.