DIY: 10 Pumpkin Decorating Ideas
Halloween is just around the corner and we're getting creative with everyone's favorite holiday activity – decorating pumpkins! Put the knives away, these 10 ideas require no carving! With a little lace, sequins and glitter, you can have the fanciest pumpkins on the block, so read on and let's get started.
Rhinestone Spider Web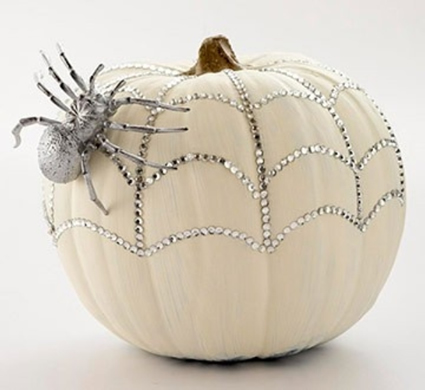 Go for a little glam by decorating a rhinestone pumpkin. Try a creative design or a festive spider web to suit the occasion. A silver spider crawling up the side adds the finishing touch.
Chalkboard Pumpkin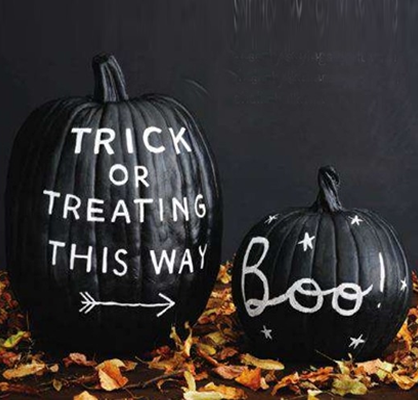 It seems chalkboard paint is used everywhere these days so why not make a chalkboard pumpkin? Write Halloween inspired sayings, draw a picture or try a Halloween countdown by changing the number each day.
Glitz & Glitter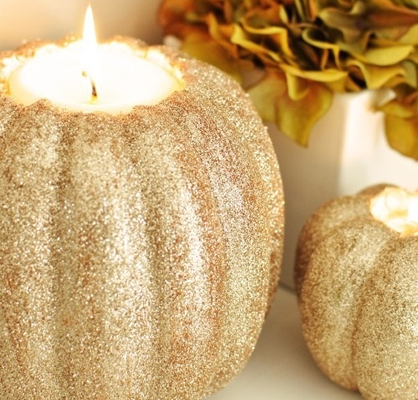 The past couple years it's been all about glitter pumpkins and we're loving this sparkly way to dress them up for the season. Drill out the stem and add a candle for a festive touch. This can be done in large or small pumpkins and serve as a great centerpiece.
Crayon Drip Pumpkin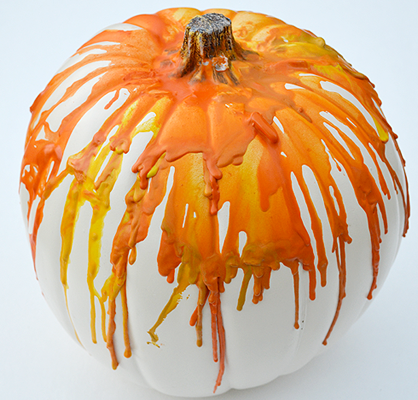 Get super creative this year with a candy corn inspired crayon drip pumpkin. Simply glue yellow and orange hued crayons around the stem of the pumpkin and use a blow dryer to slowly melt the crayons. Brilliant!
Painted Ghost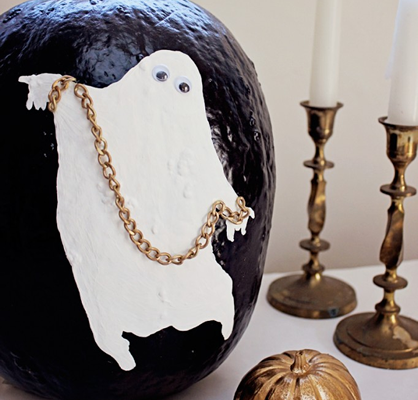 Bust out the paints and try your hand at a ghost painted pumpkin this year. You don't need to be a professional to complete this simple design. Finish with a pair of googly eyes and a chain.
Lovely Lace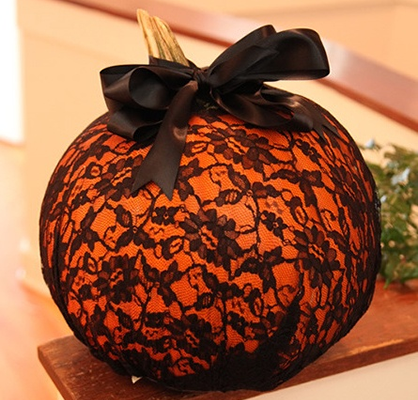 Dress a white or orange pumpkin in delicate black lace for a festive and fancy Halloween decoration. Use lace found at a craft store or even lace tights or hose. This simple design takes only a few minutes!
Mod Podge Pumpkin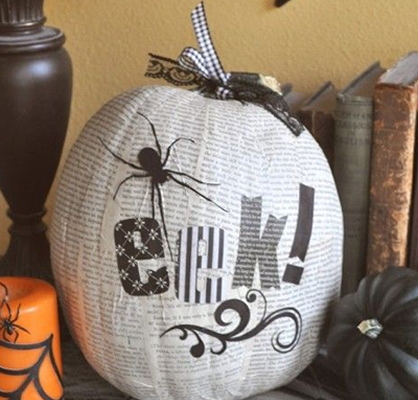 With a little mod podge, a brush and some scraps, you can turn your pumpkin into virtually anything! Do a little Pinterest stalking for some crafty ideas and get gluing.
Thumbtack Pumpkin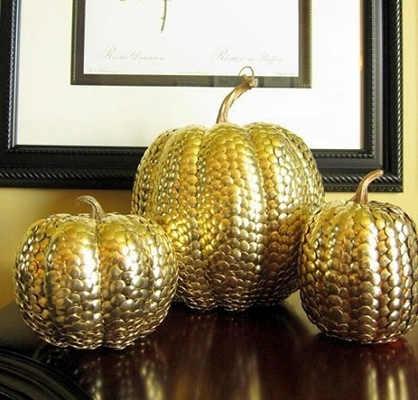 Who knew these little suckers could be used to decorate a pumpkin? Whether you opt for silver or gold, you can create any design you want using thumbtacks. Cover the entire pumpkin for an allover metallic effect.
Sequin Swirls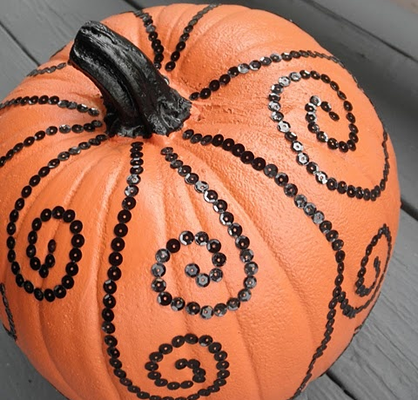 Create a pretty blinged out pumpkin by using sequins in a swirl pattern going in all different directions. Go for standard black sequins on an orange pumpkin or opt for gold sequins on white for a classic look.
Monogram Pumpkin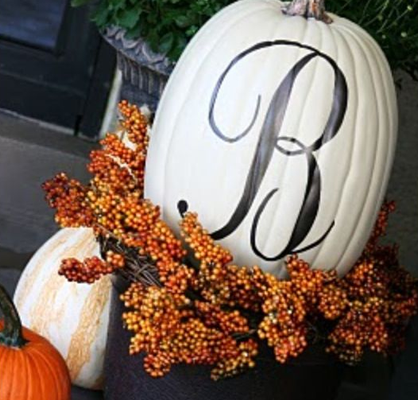 Display your initials proudly with a monogram pumpkin. Perfect as a front porch greeting, try doing this freehand or buy a stencil at a craft store for letter perfection.
Read more Halloween 2013
Tagged in: diy, halloween, crafts, pumpkins,