11 Gourmet Grilled Cheese Recipes
There's nothing like a grilled cheese sandwich when you're in need of a little comfort food. You can't go wrong with a simple classic, but we've got 11 gourmet recipes that take this sandwich to the next level. Featuring a loaded baked potato and French onion soup version, there is sure to be something to tempt your taste buds.
Caprese Grilled Cheese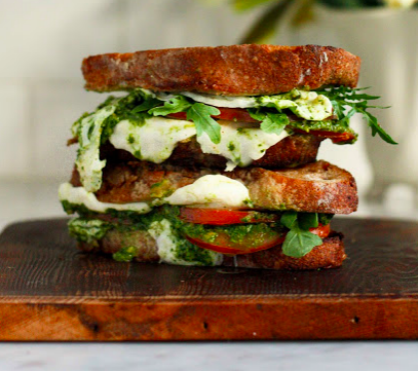 Light, fresh, and bursting with flavor, this caprese grilled cheese features an arugula pesto sauce. Use a rustic sourdough bread on this Italian appetizer turned sandwich.
Loaded Baked Potato Grilled Cheese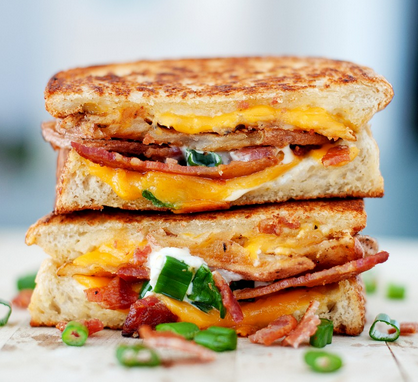 A crafty creation from BS' in the Kitchen, this loaded baked potato grilled cheese is filled to the brim with all your favorite toppings. Sour cream, chives and bacon add flavor to this potato based sandwich.
Turkey and Cranberry Grilled Cheese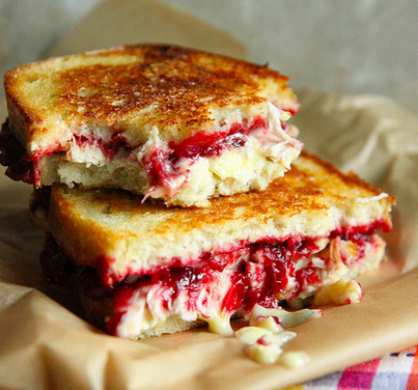 For a seasonal take, try a delicious turkey and cranberry grilled cheese. Mixed with creamy, melted brie, this is the perfect way to use your holiday leftovers.
Loaded Nacho Grilled Cheese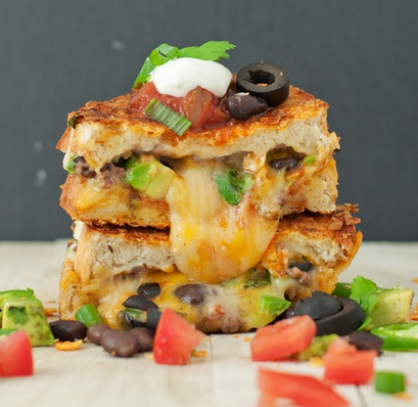 Game day just got a little more exciting with loaded nacho grilled cheese sandwiches. Stuffed with all the essentials, the boys will be coming back for more of these.
Roasted Red Pepper Grilled Cheese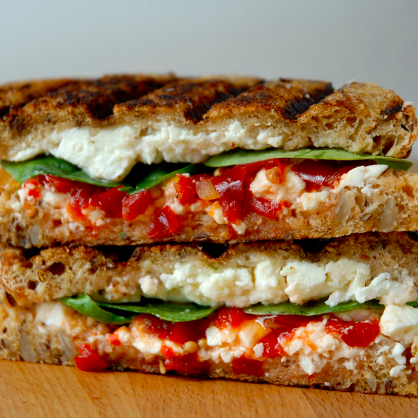 Feta fans, this roasted red pepper grilled cheese is for you. Filled with spinach, red pepper relish and crumbly feta, complete this recipe with a seven grain bread.
Jalapeno Popper Grilled Cheese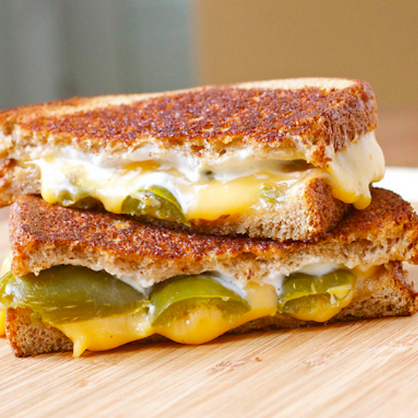 Another appetizer turned sandwich, kick things up a notch with a jalapeno popper grilled cheese. Filled with American and cream cheese, mini versions of this are perfect for a party.
Avocado and Bacon Grilled Cheese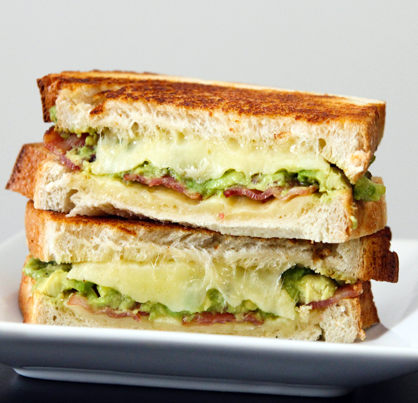 Make your grilled cheese a little more adult like, by adding avocado and bacon. Add your choice of cheese and thick sourdough bread, and you've got a delicious new guilty pleasure.
Strawberry and Grilled Goat Cheese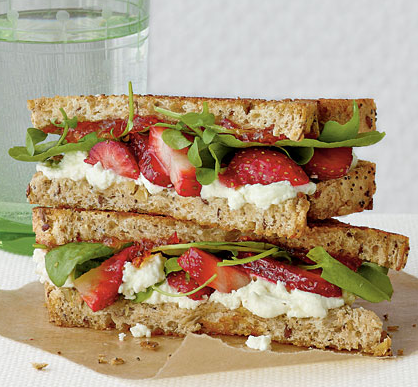 Lighten up your sandwich with this recipe featuring strawberries, arugula and goat cheese. This sweet take on the grilled cheese is the perfect option for a summer picnic.
Pepperoni Pizza Grilled Cheese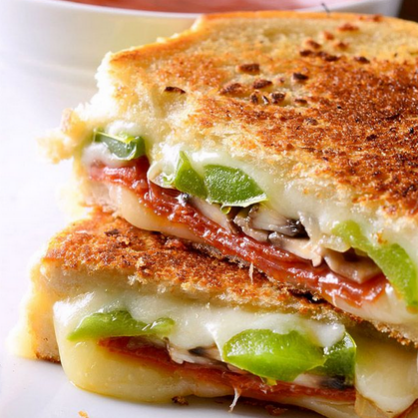 Combine two of your favorite comfort foods with this recipe for pepperoni pizza grilled cheese. Featuring mozzarella, sauteed bell peppers and onions, we suggest serving with a side of marinara.
French Onion Soup Grilled Cheese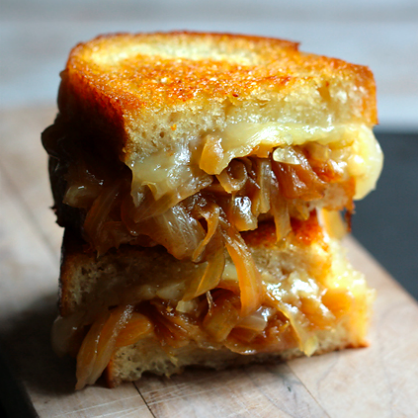 Turn a bistro classic into a hearty sandwich with this recipe for French onion soup grilled cheese. Featuring wine-braised onions and sweet gruyere, complete this delight with a French baguette.
Tex-Mex Grilled Cheese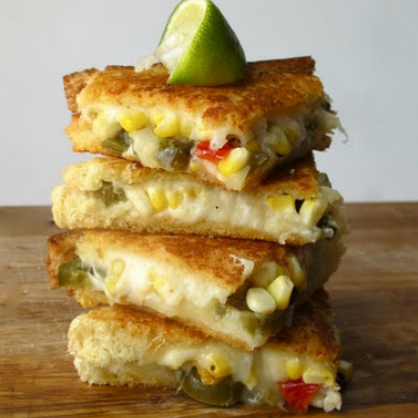 Try a southern twist on the classic with a Tex-Mex grilled cheese sandwich. Smothered with chile butter, jalapenos, corn and manchego cheese, thick Texas toast is the superstar of this recipe.
See More Recipes
Tagged in: food, recipes, kitchen, cooking, dinner,