LUX Travel: 5 Cozy Cabin Chalets
'Tis the season for a white Christmas snuggled up next to the fire with our loved ones. This year, make your dreams a reality and bunk up at one of these luxury cabins with one of the best amenities yet - a snowy mountain backdrop. From indoor steam rooms, to dining slope-side, give yourself the gift of luxury with a holiday well spent.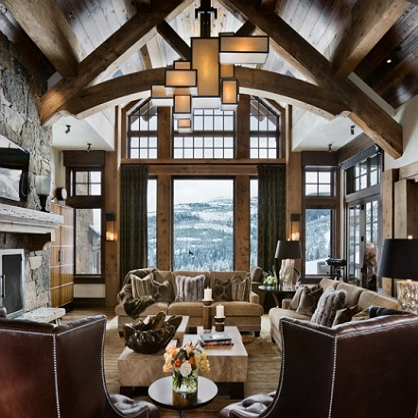 Our first destination is in the heart of mid-west America. Big Sky Country in Montana is world renowned for its ski resorts, but we felt taking a personal approach with cabin lodging would be a cozier experience. Sprawl out across the over-sized sectional sofa in one of the sky cabins and relax in front of a crackling fire under a starry glass ceiling.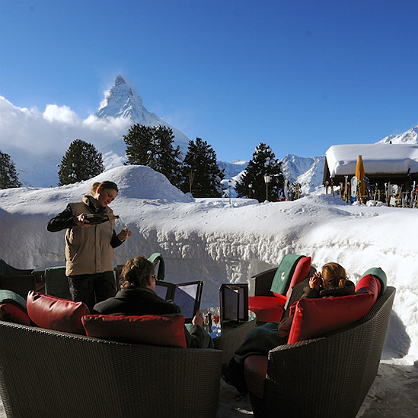 The next humble cabin abode we are LUXing over is Riffelalp of Switzerland. Widely known for its famous Klein Matternhorn peak, this destination will certainly leave you in awe. With an abundance of sunshine and snowflakes, you will feel right at home shacking up in this magnificent glacial paradise. Wine and dine slope-side or let your adventurous side take control and ski across the border to spend the day in Italy.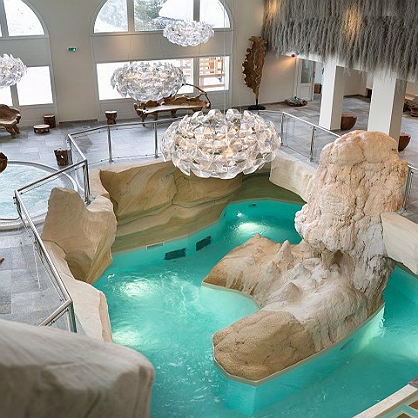 Unlike anything we've seen before and situated on the slopes of France, this quaint village gives cabin lodgers plenty of activities and events to experience in addition to pure, serene relaxation. Seek refuge this winter at Le Village Arc 1950 to help celebrate its 10th anniversary in February. To kick off the festivities, Arc 1950 will be giving its guests opportunities for free accommodation, complimentary ski lessons and shopping vouchers.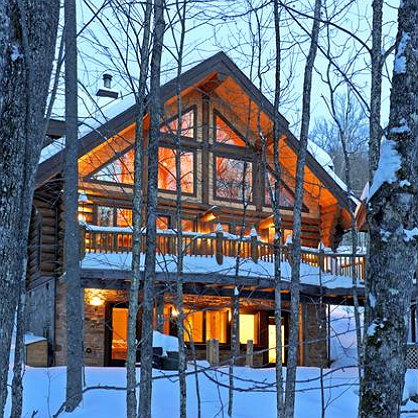 Next up is a Northwesterner's dream destination. This River Log cabin on Mont Tremblant, part of Canada's Quebec Province, has everything you need for the perfect holiday vacation. With jetted showers and an in-home movie theatre, you'll forget you are in nature's backcountry until you look out the window and see the occasional moose or bear cruising the property. After a busy day skiing the fresh powder slopes, guests can cozy up to the overflowing jacuzzi tub and log fireplace.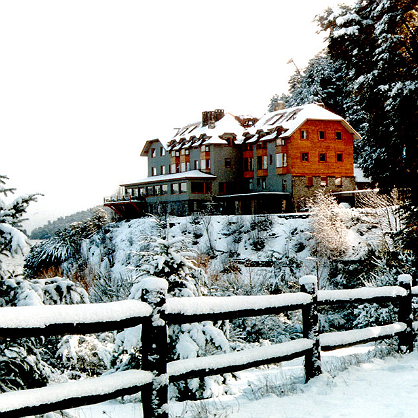 Our final cabin destination is the breath-taking Correntoso lodge in Nahuel Huapi National Park, Argentina. This log cabin chalet will give you a full-on Patagonia experience with its fine woodwork and elegant furniture. Overlook a snowy mountain peak situated above the lakefront property while you sip some hot chocolate and take in this wintery wonderland. And if that isn't relaxing enough, you can always book an appointment at the legendary herbal spa.
Next time you're thinking about shacking up in the snowy slopes, be sure to lodge in one of these beautiful chalets for the ultimate holiday travel experience.
Read more LUX Travel
Tagged in: lux travel, travel, holiday 2013, vacation,