LUX Travel: The Future of Hospitality
Hotels are transforming into more than just a place for sleep and leisure. From lobby hubs and artistic aspects to futuristic rooms and pop-up hotels, guests can expect to find more activities and guest room features in the coming years. LadyLUX shares ten ways that the hospitality industry is changing for the better and what's in store for the future! The next time guests check in to their hotel, they might discover a lot more than they're used to!
The Un-Hotel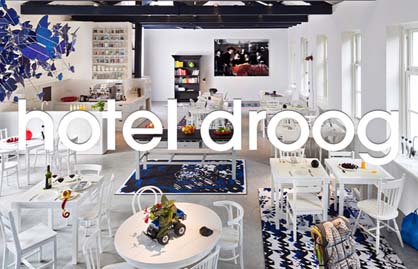 Hotels are evolving out of the traditional model and into the "un-hotel." A special hotel that displays this trend is the Hotel Droog in Amsterdam. Transforming a hotel into a creative and experiential space, Hotel Droog designers wanted to bring all activities under one roof. The modern space features a store, a café, a gallery, a tearoom and even a fashion and cosmetic boutique. The building offers only one suite for overnight stay but with the best amenities in an artistic and simplified design.
Lobby Hubs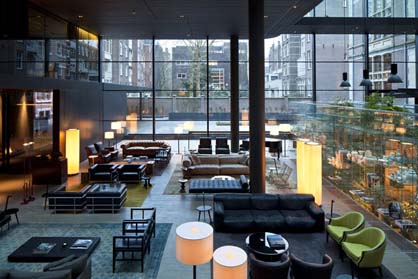 Lobby areas are continuing to develop into an activity hub and a place to just be. Still offering the basics of a seamless and speedy check-in, hotel lobbies are starting to take a cue from café culture with free Wi-Fi, work spaces and snacks for guests and visitors. The Conservatorium Hotel in Amsterdam offers a large and modern space with plush sofas and coffee tables of books for hotel guests to enjoy their stay even when outside of their room.
Social Hotels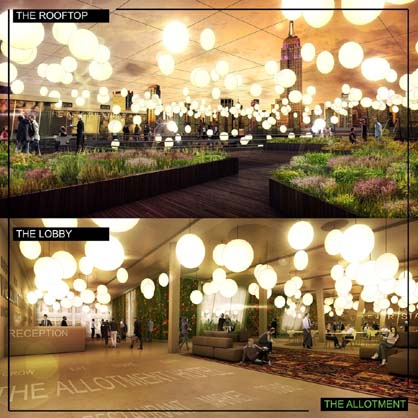 Hotels are setting themselves apart by showing their personality through activity and offering experiences that pay attention to detail with strong conceptual thinking. Hotels want to bring in more guests by giving them the feeling that the grounds make up a social hub. The Andaz Wall Street Hotel brings social aspects to its hotel by featuring a Farmer's Market offering hotel guests and the public to meet and shop together. The Allotment by Dean Moran focuses on local food as accommodation, keeping sustainability in mind and staying in a glamorous outside setting with strings of bright lights overhead.
Tailor-Made Tastes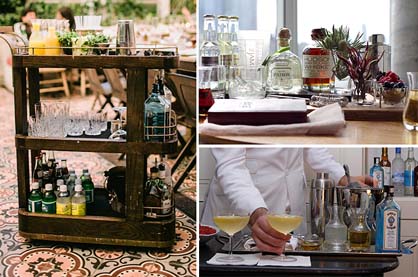 Hotels will continue to flaunt their amenities by paying more attention to in-room service with concierges and butlers. From now on, no request will ever be too outrageous! Hotels are growing their staff by incorporating tea concierge services to even pet butlers. The Surrey Hotel & Spa in New York now offers guests an in-room mixologist available 24-hours-a-day arriving with a fully-stocked cart to create any type of alcoholic drink they might be craving.
Artistic Aspects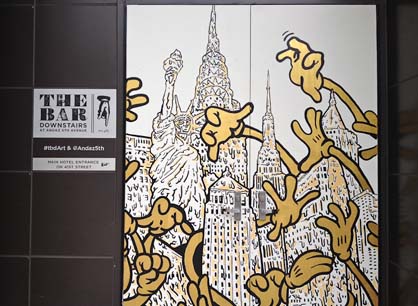 Consumers are loving art more than ever, so hotels are continuing to feature culture and art from local artists of the community. The Andaz 5th Avenue in Manhattan has connected hotel guests with New York culture featuring the work of iconic street graffiti artists throughout the hotel grounds.
Target Groups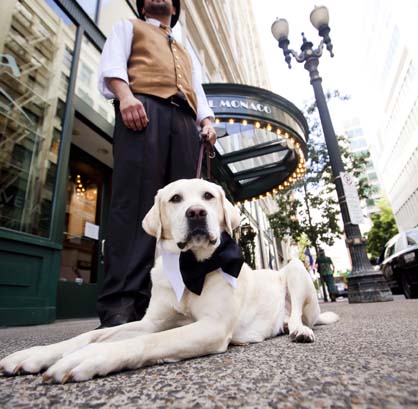 Hospitality may now be turning into hospetality! Hotels continue to cater to target groups such as pet owners or parents traveling with children. Hotel Monaco in Portland and D Pet Hotels have created a haven for pet lovers and those traveling with their pets by creating an indoor dog park, a private-fitness center and chef-prepared meals.
Connecting Guests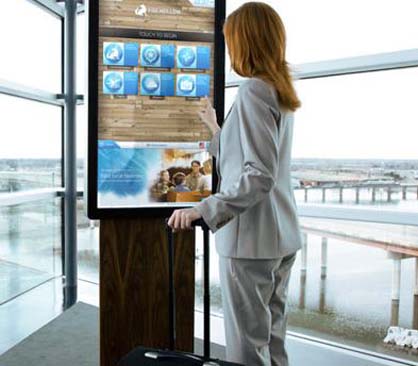 Hospitality is going high-tech more than ever. Tech-savvy hotels are incorporating the top features to make their experience easier and more enjoyable with gadgets such as fingerprint payments systems, touchscreens connecting to Facebook and specialty apps incorporating QR codes and location-based services. Monscierge has launched a mobile app enabling guest access to the hotel services.
Futuristic Rooms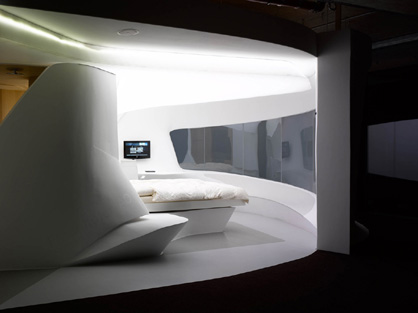 Luxury hotels will continue to revamp its artistic aesthetic by playing into futuristic-themed rooms. Guests can expect to find the latest in technology with avant-garde furniture, GPS devices to open doors, and anti-jet lag lighting. The Future Hotel project by LAVA features futuristic rooms without any right angles and mimics the inside of a Hollywood spaceship and a platform bed rocking guests to sleep.
Pop-Up Hotels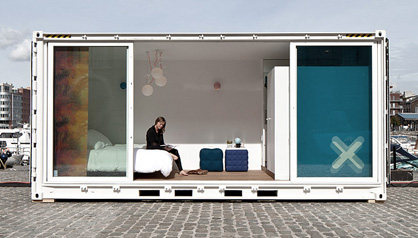 Mobile hotels offer a brand new approach to travel trends and cater to the mobile lifestyle. The Belgium-based company, Sleeping Around, acts as a pop-up hotel that can be placed in a shopping mall, the center of a city or a walkway.
Unplugged Experiences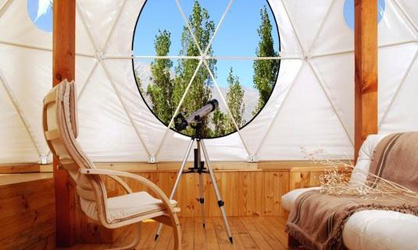 In addition to high-tech hotel services, there are now low-tech services taking out the burden of social media and multiple gadgets that travelers might want to leave behind. Developed by the creators of The Digital Detox, Camp Grounded is an all-inclusive summer camp for adults looking to get away from everything related to technology. The Elqui Domos Astronomical Hotel in Chile offers amazing views of the night sky for a special dining and even sleeping treat.
Read more LUX Travel
Tagged in: guides, lux travel, luxury travel, hotels, andaz hotel, hotel droog amsterdam, future of hospitality, hospitality,