The Surprising Truth About Sexting
What you need to know
We've all heard about it, and many of us have done it. Sexting, a term coined in 2004 to describe sending explicit photographs or messages by phone.
It's nothing new - the latest advances have always led to naughty talk. In the 1900s, when the fountain pen was invented, writer James Joyce sent infamously graphic letters to his wife. Going back even further, some of Shakepeare's sonnets were said to have been written for a secret lover.
Technological advances make it easy to send images and photos on your smartphone. But there's a surprising truth to sexting that can't be ignored. Find out when to do it, and when to avoid it. And how to do it best.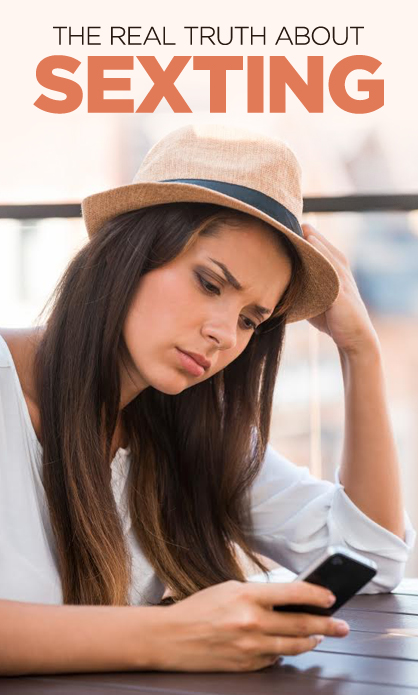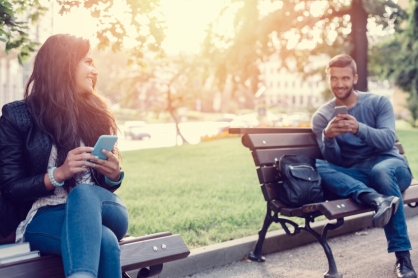 Exploring your relationship
Sexting is a wonderful way to explore dirty talk and sexual expression. It need not include images, but this is up to you, according to Astroglide's resident sexologist, Dr. Jess, who has a Ph.D in sex education and works as a sex, relationship and marriage therapist.
"Your sexting style and content will likely depend on whether or not you're dating, in a relationship or committed for the long term," Dr. Jess said.
First and foremost, you'll want to be sure that your partner wants to receive your sexts. A surprise graphic photo delivered at breakfast isn't the ideal way to break in a sexual relationship, she said.
"Sending unsolicited sexts is tantamount to harassment, so ask your flirty friend if they want your pics before you send them. Permission can be sexy, so use your imagination and be seductive and playful."
Once you've established that your sexts are solicited, here are some tips from The New Sex Bible:
Use suggestive language and ask questions. "I'm thinking about you. I want you. What do you want to do later? If you were here, what would you do to me? How far are you willing to go?"
Take close-ups. This is a great way to keep your partner-in-sexting guessing as well as help disguise your identity. I have clients who have gone asfar as adding fake tattoos to anonymize their photos, as you can never be
too cautious.
Leave something to the imagination. If the first pic you send is a hot shot of your entire body or genitals, you leave no space for build-up and anticipation. Move gradually and make sexting about teasing, so that the grande finale is even hotter.
Expect that the photos will be leaked. Obviously you should only send pics to those you trust, but it's best to err on the side of caution. And be sure to double check the recipient before hitting send.
Have fun with sexting, and it can add a new dimension to your relationship, whether new or old. Flirting is the age old way of letting your partner know they're appreciated and desired. And who doesn't want to be desired?