10 Tips for an Organized Kitchen
From breakfast on the go to family dinners, the kitchen is a high traffic zone and it can be a nightmare without an organized system. With the proper tools, you can maximize the space in your kitchen to create a place where you actually enjoy cooking. Use these 10 tips to get started: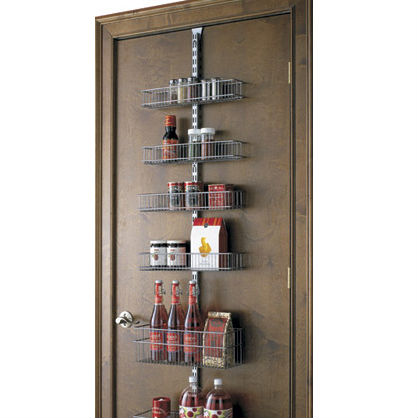 Over the Door Storage: Maximize space in your pantry with over the door storage. Perfect for easy access to the items you use most often.
Invest in Stackable Tupperware: Treat yourself to a nice Tupperware set and get rid of all the odds and ends. A stackable set will allow you to keep lids and containers together for easy use.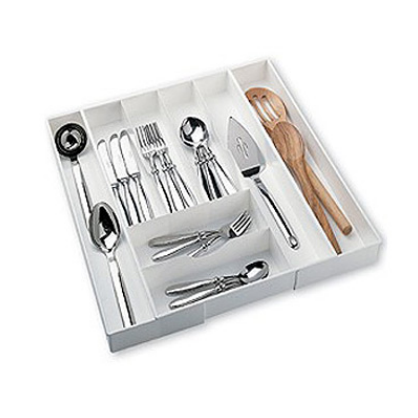 Cutlery Trays: Store cutlery, cooking utensils and even organize your kitchen junk drawer with expand-a-drawer cutlery trays. These trays feature various-sized compartments and adjustable widths for a custom fit.
Corner Cabinet Organizers: Make the most of unused cabinet space with corner organizers. This 3-tiered design features raised lips and allows a better view of all items.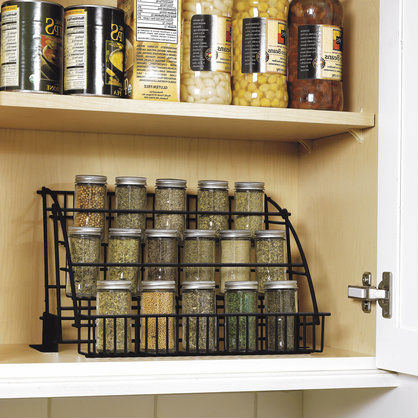 Spice Organization: Whether you prefer a rack or drawer, keep spices nicely organized to save time when cooking. Use uniformely sized bottles and label them so they can be alphabetized.
Fridge Bins: Create an organized system for your refrigerator with stackable fridge bins that create additional storage space. Group foods by use, size or whatever makes sense for your lifestyle.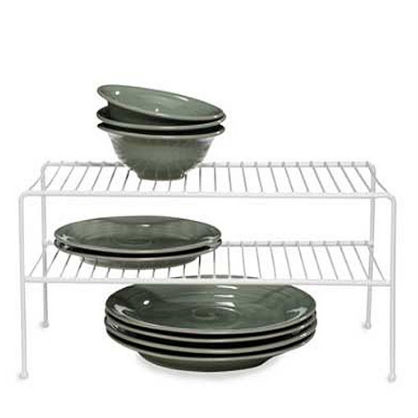 Double Cabinet Shelves: Use your cabinets to their full potential by adding double cabinet shelves. They can be helpful in accommodating a full dinner service set in a small space, or used for canned and boxed goods.
Install Sliding Shelves: No more digging for pots and pans in deep cupboards; install sliding shelves to make things you use often more accessible.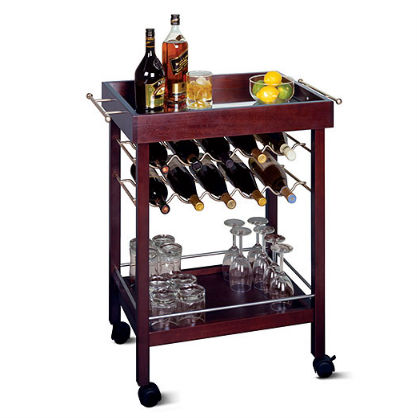 Bar Carts: Great for entertaining, bar carts are not only trendy, but functional as well. Use them for decoration and as a place to store wine glasses, bar tools, martini shakers and more.
Clear Containers: A kitchen wouldn't be complete without clear containers for flour, sugar, cereals and more. Don't mess with flimsy packaging or let cereal go stale; clear containers are the perfect solution.
Read More LUX Home
Tagged in: food, home, kitchen, organization,