LUX Travel: Top Exotic Excursions
What better time of the year is there to fly off to an exotic destination than summer? Travelers can lounge on white sandy beaches, under palm trees and wade in the waves of sparkling waters. Now is the perfect time to go on an exciting excursion in an exotic destination like the New Zealand Bay of Islands, the Cook Islands and Tasmania.
Roatan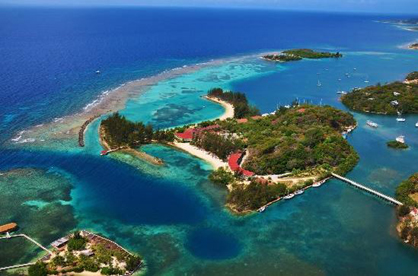 Photo Courtesy of Fantasy Island
Roatan, known as the jewel of Honduras, will make travelers delighted as they step foot onto the white sands of pristine beaches. As the largest and most popular of the Honduras Bay Beaches, the exotic Island of Roatan is iconic for its close proximity to a vibrant barrier reef, which is part of the Meso-American Barrier Reef. The most sought-after activities are surely scuba diving and diving. Visitors can swim around the extensive island searching for dive sites. The island perimeters include a number of wrecks, caves, labyrinths, coral forests, sponges, sea horses, starfish, moray eels, stingrays and tropical fish.
Roatan Island visitors must stay at the Blue Ocean Reef Resort for a diving experience to die for! The lavish rooms and bungalows with Caribbean décor aren't too shabby either.
Tasmania

Photo Courtesy of Australia.com
Located about 150 miles off the southern coast of Australia, Tasmania is a state made up of several islands. Boasting numerous natural attractions, Tasmania's Wineglass Bay is one of the most popular and beautiful beaches in addition to the Bay of Fires offering long, pretty stretches of beaches great for surfing and swimming. Tasmania is also widely recognized for phenomenal mountain biking locations.
Tourists of Tasmania can get a room at its capital city hotel in Hobart, the Henry Jones Art Hotel, for a lesson in Tasmanian and Australian culture and art on a waterfront location.
The Cook Islands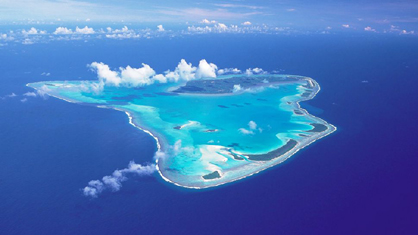 Photo Courtesy of Kiwi Collection
The Pacific Ocean offers some of the best beaches in the world. The Cook Islands are definitely among these beautiful beach destinations offering 15 islands, three of which are atolls. Visitors that come to this exotic oasis will arrive and immediately encounter rare beauty, idyllic climate, warm people and tropical vegetation growing right on the fresh beaches. Travelers looking for a relaxing holiday in the sun can partake in water sports at various beaches along the coast to experience these beautiful islands the right way.
Visitors of the Cook Islands will enjoy staying at the Aitutaki Lagoon Resort & Spa for its secluded lagoon location and its luxury suites, bungalows and villas.
Bay of Islands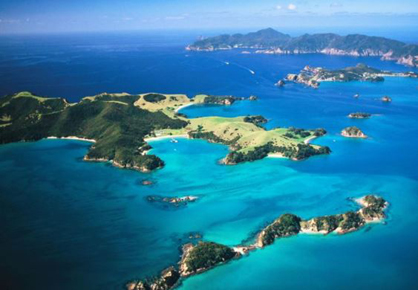 Photo Courtesy of Newzealand.com
Beach revelers and fishing fanatics will enjoy a trip to the beautiful and undeniably exotic, Bay of Islands of New Zealand. Located 145 miles north of Auckland, this majestic area of 144 islands features almost an uncountable number of beaches. Tourists will enjoy the fantastic Bay of Islands views during their scenic cruises and the amount of areas perfect for scuba diving and deep sea diving.
Tourists of the Bay of Islands will love their down time while at the 5 star-rated Paihia Beach Resort.
Read more LUX Travel
Tagged in: guides, lux travel, luxury travel, morocco, new zealand, excursions, exotic travel,