LUX Travel: Top Summer Hot Spots
Still wondering where to jet off to this summer? Some of the hottest destinations may not be what you're expecting. If you're looking for laid-back luxury or wild nightlife, LadyLUX features the top hot spots of summer that travelers flock to for the spectacular weather, scenic sites and outdoor lifestyles. Get ready to fly off to your stylish summer session!
The Hawaiian Islands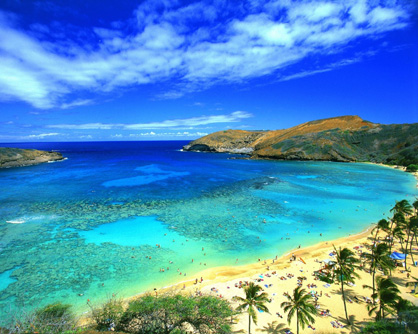 Although they are picturesque destinations anytime of the year, the Hawaiian Islands are the finest to visit during the summer season. While Oahu and Maui attract the most tourists, the other islands of Kauai, Molokai and Hawaii Island can be considered just as appealing because of their active volcanos, secluded resorts, canyons, cliffs and untouched natural beauty.
Martha's Vineyard
With lovely temperatures in the 70s and 80s, this East Coast town sitting just eight miles off the coast of Cape Cod is a haven for both the rich and famous and those looking for a nice, simple summer by the sea. Attracting many celebrities, Martha's Vineyard offers a regal, yet laid-back lifestyle in addition to an array of breathtaking beach cottages perfect for a secret summer hideaway.
San Francisco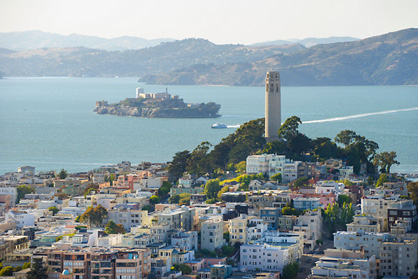 An appealing city to visit anytime of the year, San Francisco shines the brightest during the summer. This eclectic city filled with its big-city buzz, colorful neighborhoods, picturesque cityscape views, sloped hills and bustling bay breezes is a hub for travelers because of the beautiful weather and long list of outdoor summer activities. Perfect San Franciscan summer activities include picnicking at Golden Gate Park, traveling around the city by cable car and following the crowds to Fisherman's Wharf to get a glimpse of the Golden Gate Bridge.
St. Petersburg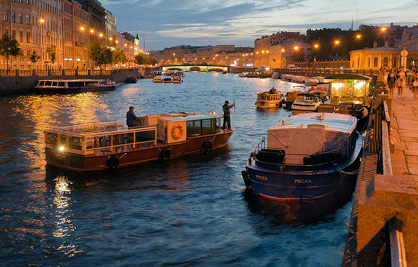 During the summer, Russia is famous for its unusually short summer season filled with white nights where dusk is simultaneously greeted by dawn. St. Petersburg commemorates the white nights phenomenon during the weeks around the summer solstice with the Stars of the White Nights Festival (mid-May to mid-July) featuring a celebration of music, dance and opera held in the city's famous Mariinksy Theatre. Visitors can also take a nighttime cruise along the Neva River in the daylight.
The Channel Islands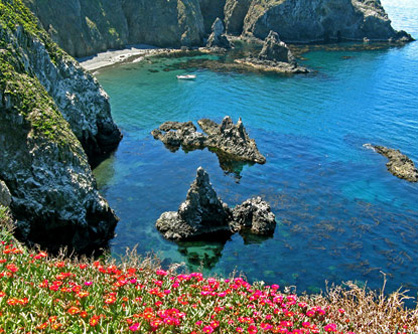 California's Channel Islands National Park located off the coast of Santa Cruz offers a wide variety of water sport activities in a wondrous environment in addition to its surrounding National Marine Sanctuary. Although it's considered a lesser visited national park, the islands call more attention during the summer months and harbor rich biological diversity, a widespread undersea kelp forest and one hundred plus sea caves perfect for athletic travelers to go out and explore during summer. When travelers go sea kayaking around the islands, they will get up close and personal with some sea life like seals, sea otters, whales, dolphins and colonies of fur seals.
Las Vegas
Sin City isn't known for offering the best of summer weather because of its scorching hot temps, but it is known for throwing top pool parties. Guests can live it up at the Cosmopolitan's Marquee Day Club, the Encore Beach Club, the MGM's Wet Republic and XS' Night Swim featuring the best disc jockeys to date in a sexy, wet and wild atmosphere that is easy to be obsessed with and difficult to forget.
Barcelona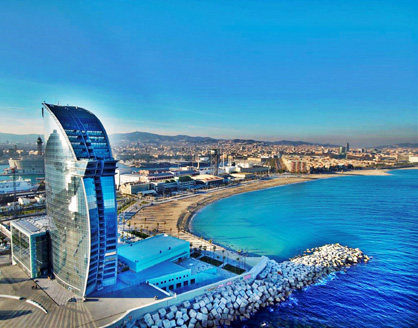 Barcelona's visitors and citizens leave the fanciful cityscape and flock toward the Mediterranean Sea come summertime. Everyone shifts towards the eight different white sand beaches and Port Vell, the medieval Catalan harbor consisting of a world-class entertainment district. When back on shore, those in search of beauty and wonder can visit the Aquarium Barcelona featuring an unforgettable dining experience and transparent tunnel for an underwater view of rays, sharks and morays.
Read more LUX Travel
Tagged in: guides, lux travel, travel, vacation, summer 2013,