2013 Emmy Awards: Leading Lady Style
As summer comes to an end we begin to enter a very exciting season. Sure, autumn comes to most minds, but we're mostly amped about all the impending award shows, particularly this weekend's Emmys. There's sure to be many stars making an appearance at the show, but we're extra excited to see what these seven leading ladies of the dramatic best actress category will be wearing.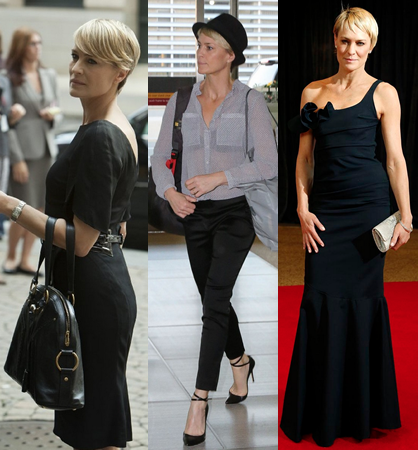 More stunning than ever, Wright has her style locked down as sophisticated and timeless, which is something she shares with her House of Cards character. Invoking a strong and powerful sense of style, her character is a force to be reckoned with and that carries over into her clothing choices. Choosing classic colors such as black and navy, the actress always stuns on and off the red carpet.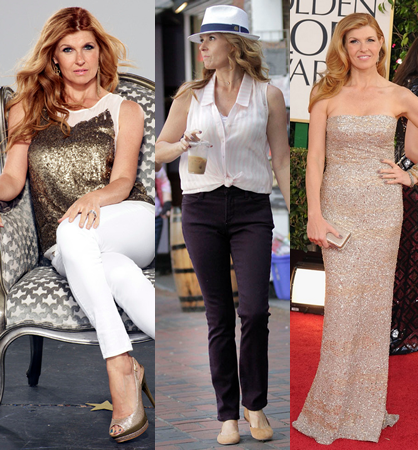 We can't help but adore Connie Britton. Not a stranger to the Emmys, the actress has been nominated several times before being nominated for her role in Nashville. Playing a glamorous country star is a departure from her other memorable roles but she does it with such ease. She brings the glamour onto the red carpet, usually opting for sparkling, floor-length gowns. With so much glitz going on we can't help but enjoy her laid back personal styling showcasing her down-to-earth personality.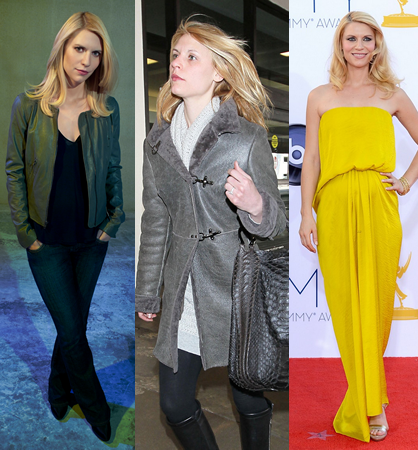 Standing out as the one to beat, it's looking like Ms. Danes may take home another Emmy, but what we're most excited to see is what she'll be wearing. We adored her canary yellow dress last year and we can't help but hope for another bold color, which is a far departure of what her character in Homeland would ever wear. Playing a stern CIA agent we can't help but think the actress likes to choose more feminine pieces in her everyday life such as classic riding boots and luxe coats.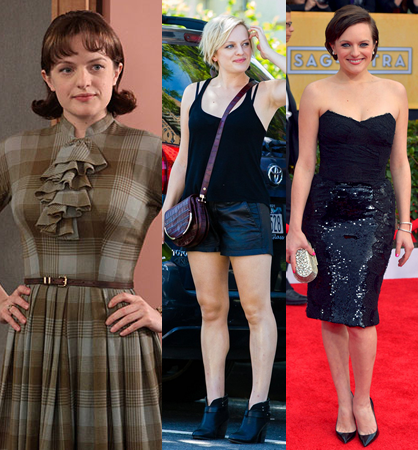 Elisabeth Moss always surprises us with her fashion choices because she's always mixing it up. Her new blonde 'do has us especially curious to see what she'll be pairing it with on the red carpet. All though her style on and off the carpet are always a departure from her character Peggy in Mad Men, we can never be sure what she's going to wear next. We think the new blonde is going to go big this year, and we can't wait to see.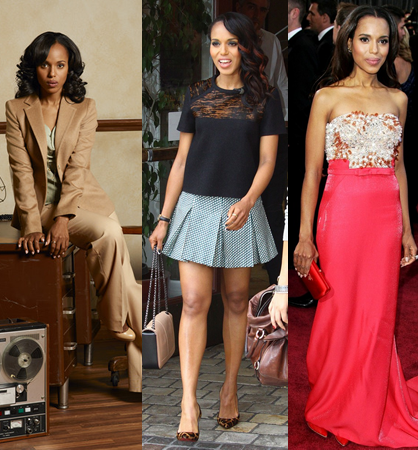 This seems to be Kerry's year, being named best dressed by Vanity Fair and being nominated for her first Emmy. She never disappoints with her outfit choices, especially when it comes to the red carpet. The seasoned veteran knows how to pick her gowns. Much like her Scandal character Olivia Pope, Kerry has a wardrobe and sense of style of which we're envious.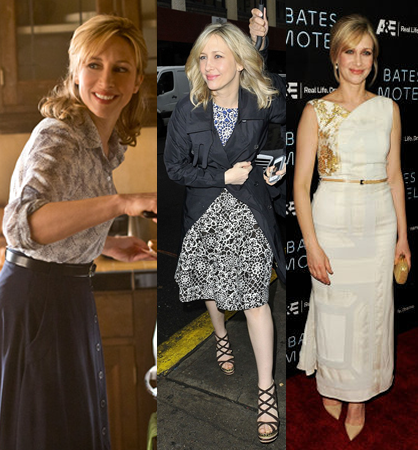 Another Emmy newbie, Vera Farmiga stunned us with her portrayal of the dubious Norma Bates on Bates Motel. Known mostly for her film work, we've seen the A-list actress shine on the red carpet and it should be no exception this Sunday. Her ladylike choices always seem to compliment her well and while her character may make some of the same fashion choices, that's about as much as the two have in common.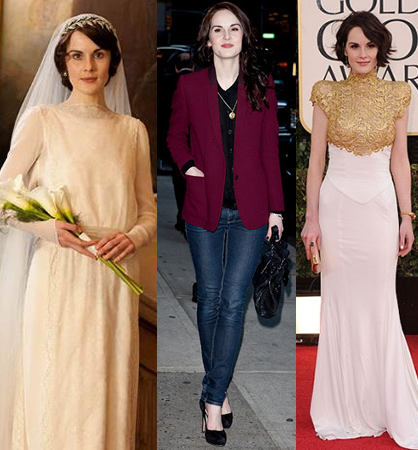 The world seems to be on a Downton Abbey kick and it shows no sign of stopping. While the Edwardian era costumes Michelle wears on set are beautiful, we're fans of her fashion choices off the set. The English beauty knows how to have fun with her outfits, often choosing subtly sexy gowns and fashion forward street wear.


See a full list of nominees for the 2013 Emmy Awards




Tagged in: fashion, lifestyle, entertainment, award show, emmys,