Cindy Sites, founder of Go Figure Barre Studios, discusses her unique classes and new NYC digs
Cindy Sites, originator of The Figure Method™ and founder of Go Figure barre studios, has a lot to be excited about these days. After building a respected brand of fitness centers with locations from Nantucket to Greenwich to Palm Beach, the classically trained ballet dancer and fitness entrepreneur has just entered the NYC scene with a new studio at the American Ballet Theatre. ABT, a famed dance company recognized as one of the best in the world, provides a unique location for New Yorkers to discover Sites' innovative classes that combine the best of barre, Yoga and Pilates for some serious results. Below, she describes the Go Figure experience that has converted so many, shares her personal story and gives a peek into her plans for the future.
LL: Congratulations on your recent launch! How are you enjoying the new space at the American Ballet Theatre?
CS: Thank you! Being at ABT feels like a dream come true! The studios at 890 Broadway hold a great deal of dance and theatrical history. To be offering The Figure Method™ in such a special venue is frankly humbling! But, don't expect glamour. Unlike our other studios that are branded and boast leopard carpeting, scented Nest candles burning and plush sofas, the studios at 890 Broadway are no-frills. This is a place where people come to work hard, create art and now, develop a strong, healthy body by taking a Figure Method™ class.

LL: What is the Figure Method™?
CS: The Figure Method™ is a hybrid combining the most effective and safe elements of classical ballet barre work, Yoga, Pilates and orthopedic stretches. We focus on isolating muscle groups, working them to the point of fatigue and then stretching the muscle while it is extremely warm and receptive to lengthening. The Figure Method™ combines these well-respected disciplines and the result is a class that is extremely effective in toning and strengthening the entire body.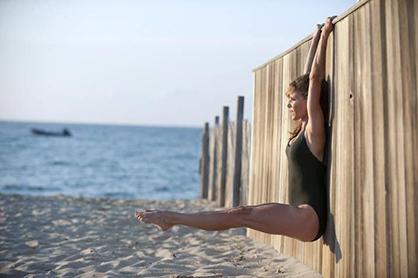 LL: What is your method adding to the NYC fitness scene?
CS: The NYC fitness world has seen a recent surge in the number of "barre-based" classes. Go Figure offers the purest form of this method of exercise in an extremely unusual setting. Coming to take a Figure Method class at 890 Broadway will provide one not only with a GREAT barre class but also with a very special New York experience. These spaces are generally not open to the public. Glimpsing the likes of Julie Kent and Luciana Parisi jeté-ing down the hallways is inspiring! We feel extremely honored to have formed an alliance with ABT and offer The Figure Method™ on hallowed ground! I guess we have truly taken barre-based exercise back to its roots.
LL: What kind of results can first-timers expect from barre class?
CS: At Go Figure, clients will experience a method of exercise that will condition their body from head to toe. First-timers should be prepared to identify, tone and strengthen muscles that they never knew existed! Get ready for "quaking thighs!" Newcomers to this method initially see results fairly quickly. They begin to notice definition in their upper arms, a firming of their thighs and lifting of their seat. While we work our abdominals throughout class, these are much more elusive muscle groups and often take a bit longer to strengthen. Clients often see these results after just 3 to 4 classes.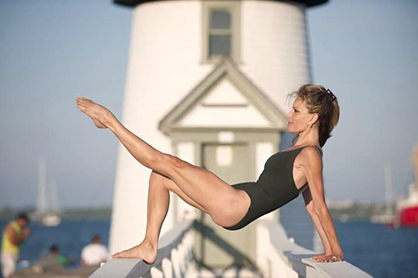 LL: How would you describe the atmosphere of Go Figure classes?
CS: After 11 years of operation, the one thing that I hear every day is how warm and supportive the classes are at Go Figure. Group exercise can sometimes have a competitive tone and be intimidating. This is NOT the case at Go Figure. Our experienced instructors are trained to offer several variations of exercises that vary in their level of challenge. Students work at their own pace and instructors are there to help modify moves based on levels of fitness, flexibility or injury.
LL: Tell us a little about your background and what inspired you to teach barre.
CS: I was trained in classical ballet from the time I was a very young girl. I chose not to pursue a professional dance career and went on to college, got married and raised a family. From the day I stopped dancing, my body craved the great conditioning of a dance class. After experimenting with various types of exercise, I discovered Lotte Berk, a method of exercise created by a dancer for injured dancers. While there were many elements of Lotte Berk that I embraced, there were certain aspects that I felt could be tweaked to improve on their overall safety and effectiveness. I decided to create my own method incorporating my knowledge of ballet and traditional exercise that could be practiced by anyone.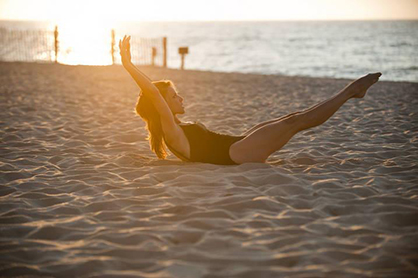 LL: How do you see your brand evolving in coming years?
CS: The Figure Method™ has grown from 1 to 13 studios since opening in 2001. While there are many more destinations I see in the future for Go Figure, I don't want to dilute our brand nor compromise the integrity of our method. The challenge with any growing business is to maintain the quality of product. I would say that Go Figure Barre Studios will continue to expand and open additional studios but only to the extent that we can maintain our attention to detail. As we know, it's ALL in the detail!

To learn more about Go Figure and sign up for classes, click here.

Tagged in: exercise, fitness, new york city, yoga, pilates, ballet, cindy sites, barre workout, barre, the figure method, american ballet theatre, go figure,