RateYourBurn.com founder Gillian Casten chats about her fitness review site and plans for its future
Trying a new fitness class, instructor, gym or studio can be a life-changing experience. Many of us will always remember that magical yoga session or butt-kicking spin class that got us hooked and keeps us coming back. On the flipside, lame fitness classes are not only a waste of time and money, but can make it that much easier to hit the snooze button the next day. To separate the good from the bad, Gillian Casten created RateYourBurn.com so that gym-goers could read thorough, honest reviews of fitness classes to maximize their workout time. Combining an informative and often-hilarious blog with a Yelp-style open review platform, Casten has created a tool that allows fitness enthusiasts to discover the very best workouts and professionals to build their brand.
A young and ambitious entrepreneur, Casten left her finance job at a top Wall Street firm in 2011 to develop the site full-time. Today, RateYourBurn offers reviews of over 21,000 New York instructors, claims the title of largest database of fitness pros in the world and receives over 110,000 unique visitors per month. Casten is currently expanding the site to Boston and Los Angeles, with San Francisco, Chicago and Miami in the works, but took a moment to chat about the rapid growth of the site, her plans for RYB's future and even contributed one of her signature illustrations. Read on.
LL: After skimming your reviews and blog posts, and checking out the many cool features on RateYourBurn.com, it's clear this site is your baby. Why did you start RYB?
GC: It is. A temperamental, extremely opinionated baby that occasionally vomits all over me, but I adore it, that's for sure.
I started RateYourBurn because I wanted to use it. At the time, I was working long hours and that one hour of fitness in the morning was precious. I was frustrated that I couldn't look at the Equinox or Physique 57 schedule to see which instructors were great before I signed up.
As I started scoping it, everyone I talked to in the industry was really excited about the idea, so I left my job and started working on RYB full-time. That was May of 2011. The blog launched in September of 2011, and the full site in June of 2012.
LL: In a short time, RYB has grown SUPERfast. What have been some of the biggest factors in your success so far?
GC: I think our best quality at RYB is honesty, even when it's not fun to be honest. Reviewing fitness classes is nothing new, but the fact that we stayed anonymous and didn't let anyone sway our ratings - that's what gained the trust of our readers. Also, we've kept the tone light-hearted and a little irreverent, and I think our demographic digs that about us.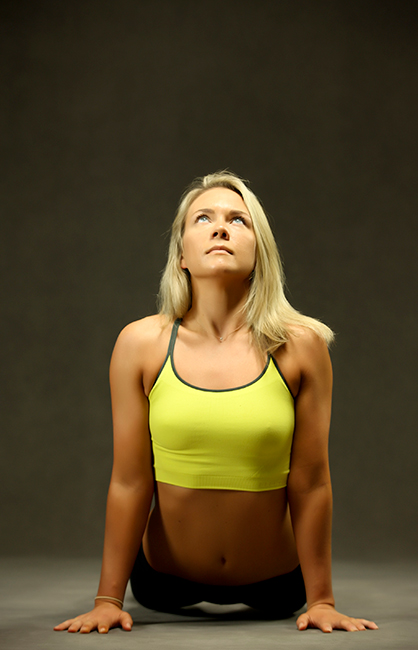 LL: How have instructors reacted to being rated on RYB?
GC: There's definitely a split, but after the initial panic, it seems like most instructors are excited about it. As I was building the product, I realized that although I had the consumer in mind, the benefit to the instructor could ultimately be even greater. Realizing that, we made a big effort to make the site useful to teachers as well. The trouble is convincing instructors who have gotten less-than-stellar reviews that this can still be a good thing for them.
What we've always tried to convey is that RYB doesn't have an opinion of any instructor. It's just a vehicle collecting and organizing the opinions of the masses. Instructors can be proactive and seek feedback, or not.
And, every instructor will get a bad review at some point. You can't please everyone. The most popular instructors are the ones who are taking risks and doing something different.
LL: In addition to the lowdown on locker room perks, music selection, etc., the reviews cover every aspect of instructors' teaching style and effectiveness. What are the most important things that make or break a fitness class?
GC: I think about this every day – what makes an instructor amazing? In my view, each teacher sits somewhere on a graph: the X-Axis is technical savvy and the Y-Axis is charisma. The best score top marks in both, but most instructors are stronger in one than the other. If you completely lack one or the other, you will get crushed on RYB.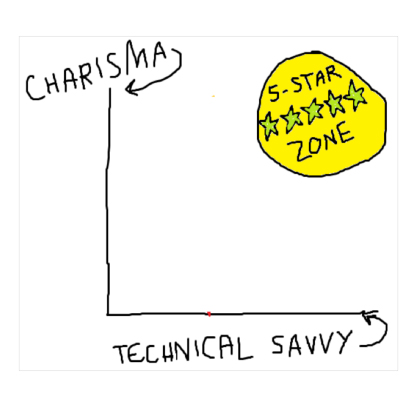 LL: Running your own business comes with rewards and challenges. What is your favorite part of your job?
GC: I love everything, but my favorite parts:
1. There's still nothing better, period, than finding a 5-star instructor. You just can't beat the unique, uplifted feeling of discovering new talent.
2. This is going to sound funny – but I love getting angry emails or rebuttals to lukewarm reviews. I used to hate this and pine over it, but over time I've realized that this is what makes RateYourBurn so exciting. People really care about their favorite instructors and take it personally when others don't feel the same way. Even I sometimes feel a little defensive when I see bad reviews of teachers I love! But that's their rating. Everyone gets one vote.
3. I love everything related to data. I peruse and clean our data daily – I'm proud of what we've built and excited for all the pivot table adventures yet to come.
LL: How do you see your company and the site itself evolving over the next few years?
GC: We'll be nationwide as soon as possible, and international as well. We get a lot of fan mail from England and Canada.
In terms of services, we're moving into the employee search and analytics space. We can see on our end how many hits each instructor is getting each day – and who's interested in them (men, women, age group, etc). Soon we'll provide reports (for a fee) showing how an instructor performs over time compared to his/her peer group. We'll also be monitoring closely to identify the indicators that could predict the rise of big-shot instructors. It's all about democratizing the fitness landscape – giving instructors the tools they need to grow, and, as they get better, exposing them to opportunities to reward their talent.

To learn more and start discovering the best fitness experiences near you, visit RateYourBurn.com.
Tagged in: lux exclusives, fitness, health, social media, workout, gym, fitness blog, fitness instructor review, fitness class review, rateyourburn.com, gillian casten, fitness review site,