Shopbop Unveils Spring 2013 Trends
As we enjoy our cozy fall wardrobes and select our best holiday party attire, Shopbop is busy forecasting the hottest looks for next season. The online luxury retailer recently turned its midtown Manhattan office into a playbook for Spring 2013 for their Press Day, unveiling South Pacific Surf, Gypsy Traveller, Pastels and Girly Grunge as the trend stories for the coming months. They also showcased some of the most exciting new designers on the site, as well as some stunning jewelry to drool over for next season.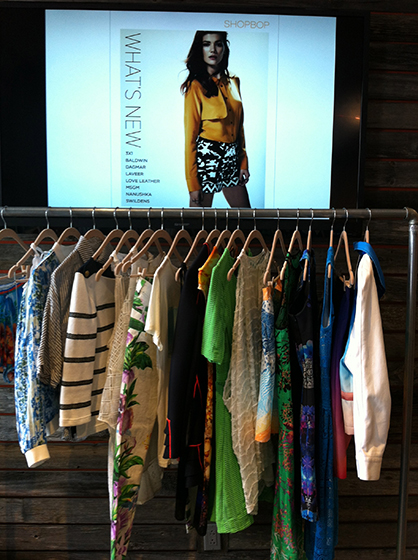 The South Pacific trend proves that surf culture is going chic as it invades the high fashion world. The patterns and bright colors of this trend are adorning pants, shirts, cocktail dresses and more to bring an upbeat vibe to your sunny-time wardrobe. Samudra, Rachel Zoe and Yigal Azrouel have fun with this look.
The Gypsy Traveller builds on the jet-set theme while adding accents from many cultures. The key here is a languid, chilled out style that can transition to many different settings. Check out Aquazzura, Just Cavalli, Mara Hoffman and Bec & Bridge for the best of this look.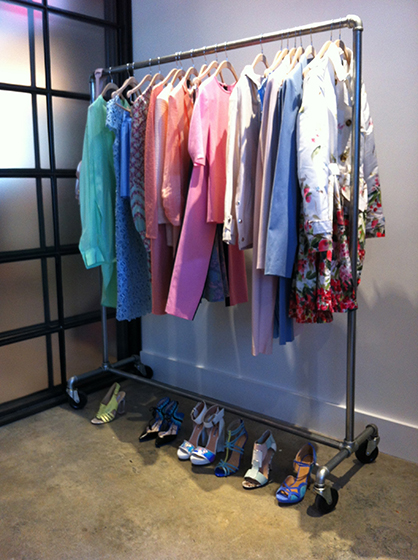 Pastels are coming back next season, but not in the expected girly, meek way. These pastels bring a more modern vision to create some exciting monochrome suiting. The feminine colors play with more masculine styles to achieve sophistication and interest. Tibi, Theory, A.L.C., Alice + Olivia, and Rebecca Minkoff have all indulged in this trend for Spring.
Girly Grunge presents an updated and grown up version of the urban grunge girl of the past. This look mixes unconventional patterns and textures such as camo, floral and plaid for a brash, "I-don't-care" feel. Look to 3.1 Philip Lim, Cynthia Rowley, Rag & Bone and Sergio Rossi for the essentials to pull this look together.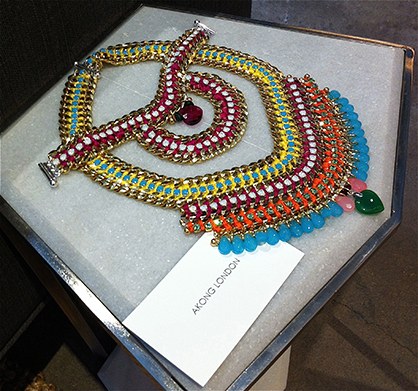 In addition to these trends, Shopbop also highlighted some of their favorite accessories — and there were more than a few standouts in the jewelry department. In particular, the Akong London crystal multicolor V necklace brings together an array of blue, orange, yellow and green stones for a killer of a statement necklace.
Shopbop also revealed their favorites of a new crop of designers, including Swildens, Baldwin, Dagmar, Nanushka, Laveer and MSGM. Look for the Baldwin Rivington Jeans, Dagmar Lutha tank dress, Laveer blazers and Swilden's Inlay sleeveless dress to stay ahead of the curve.
Check back in coming months to see the latest in these emerging trends and more to come!
Tagged in: trends, shopbop, fashion, spring 2013, 3.1 phillip lim, rebecca minkoff, rachel zoe, sergio rossi, spring 2013 trends, cynthia rowley, tibi, theory, mara hoffman, yigal azrouel, aquazzura, pastels, dagmar, south pacific surf, gypsy traveller, msgm, girly grunge, just cavalli, nanushka, laveer, rag & bone, bec & bridge, alice + olivia,