Active wear line Red Daisy offers style and supportive function
Phylise Sands has always been a sports enthusiast. Sands is hardwired with a competitive nature and has developed a passion for skiing, tennis, horseback riding and running over the years. While pursuing her personal best in each sport, Sands realized her sports bras were lacking.
"I found a real missing link in the active wear clothing market. I could not a find premium sports bra or compression tights that were both elegant and provided superior support, comfort and performance. I just wanted to find a functional sports bra that reflected my keen fashion sense," Sands explained.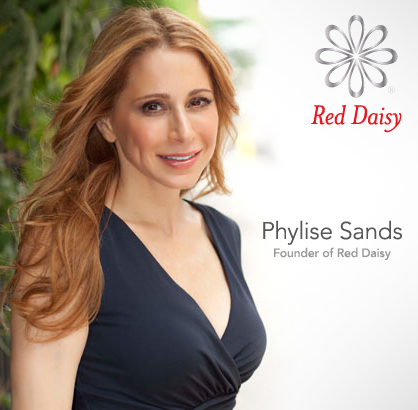 LadyLUX via Red Daisy
With a concept that marries style with functionality, she was committed to designing a collection of "sports lingerie" that provides special attention to design and detail. Previously studying architecture at the Pratt Institute in New York and visual arts at Syracuse University, she paired her knowledge with a keen understanding of form and function and applied it to create a new fashionable standard of sport bras and pants.
"I wanted to inspire women to get active and take great care of themselves while feeling and looking great. My sister, Jackie, inspired me to start Red Daisy. She has been fighting breast cancer for 7 years. Jackie has inspired me through her strength with the challenges that she faces to take on a challenge of my own with full force. We are presented with opportunities all the time and Jackie set a spark in me that motivated me to follow through on a vision that I had - Red Daisy!" Sands shared.
LadyLUX courtesy of Red Daisy
In the span of four short years, she teamed up with the global intimate apparel industry's top suppliers to develop Red Daisy's state-of-the-art line of sports bras, workout bottoms and tops using high quality materials and technology. Sands combined silky soft, yet strong, patented sensitive fabrics from EuroJersey SPA with her signature designs to create the Red Daisy collection. The bras were constructed to put most of the support in the bra cups, rather than relying on bulk straps to provide the support.
"I am trying to show women that you do not need to wear an unflattering bra to achieve support," Sands said. "My bras and bottoms are much more flattering and supportive then most other styles that have more coverage. We made active wear look fashionable and set a new standard for the industry."
For the upcoming Fall 2012 collection, the active wear designer looked to her personal surroundings and needs.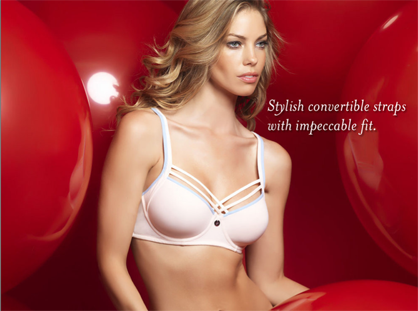 LadyLUX courtesy of Red Daisy
"The new collection consists of a tennis outfit, biker jacket and colorblocking. My daughter, Ginger, who is a ranked squash player, inspired me to design a gorgeous functional 'racquet' sport outfit. The biker jacket came from my own need to wear a great 'biker chic' jacket when I ride. The new colorblocking is my passion for color combinations. We are all so excited to see this in stores in the fall!" she described.
In honor of her sister's strength and inspiration as well as her mother's, Sands is continuously supporting The Breast Cancer Foundation. With each sale of Red Daisy's red bra, she donates 20% of the proceeds to benefit breast cancer research and treatments year-round.
"I have longed to support the fight against breast cancer since my mother and younger sister were diagnosed in 2005. My mother's cancer was treated successfully but my sister's case is more advanced and requires treatment that continues to this day," she said. "On all of my garments there is a charm which is a reminder for women to practice good breast health and see their doctors for mammograms. Early detection saves lives."
Tagged in: lux exclusives, charity, fall 2012, activewear, breast cancer foundation, phylise sands, red daisy, sports wear,