Alexander Wang launches Twitter account, new website
For all those lovers of Alexander Wang and of technology, on Tuesday, Wang unveiled a new Twitter account and relaunched his website to make it more interactive – finally.
The launch came on the heels of Wang's noting a number of false Twitter accounts that claimed to be his. "I thought, we might as well sign up," Wang told WWD. His first tweet was "Lauryn Hill is about to go onstage."
The new site will feature a Collection page of past and current pieces, an enhanced e-commerce section, behind-the-scenes documentaries, and a Studio component highlighting content such as in-house editorials and video campaigns, among other elements.
"We wanted to make our digital world much more engaging for our customer," the designer said to WWD of the website. "The look is still clean and graphic, but not as minimal as before. It's definitely more layered."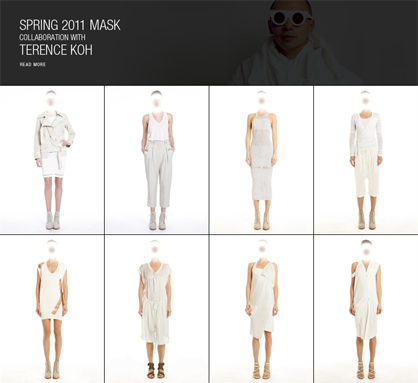 Also of note on the new website is Wang's collaboration with Terence Koh to design masks for the models displayed in the e-commerce segment – allowing the models' identities to be hidden instead of slicing off their heads. Wang, wanting to "have fun," intends to feature different artists each season.
To follow Alexander Wang on Twitter, use @AlexanderWangNY or go to his Twitter page. Or visit his website at www.alexanderwang.com.
Tagged in: alexander wang, website, twitter, model, site, wang, terence koh,