Behind the Scenes with Tanna Frederick
The star of The M Word talks fashion and film with LadyLUX
Actress, surfer, marathoner and philanthropist Tanna Frederick took a break from her hectic schedule to talk to LadyLUX about her latest work, the new romantic comedy "The M Word," and her thoughts on fashion and style.
LadyLUX: Tell me about your role as Moxie Landon in The M Word. What is you character like?
Tanna Frederick: She's a powerhouse. I got away with a chance to be Norma Rae in a comedy.
LL: How would you describe the film?
TF: A liberating, honest film about women bearing their souls, crying, laughing, loving. It's an entertaining film about that special change in a woman's life when the menses stops and the liberation begins; basically a film about menopause, menstruation, men … and, well, you can find a lot of m's to fill in the blanks there.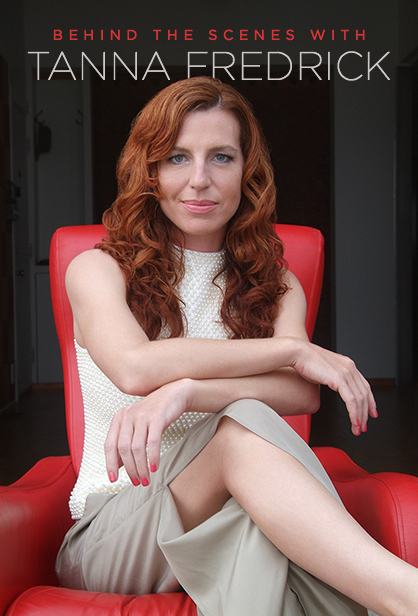 It is a fun, therapeutic look at women and men of any age going though a physiological change in their time in life and their honest responses. While all the while being about a sassy love triangle and the age-old story of David and Goliath; Moxie tries to fight the corporate system and save jobs in a mom and pop TV station in Los Angeles. I love this movie.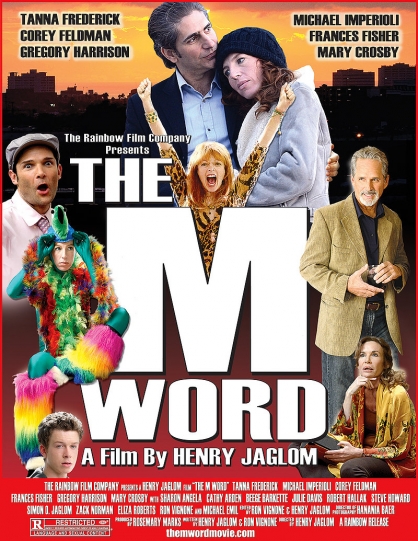 LL: What was it like to work with the impressive cast of The M Word?
TF: It was incredible. I felt like a kid in a candy store. Everybody brought such wonderful and delicious colors and situations. Working with Frances Fisher was an amazing and hilarious process. She really knows how to bring comedy to the screen, she is so versatile. It is really amazing to watch her. Michael Imperioli was incredible to work with as well. I think we had wonderful chemistry. And I always love working with Corey [Feldman]! Corey is a consummate professional on set. He knows how to deliver, he knows how to sell himself and he knows how to maintain his integrity and I have a lot of respect for that. Gregory Harrison was just so foxy and left all of the woman sweating on top of their hot sweats. I could go on and on about the cast. The truth is, there were 60-plus people that were baring their souls and giving their hearts to this movie. I think that speaks volumes for Henry [Jaglom] and his level of work when people want to be on your set and want to do their best for you and it's your 19th film.
LL: Had you worked with any of the cast before?
TF: Yes, at least half of them. That is the beautiful thing about Henry's films, being able to get back into a circle of trust with actors who are on the same wavelength as you and trust the
space and the director. Sometimes are the scenes are pretty much us, trying to crack each other up with brilliant lines. It's like who can deliver the most genius line in a scene, which usually gets cut anyways but the process is unbelievably difficult and unquestionably fun.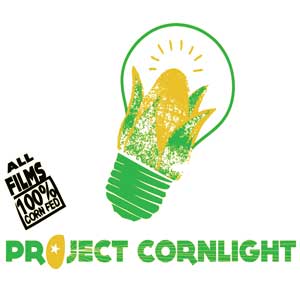 LL: What is your favorite part of the film?
TF: The scene with my dad where we talk resilience and his time in Vietnam. It was interesting because my dad can do just about anything but he was really nervous for the scene. His other occupation is being a pharmacist so being able to "adult" coach him on my profession was a very special moment.
LL: What's your all-time favorite role that you've played?
TF: Slyvia, a dog. There is just nothing better than playing a dog. I have actually enjoyed every character I have played. I recently played Lizzie in the Rainmaker, which ran for a year in Los Angeles. We were lucky enough to get the LA Critic's Pick and other various awards.
LL: What's next for you?
TF: I am directing and starring in a movie in August about a female grunge rocker. I am taking guitar lessons, writing my own music, and just got my motorcycle license. Garner, Iowa, my first Project Cornlight film, is going to be released this fall, directed by Ron Vignone.
LL: What spurred you to start the Iowa filmmaking initiative Project Cornlight?
TF: At my indie film festival, I saw how many filmmakers were encouraged to start making their own films and documentaries and then make it into festivals across the country. I felt if people had a venue to show their work, then people would inevitably make work. I began to see rich stories, beautiful characterizations, and interesting history based on Iowa. It was almost a selfish move to create Project Cornlight because there is so much talent and bucolic sprawling land to film and the professionalism of an Iowa filmmaker whether gaffing or working sound. I wanted to create a queue of films that would be created by Iowans for Iowans and telling Iowan stories. My first project was Garner, Iowa with Ron Vignone starring Tom Bower, whose grandparents resided in southern Iowa. He spent his summers as a kid in Iowa. Local shops and businesses were used to finish out the scenes.
LL: What are the key aspects to Project Cornlight?
TF: The key aspect is that we keep it local: local hires, local businesses, local stories. The flavors … the flavor of a Midwest tale is a delicious one and should be preserved, utilized and encouraged. I am exceedingly proud of Iowa and proud of my first feature, "Garner, Iowa" directed by Ron Vignone.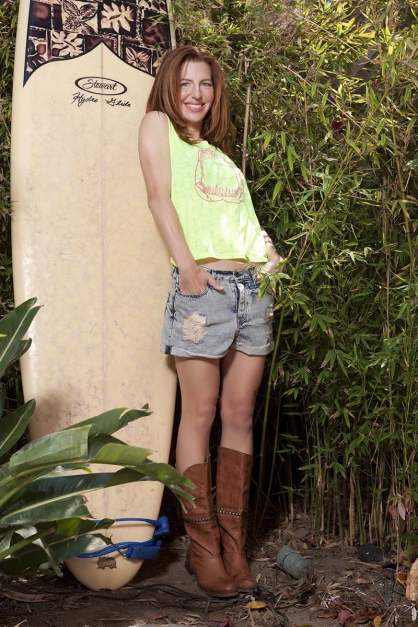 LL: I see you also founded Project Save Our Surf. What led to this project?
TF: A condom floating by me in the water juxtaposed with a children's camp being held on the beach. That was a pretty starkly symbolic moment where I realized I wanted to help children out.
LL: Since LadyLUX writes a lot about fashion, our readers would love to know more about your sense of style. What do you wear when you're off the set?
TF: Camilla Olson blouses, silk tanks, and Miss Sixty Jeans, if not I am in Athleta sports bras and Brooks running shoes or an O'Neill wetsuit. I also really dig Kalani Miller's new line of swimsuits, MIKOH. Usually paired with a pair of ass-kicking boots from Sundance Catalogue. You can take the girl out of Iowa but you can't take the Iowa out of the girl.
LL: Are you a more casual or dress-up kind of woman?
TF: I am a causal woman who wants to be dressed up and can't quite bring myself to put on the heels I ought to be wearing and manifest glamour.
LL: What's your favorite outfit in your closet right now?
TF: My recycled PSOS T-shirt that you can buy online at www.projectsaveoursurf.org, that you can send one underprivileged child to a beach camp or a camp in the Silverado Mountains. Hint … hint.
LL: Is there any new fashion trend you see yourself wearing a lot this spring?
TF: Chanel vintage jewelry never goes out of style and neither does the color black. I tend to stray from trends and prefer a more timeless look, thereby wearing again material that has been already been created in the 40's or 50's so more waste doesn't have to be created. That may sound too earthy but I am talking about tailored cuts that Bacall or Hepburn would've worn.