LUX Beauty: Benefits of an Ice Facial
During these last scorching hot weeks of summer, keep cool by refreshing yourself with a simple beauty treatment that is super beneficial to your skin. As one of the quickest ways to restore your skin to a healthier state, ice cubes can help skin with its circulation and the appearance of blemishes. Below, you will discover how a few cubes of ice can be incorporated into your normal facial routine for renewed and glowing skin!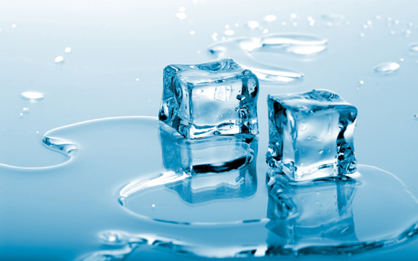 Be sure to wrap a few ice cubes in a paper towel, baggy or washcloth beforehand. Applying the ice cubes directly to your skin can break delicate blood vessels. Simply massage the cubes over your skin for a minute or two before you apply your toner and moisturizer at bedtime. Here are 4 things to expect:
1. The frosted cubes will help to smooth out your complexion by battling fat cells and shrinking your pores for finer, tighter-looking skin.
2. Ice cubes help to promote better blood circulation to help heal and conceal blemishes. If you're having a bad breakout, ice cubes can fight acne and soothe inflamed, red and painful blemishes.
3. After better blood circulation, an ice facial will diminish under eye circles helping you to look more rested and will even lessen the look of fine lines and wrinkles.
4. And the best result of all … an ice cube facial massage will give your face a healthy, glowing and dewy look. What more could you ask for?
Products with Ice-Like Effects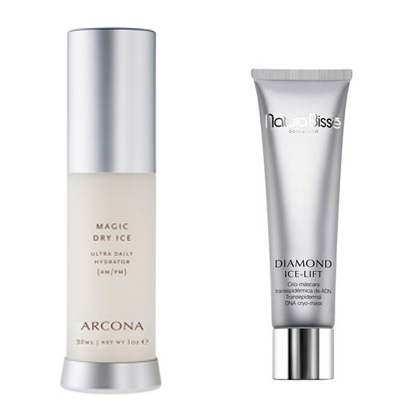 The Magic Dry Ice Hydrating Gel from Arcona and the Diamond Ice Lift DNA Cryo Mask from Natura Bisse are two products that offer an icy fresh feeling after using them to hydrate the skin, constrict pores and help diminish fine lines, wrinkles and blemishes.
Read more LUX Beauty

Tagged in: guides, lux beauty, beauty, facials, ice facial,