7 Must-Follow Fitness Accounts on Instagram
For those seeking a little daily "Fitspiration," there's no better place to look than Instagram. From nutritious foodies, to yogis, to fitness instructors, the ladies of health and wellness have become the superstars of this growing platform. Check out these seven must-follow accounts to get your daily dose of inspiration.

A well-known sports nutritionist and personal trainer, this over-40 San Diego mom has helped people across the globe through video chats, phone calls and now, Instagram. Follow Natalie for daily inspirations, easy-to-follow tips and great instructional videos. Her body alone will motivate you to get your fitness on.

Celebrity trainer, nutritionist and entrepreneur, follow @msjeanettejenkins on Instagram to see what attracts her A-list client roster. With more than 18 certifications in nutrition and various training methods, her experience, motivation and positive spirit create a winning account you'll want to tune into daily.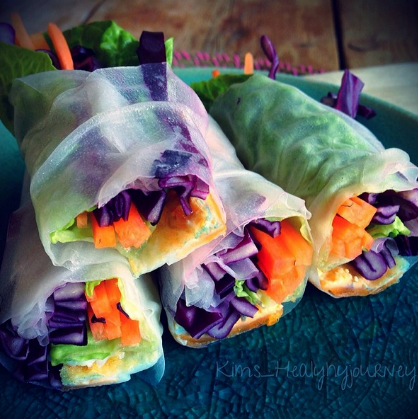 If you're looking to get fit with food, let Kim help you navigate your way to health and happiness with her exciting and inventive Instagram posts. From nutritious breakfasts to hearty dinners and raw snacks, there is no shortage of variety and color in her delicious collections of photos.

Voted the number one fitness model in Canada, Lyzabeth Lopez is an award winning master trainer, holistic nutritionist and Instagram fitspo star. Showcasing her rock hard abs and buns of steel, don't miss her quick workout videos and hot body selfies. Her fun, workout fashion will inspire you to upgrade your gym attire.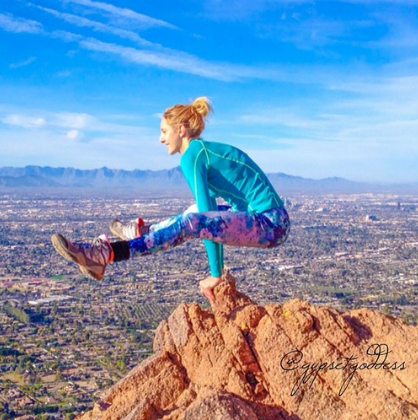 A self proclaimed yogi and jet-setting gypsy, this nomad at heart seeks to promote a healthy lifestyle and share the benefits of daily yoga practice to her growing Instagram community. You can find her jetsetting around the globe, teaching yoga and snapping amazing photos along the way. Don't miss her yoga tutorials.

For the ultimate fitspo-account, look no further than @fightforfit for your daily dose of inspiration. Started by a young girl from Sweden, her goal is to motivate people to live a healthier lifestyle. Featuring a plethora of sexy, fit bodies mixed with healthy eats and tips, this account is a must-follow.

A gym junkie and fashionista at heart, take a look at this beautiful Australian's Instagram to get an inside glimpse into her healthy life. Well rounded and nicely curated, expect to find a combination of nutritious meals, fashionable looks, fitness moves and body shots that will make you want to put down that doughnut.
Read More Wellness Wednesday
Tagged in: wellness, exercise, fitness, wellness wednesday, nutrition, health,