2014 Winter Olympics: Best Eats in Sochi
Home to the 2014 Winter Olympics, Sochi, Russia offers much more than just a scenic backdrop for our favorite winter sports. As we gear up for one of the year's most anticipated events, we look to some of the finest eateries Sochi has to offer. Check out these restaurants and cafes to see where you'll be dining after an eventful day at the Olympic Games.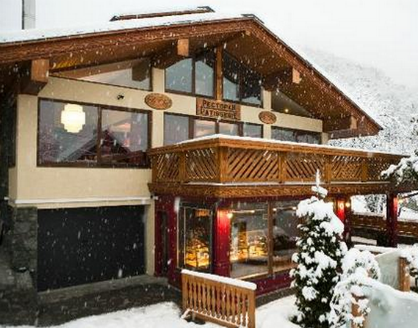 Le Chef
Located in the up-and-coming ski mecca Krasnaya Polyana, Le Chef boasts fine French cuisine along with breathtaking mountain views. Featuring French staples such as foie gras and frog legs, Le Chef also has its own pub with a range of beers, cocktails, pizza and burgers. Check out the pastry boutique for dessert.
Dom 1934
For a romantic and ultra-stylish night out with your sweetie, visit Dom 1934 in the middle of Sochi. A local favorite, patrons frequent this classy establishment for the deliciously prepared local foods, wine selection and intimate ambiance. The intricately decorated interior and live music set the tone for a truly unique evening.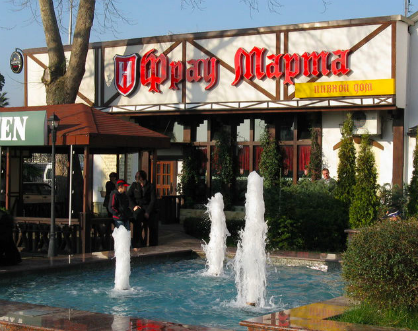 Frau Marta
A great lunch spot, the German-themed Frau Marta is great place for a quick bite. With several locations in Sochi, you'll enjoy a large selection of German specialties and draft beers.
The Amsterdam
A feast for the eyes and the stomach, stop by The Amsterdam restaurant located in a mountain resort for breakfast, lunch or dinner. Serving up the finest Dutch specialties and international dishes, you'll enjoy a beautiful view of the Mzymta River and Caucasus Mountains while you dine.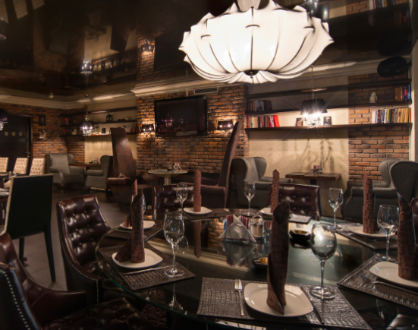 Bar London
If a posh scene is what you're after in Sochi, look no further than Bar London for a little grub and entertainment. This stylish establishment features a variety of cuisine from Japanese to Italian along with hearty steaks and sandwiches. On any given night patrons can find different cultural events, concerts and shows.
Belye Nochi
Famous for its delicious dumplings filled with spiced meats, stop by Belye Nochi for lunch or an afternoon appetizer. This moderately priced café features local fare, wines and brandies with a cheery and attentive staff. Other specialties include skewered meats served with vegetables and lavash bread.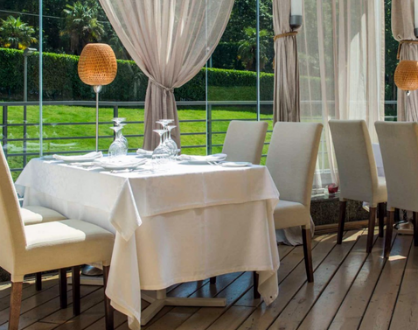 La Terazza
Get away from the hustle and bustle for a quaint, yet elegant, dinner at La Terazza. Featuring traditional Italian cuisine, it is known for its homemade pasta dishes such as stuffed tortellini. With live music and entertainment, it's the perfect spot for visitors to relax and unwind with a nice bottle of wine.
Brigantina Cafe
With floor-to-ceiling windows facing the sea and a delightful Mediterranean menu, you'll feel like you're in the South of France at Brigantina Cafe. This nautical-themed brasserie is known for its seafood selections including boiled lobster and sautéed scallops. Attracting a glamorous crowd, it's a popular choice for Sochi elite.


Read more 2014 Winter Olympics
Tagged in: food, travel, olympics, 2014 winter olympics, restaurant,