Turn it Up Tuesday: Warm-Up Playlist
We all know how important the right music is to completing a successful workout, but, did you know that choosing music based on your heart rate will encourage better physical performance?
To get the most out of your workouts, choose upbeat music with at least 150 beats per minute for high intensity training and stick to songs under 100 beats per minute while warming up.
In this week's Turn it Up Tuesday, we've compiled an eclectic list of songs by Miley Cyrus, Two Door Cinema Club, Justin Timberlake and more, with beats ranging from 70-90 beats per minute to get you warmed up for some serious exercise. Whether you're stretching, walking or simply getting mentally prepared, these tunes will get your brain and body in the mood.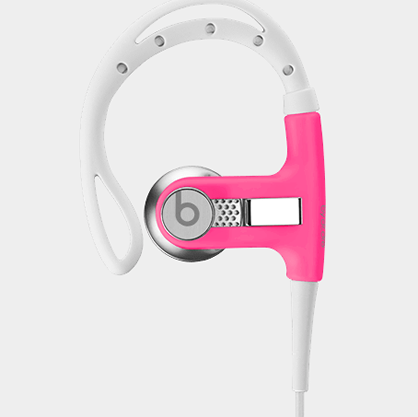 To maximize performance, don't forget the proper earbuds! Engineered for athletes, Powerbeats by Dr. Dre are designed to stay secure even in the most rigorous workouts. Featuring sweat-resistant materials and ear tips of all sizes, you'll get crystal clear sounds while staying comfortable.

For more music that matches your exercise pace, check out jog.fm
Tagged in: exercise, turn it up tuesday, music, playlist, songs,