Blogger Spotlight: Blonder Ambitions
Today's blogger of the week is the smart and stylish, Kiki E. from Blonder Ambitions! Her lifestyle blog exudes all that is beautiful, and focuses on fashion, food, design, advice and more.
Get to know the highly intelligible glamour girl on a more personal level!
LadyLUX: What inspired you to start a Fashion Blog?
Blonder Ambitions: I have always viewed fashion as one of the most powerful forms of personal expression. I feel that fashion is something that can inspire, shock, encourage, induce awe, and can invoke a myriad of other powerful emotions. I chose fashion as one of my own personal forms of self-expression about 5 years ago. Fashion became even more important to me during my time in law school because it operated as my creative outlet. I found that this shift of consciousness, the choice to make fashion and style a priority, has profoundly affected my life in a positive and empowering way. I felt that a fashion blog would be the most logical step to share my love of the positive impacts that fashion can have. I also hoped to motivate other women to embrace their personal style... and to be bold in the way they present themselves!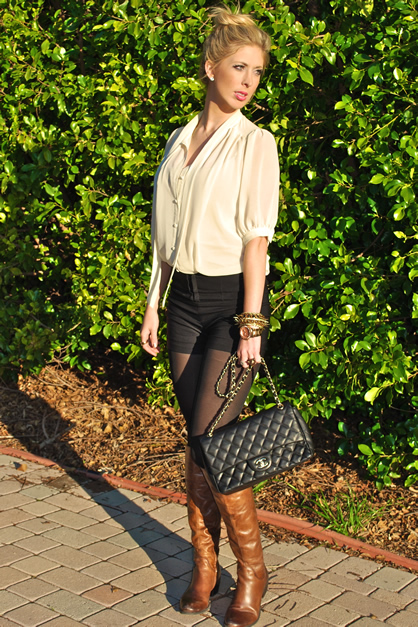 via Blonder Ambitions
LL: How would you describe your personal style?
BA: Start with something classic & elegant... timeless even. Then add some leopard print, fur, and oversized accessories. I also gravitate toward tailored blazers. I love combining vintage and modern pieces to create a truly unique look. I also believe that red lipstick goes with everything.
LL: Who is your style icon?
BA: Carrie Bradshaw... I love the way that she always wears whatever she feels like wearing and combines pieces with reckless abandon. Her sense of style also has an element of humor in it; I, too, try not to take fashion too seriously... you have to have some fun with it! Heidi Klum always looks incredible. She knows all about dressing for her shape and she looks just as gorgeous in boyfriend jeans & an oxford as she does in a floor length gown on the red carpet. I also adore the way that Marilyn Monroe played up her curves and femininity.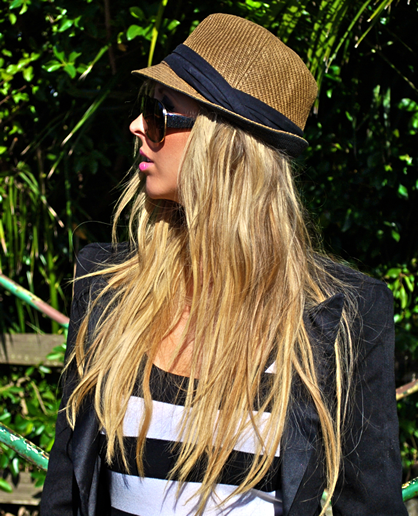 via Blonder Ambitions
LL: Share something your readers might not know about you
BA: I graduated from law school and passed the California Bar Exam on the first try. I have a weakness for music by Ella Fitzgerald and Etta James. I run an event design business, Kiki E. LLC!
LL: What is your favorite part about creating content for Blonder Ambitions?
BA: I love being able to unabashedly share something that I am so passionate about in a public forum. My very favorite thing is when my readers contribute, ask questions, or take time to voice their opinion. I love being surrounded by a community of such beautiful women.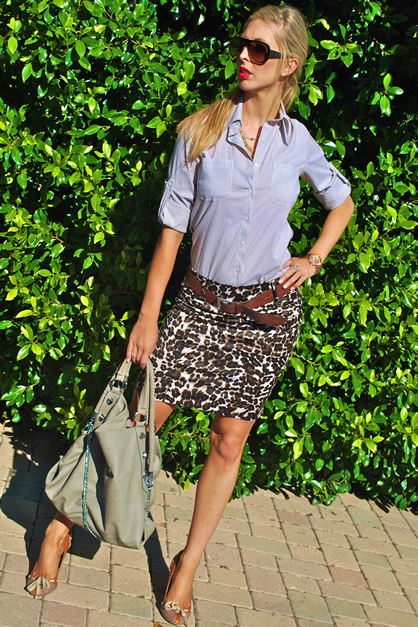 via Blonder Ambitions
To keep up with Blonder Ambitions and Kiki E.'s online adventures, follow at @blondrambitions and LIKE on Facebook.
Tagged in: fashion, lifestyle, blogger spotlight, blogger of the week, style, blog, blogger, blonder ambitions,