Celebrities Team Up with Fitness Brands for Designer Collaborations
Fitness apparel lines have made their way into designer fashion houses and taken on new celebrity collaborations. Stella McCartney was one of the first fashion designers to take on a collaboration with an activewear company. As the demand for fashionable workout appeal reaches a high, come see the must-have collections and newest collaborations on the market. Every woman deserves to feel great before, during and after their workout.
Fabletics by Kate Hudson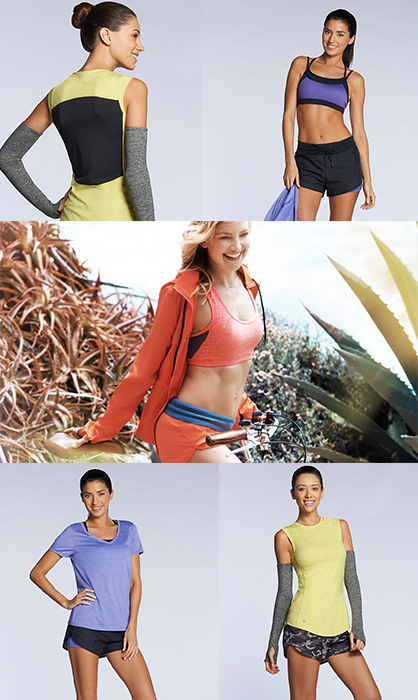 Purple and Black Outfit
Yellow and Grey Printed Outfit
Actress Kate Hudson is the leading force behind Fabletics. Fabletics is an apparel line geared towards active women who are looking for apparel that meets their needs for their specific workouts. They've created a specialized site that lets the user create their lifestyle profile, including defining their specific workout, favorite colors and best features on their body. This gives Fabletics the ability to provide personalized outfit suggestions for each person's needs and wants. Each new woman who signs up gets 50 percent off their first outfit purchase. Activewear that's cute, personalized and functional? We're all about it.
Heidi Klum for New Balance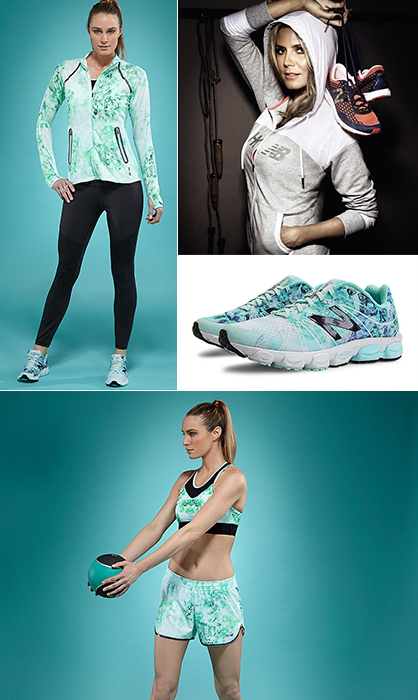 Printed Jacket / Black Leggings
Tennis Shoes
Sports Bra / Printed Shorts
What better way to walk into the gym than in workout apparel that a super model wears. German-American model, TV host and designer Heidi Klum has teamed up with New Balance for an activewear collection. The mission of this collaboration is to help women "look great, feel great and perform at their best." From the sports bra that's geared to add support, to running shoes that absorb shock and provide stability, the line is complete with head-to-toe pieces for your next workout.
Adidas by Stella McCartney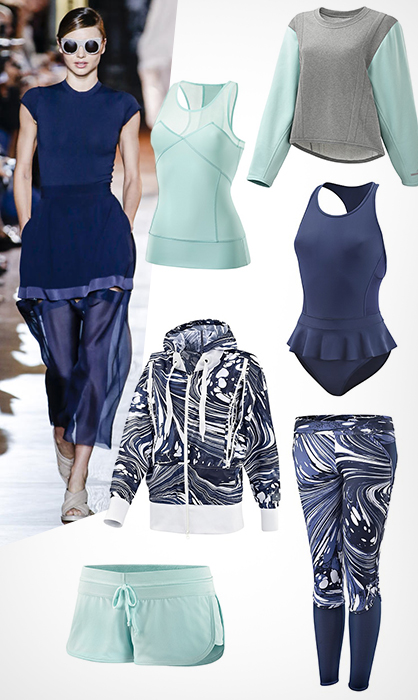 Sweatshirt / Tank Top
Swimsuit / Zip Up Jacket
Printed Tights / Running Shorts
The Adidas by Stella McCartney line has been making its fashionable mark on the athletic apparel market for 10 years. Like McCartney's Spring 2014 line, this season's Adidas collection is beautifully adorned in navy blue pieces. The navy is a sophisticated touch to the playful prints and ruffles. Mix your blues and try McCartney's light teal and grey pieces as well. Her climate fabric is designed for high performance use, wicking away sweat. Look fashionable while breaking a sweat.
Nike x Riccardo Tisci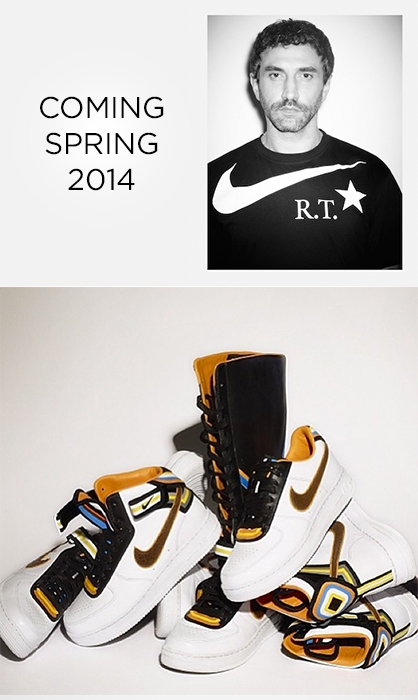 The newest collaboration, about to hit the stores this spring, is Riccardo Tisci of Givenchy's collaboration with Nike. Tisci is looking to show how well high fashion can translate into streetwear and activewear. The collection is still hush-hush as Tisci is slowly revealing pieces from the line, via his Instagram account. Both Riccardo Tisci and Nike have created a hype for the line and we can't wait to see more.
Read more fashion
Tagged in: fashion, wellness, designer, fitness, celebrity, health, apparel,