Resort 2014: Color Trends
Following the darker palettes of fall and winter the Resort season always brings sunny hues to the table and Resort 2014 is no exception. From candy shop colors to bright whites, we've got a round up of 6 magnetic color trends that lit up the runways.
Hues of Blue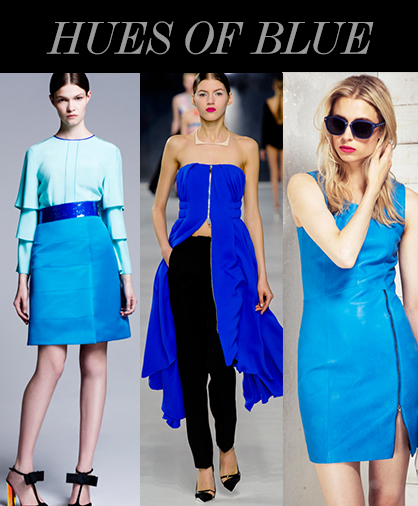 Calm and cool, hues of blue ruled the Resort runways. From deep shades to aqua and cerulean, designers opted for head-to-toe ensembles to reflect the quintessential looks for the season.
Think Pink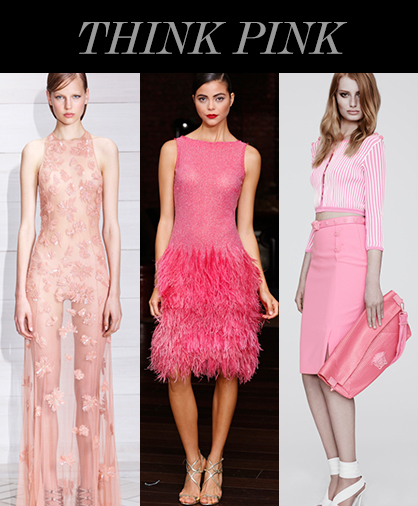 From bubblegum separates to playful silhouettes, pink enters the color trend round up in delicate and feminine form. Soft and powdery dresses and hot fuchsia numbers are perfect for the ultimate girly-girl.
Colorblock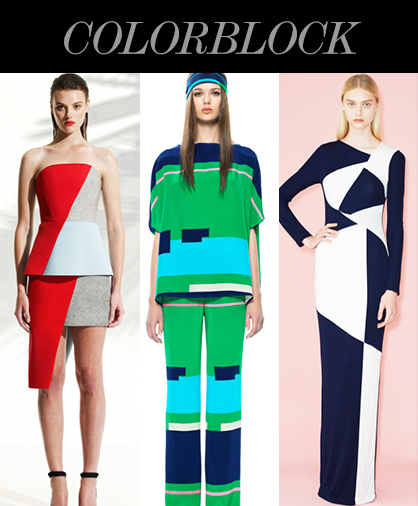 Back for another season, the colorblock trend continues to gain momentum. Multiple color schemes including sea greens, neutrals and brights, create bold contrasts on simple structures for a flattering illusion.
Bright White
Always a Resort favorite, white made a strong statement this season with bright head-to-toe looks. Fresh and full of optimism, light layers, linear lines and ladylike dresses made an optical impact.
Candy Colored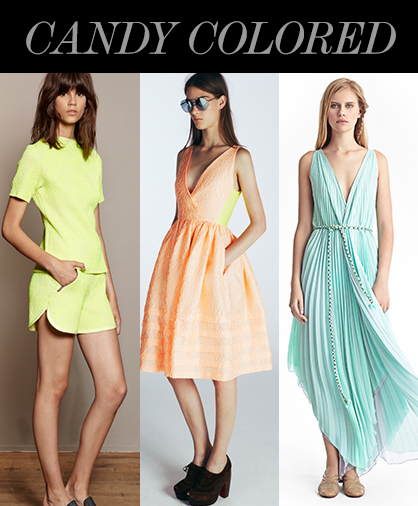 Taking a cue from spring 2013, candy-colored collections remain popular for Resort 2014. Creating youthful and carefree vibes, expect hues of mint, lime, bubble gum and orange next year.
Red Hot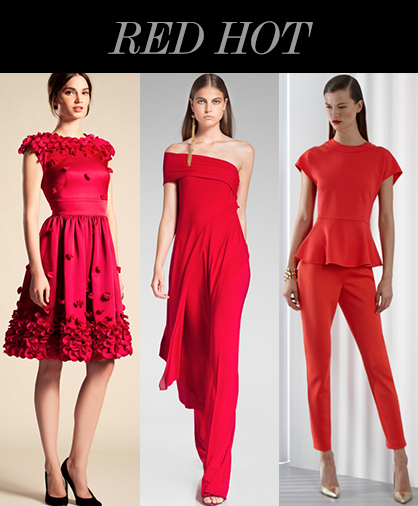 Designers took to fiery reds to create passionate looks on the runways this season. Seen in sophisticated suits and draped dresses, this sizzling hue creates a high energy feel.
Read more Resort 2014




Tagged in: trends, dresses, runway, resort 2014, colorblock,