LUX Style: Designer iPhone Cases
It seems like every fashion label has gotten into designing sleek and stylish iPhone cases. Now you can keep your most prized possession pretty and protected in the trendiest prints, patterns and designs. Sporting designs from Marc Jacobs and Coach to Michael Kors and Kate Spade, you will never forget your cell phone anywhere again!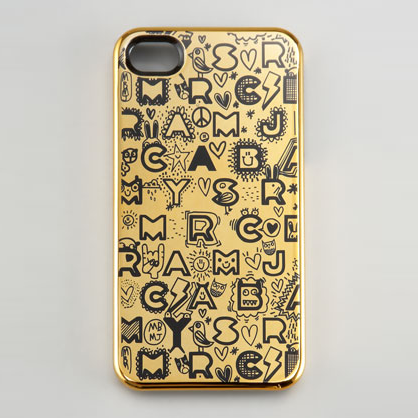 MARC by Marc Jacobs offers a gold and black graffiti-print case to keep your cell cozy. This hard shell metallic case will look cute peeking out of your back pocket or coming out of your purse.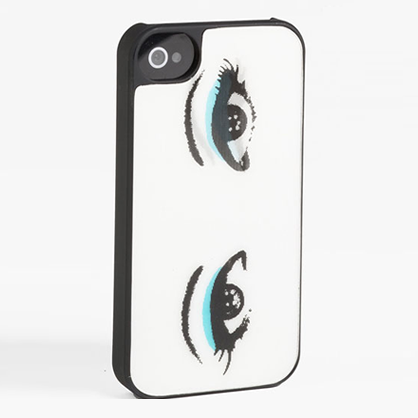 Bring all eyes to your phone with the lenticular eyes case from Kate Spade New York. The case features a pair of sultry eyes complete with blue eye shadow and long lashes that wink when you tilt the case.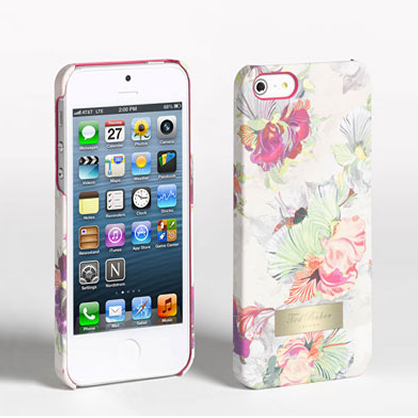 Ted Baker London brings the spring season into full bloom with the orchid iPhone case. Boasting sweet shades of pink and green pastels, this tropical toned cell phone case is complete with an engraved logo plaque.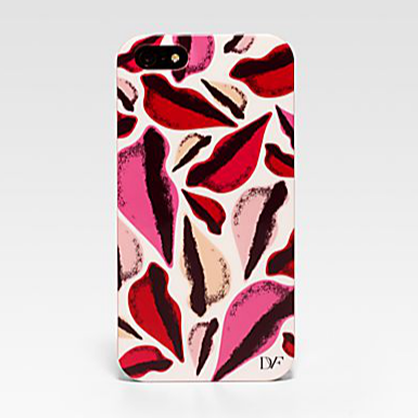 Snap a stylish cover over your iPhone like the printed lips hard case from Diane von Furstenberg for a vibrant and iconic design option.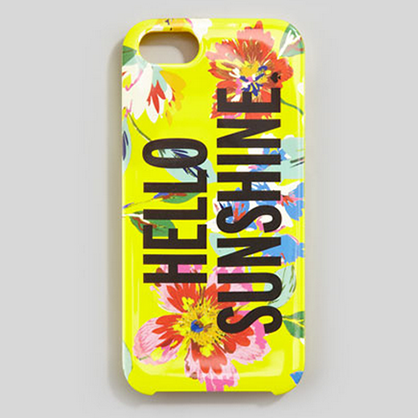 Wake up to a sunny cell phone every morning bearing the greeting, "Hello Sunshine." The hello sunshine iPhone case from Kate Spade New York flaunts a bright yellow floral-print shell for cell style.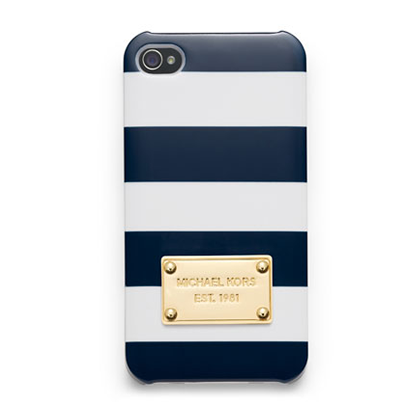 Deck out your phone with a nautical look with the striped iPhone case from Michael Kors. The navy blue and white stripes display a classic style and a metallic twist with the gold logo plaque.
This spring, have your phone exude a fun and functional look with the polka dot iPhone case from Coach. This protective case dressed in peach polka dots with a white background offers a graphic, signature style.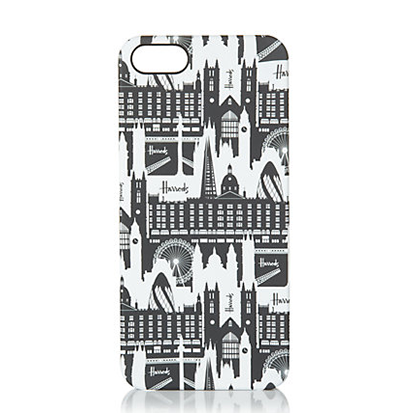 Boast an eye-catching monochrome print featuring London's iconic landscapes on your phone. The city lights iPhone case from Harrods lends a black, white and grey color scheme to the skyline design.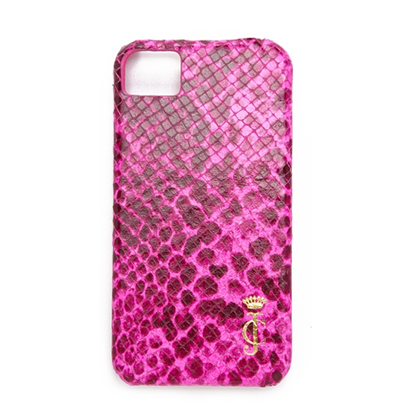 Let your phone do all the talking with the pink python leather iPhone case from Juicy Couture. This case blends an equal amount of edge and femininity finished off with the brand's iconic crown for a bold tech look.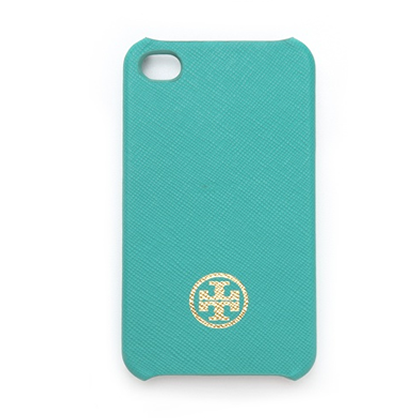 Tory Burch offers the turquoise Robinson Saffiano iPhone case for a simple yet chic look. The gold foil logo shines adding a touch of glam to this spring-time leather hard case that is perfect for the season.
Read more LUX Style
Tagged in: guides, tech, michael kors, lux style, marc by marc jacobs, iphone case, kate spade new york, tech accessories, iphone, ted baker london, designer iphone case,